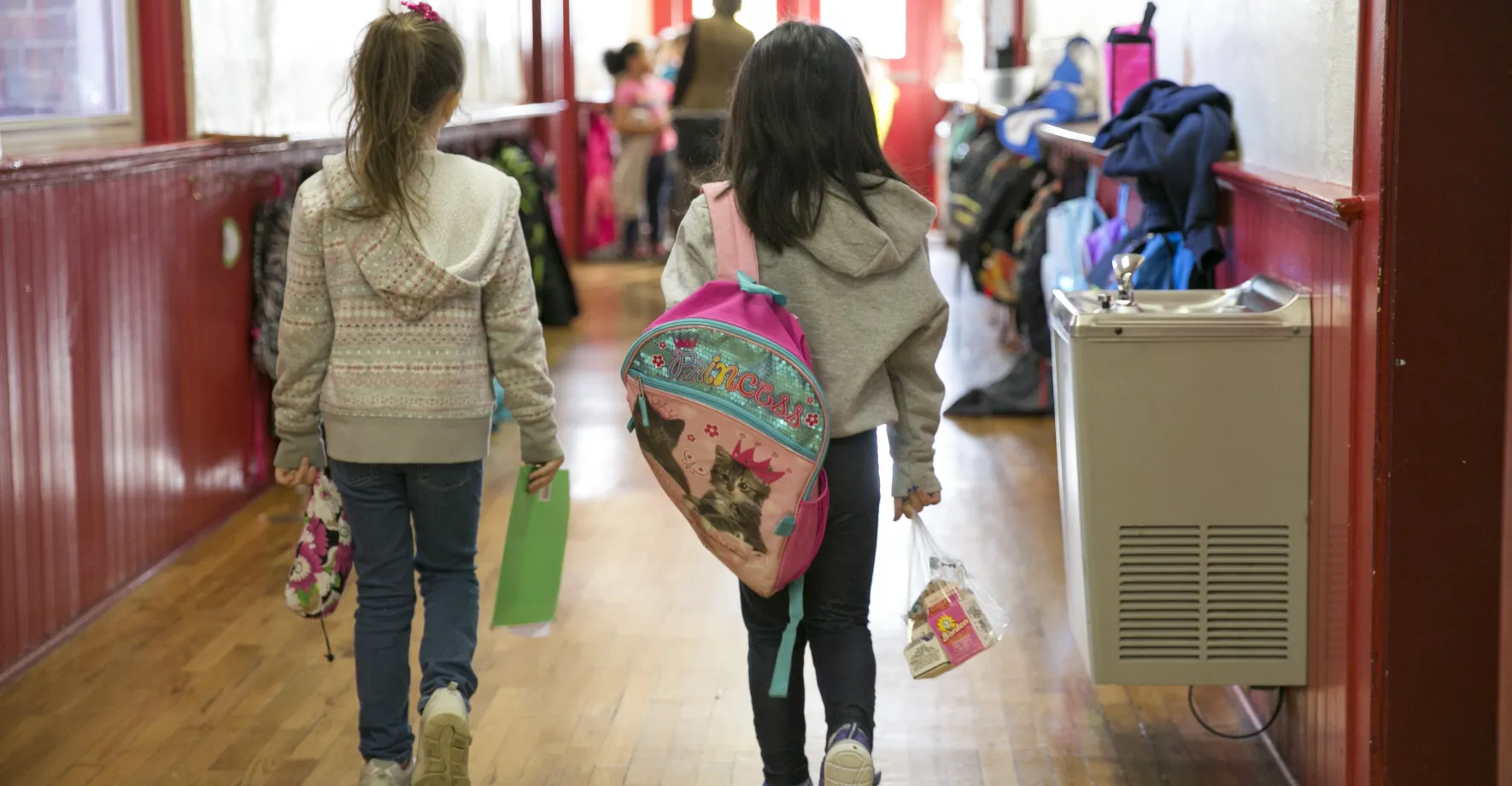 This morning, the United States Department of Agriculture announced that it would extend a number of essential child nutrition waivers through the 2021-2022 school year. This is welcome news for students and schools alike, as the nation continues to recover from economic, educational and health emergencies of the past year.
Child nutrition program waivers were originally implemented at the beginning of the COVID-19 pandemic. At a time when millions of families faced financial strain, hunger and hardship, these waivers allowed schools and community organizations to adapt their programs to better meet the needs of children and families. For example, the waivers cut through red tape and allowed all kids to eat for free. In places students were learning at home, they also allowed for parents to pick up multiple meals at once, or for meals to be dropped off at a student's home. Today's announcement ensures that kids will continue to have consistent access to the nutrition they need as families and communities continue along the long path of recovery.
The announcement today is also important for schools and community organizations, giving them time to proactively plan and budget for next year. It also allows schools to alert families in advance about the meals available and provides increased stability to the supply chain that supports local economies. 
 
Here is an overview of what the waiver extensions will do: 
Allow all schools to streamline their meal programs by operating through the National School Lunch Program's Seamless Summer Option (SSO). This lets schools continue to serve free meals to all students through SY21-22 without having to pivot back to their traditional school meal operations in the fall. 
Provides schools with the higher meal reimbursements of the Summer Food Service Program (SFSP) in recognition of the higher operating costs they face in serving meals to all children with appropriate safety measures. 

Allow schools to serve meals for students to take home, distribute bulk meal packs to parents or guardians, or deliver meals directly to students' homes if students continue to learn virtually part- or full-time.

Provide flexibility on the types of foods served to address ongoing supply chain issues, disruptions and procurement challenges.

Give community organizations and childcare providers as well as schools continued flexibility in serving meals through childcare and afterschool meals programs, allowing students to take meals home or to pick up multiple meals at one time. The waivers also eliminate the usual area eligibility requirements for afterschool meals programs and for family day care homes.
Share Our Strength's No Kid Hungry campaign applauds the USDA for this proactive extension of the waivers. Senior Vice President Lisa Davis made clear that this is a win for schools, for students and for communities: "We are grateful to the USDA for the extension of these child nutrition waivers through the upcoming academic year. With these waivers, schools will continue to receive the flexibility they need to adapt their meal programs to reach more children, especially those continuing to learn online or in a hybrid setting. For example, allowing meals to be dropped off at a student's home, or for parents to pick up multiple days' worth of meals. Announcing this extension today also allows schools to appropriately plan and budget for next year's meal programs so they can operate effectively, efficiently and with the stability needed to support local economies."