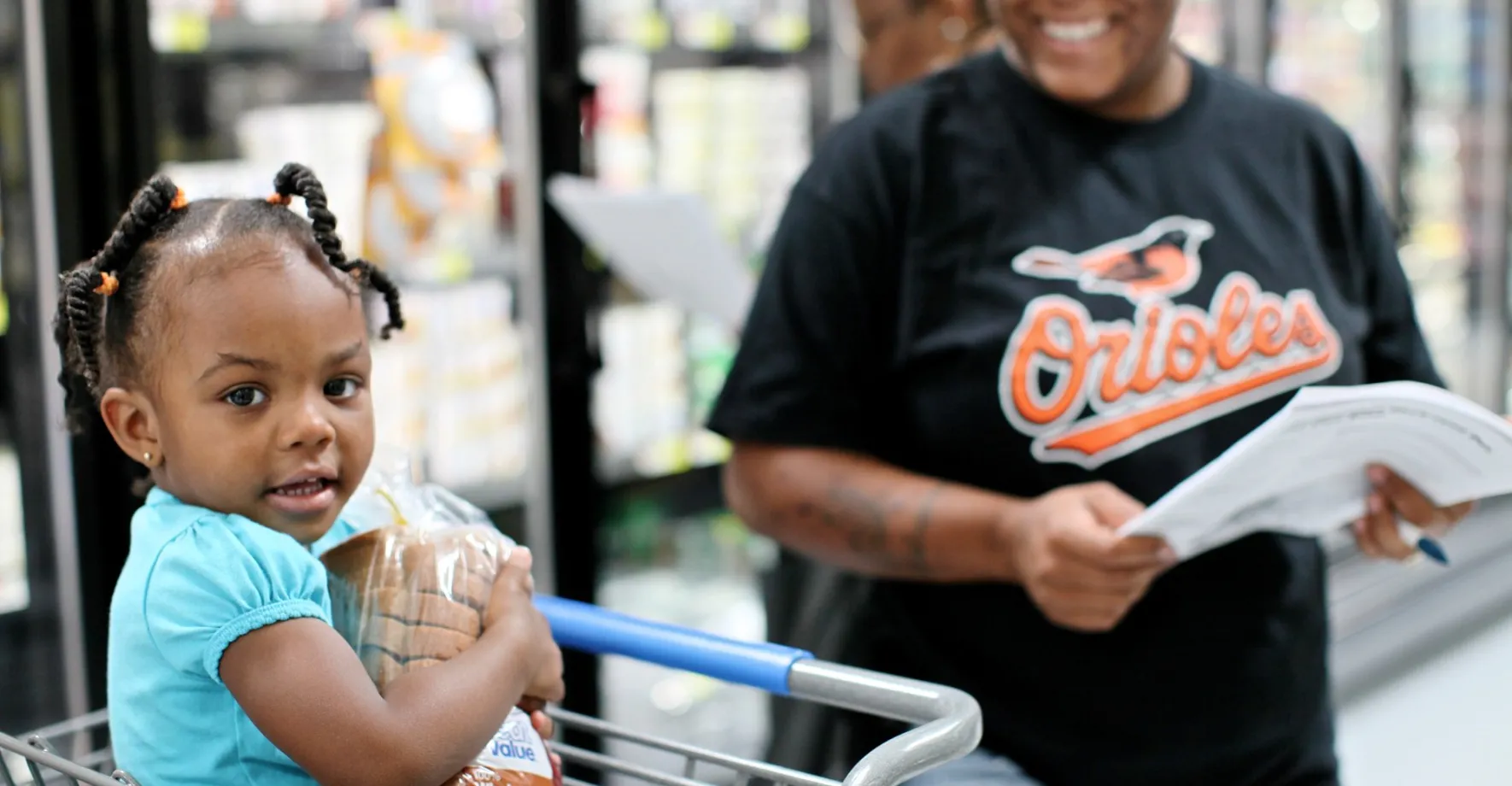 Join No Kid Hungry on September 12 for a digital day of action in support of smart SNAP policy for kids across the country.
As lawmakers return to Washington from their recess, Congress will begin making critical decisions about SNAP, a program that helps feed 14 million children nationwide. SNAP, or the Supplemental Nutrition Assistance Program, is one of our nation's most powerful tools to fight hunger and Congress has until September 30 to protect and strengthen SNAP in this year's Farm Bill, a piece of legislation that determines how SNAP is operated.
Right now, we're urging Congress to: 
Protect the value of SNAP benefits. SNAP benefits increased to an average of $6 a day per person in 2021. This was the first increase in nearly 50 years. But these benefits are still pretty low. It's critical Congress protects this increase and doesn't cut the value of SNAP benefits. 
Increase access to SNAP. Under the current program, there are eligibility limitations, administrative burdens and outdated technology that prevent SNAP from reaching every community that needs it. Families need support, not more red tape from Washington. Congress can improve SNAP by cutting that red tape and improving the program's technology so more people who need SNAP can access it. 
Defend access to SNAP-Ed. SNAP-Ed is the nutrition education component of SNAP, delivering free courses that help individuals stretch their SNAP dollars to shop for and cook healthy meals on a budget. It's a critical piece of the SNAP program and Congress should continue to prioritize is by funding SNAP-Ed programs at their current level.
It's important that Congress hears from you as it decides what SNAP policies make it into this year's Farm Bill. Here are three things you can do on Tuesday, September 12:
Learn: Now that you're up-to-speed on the importance of SNAP in this year's Farm Bill, share this blog post with your friends and family to encourage them to take action.
Send: Reach out directly to your Members of Congress and urge them to protect and strengthen SNAP in this year's Farm Bill. Click here to easily find and email your lawmakers.
Share: Spread the word on social media and encourage your networks to contact Congress too! Click here to send a tweet to your Members of Congress.