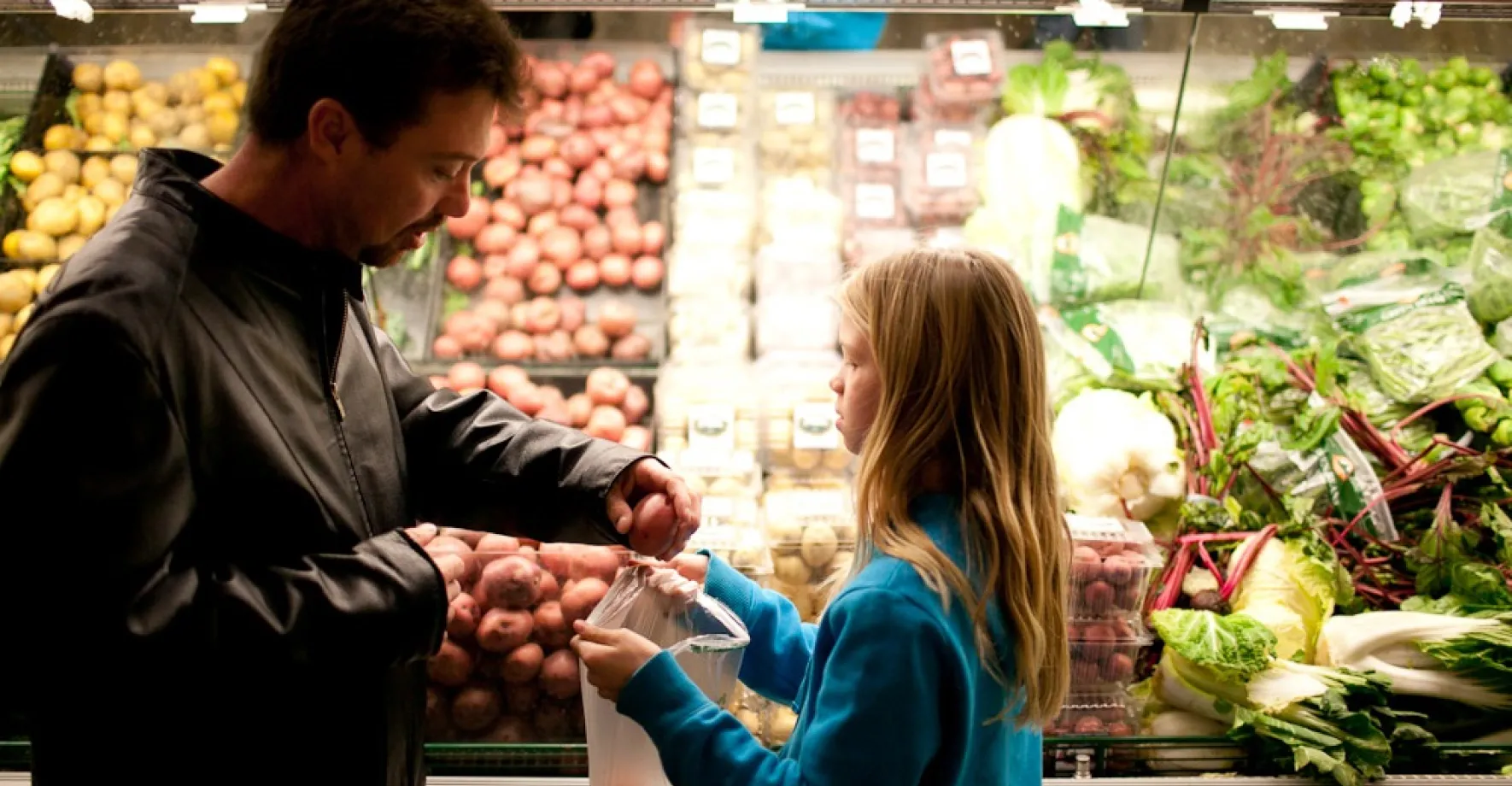 The Farm Bill is our nation's largest and most important piece of food and farming legislation, impacting access to healthy meals for millions of families and kids facing hunger. Here are five things you need to know about the Farm Bill and how it fights hunger.
1. The Farm Bill is a law that governs an array of agricultural and food programs that's passed by Congress about once every five years.
The Farm Bill was first created in the early 1930s to help struggling farmers in the wake of economic and environmental crises of the time. Since then, 18 Farm Bills have been enacted and the legislation has since expanded as a resource to respond to evolving food and farming challenges in our nation. Historically, the Farm Bill is one of Congress's most bipartisan pieces of legislation. 
2. Nutrition assistance is one of the largest pieces of the Farm Bill. 
The Farm Bill is a massive piece of legislation that consists of different sections, or titles. While the number of titles and their subject matter can change over time, one of the largest ones authorizes federal nutrition assistance, including programs like the Supplemental Nutrition Assistance Program, or SNAP, the Emergency Food Assistance Program, or TEFAP, and the Food Distribution Program on Indian Reservations, among many others. In fact, roughly 80% of the Farm Bill's budget is spent on nutrition assistance. Other nutrition programs like school meals are authorized through a different legislative process.
3. SNAP is the single largest program authorized by the Farm Bill.
The Farm Bill authorizes SNAP, which helps eligible families afford nutritious food by providing monthly funds through a debit-style Electronic Benefits Transfer (EBT) card to purchase groceries. It determines how the program is operated, giving lawmakers an opportunity to make changes to it. The amount Congress spends on the Farm Bill fluctuates and it's important to remember that an investment in one program doesn't take funding away from another. While SNAP is a significant piece of the Farm Bill budget, it doesn't come at a cost to others.
4. The 2023 Farm Bill is an important opportunity to strengthen and protect SNAP. 
Around 40 million Americans participate in SNAP, including 1 in 5 kids, making it one of our nation's most powerful tools to end hunger. The Farm Bill always presents an important opportunity to strengthen the program and protect it from harmful cuts, and this year is no different. While the economy continues to recover from the pandemic and food prices remain high due to inflation, it's more important than ever that SNAP benefits aren't cut, additional restrictions to the program aren't added and access to these critical benefits are expanded through innovative updates. Click here to read more about our policy priorities for the 2023 Farm Bill. 
5. The process to reauthorize a Farm Bill can take many months. 
So what happens next? Members of Congress who sit on the Agriculture Committees in the U.S. House and Senate have the primary responsibility of drafting farm bills. Separately, they hold hearings, negotiate and write draft bills that eventually will be reconciled into one Farm Bill. These drafts are called marker bills and Members of Congress use them to build support for their policies or ideas. The timeline is never the same from year to year but Congress generally has until the end of the fiscal year - September 30 - to pass a Farm Bill or file an extension.   
That's where you come in! There's no need for Congress to wait and we shouldn't let it up to just our legislators to make decisions on something as important as SNAP.