Summer is the hungriest time of the year for millions of kids.
Traditionally, when schools close for the summer it's much harder to reach kids with the food they need. The pandemic has dramatically highlighted the need for summer meals that reach kids outside of school.
"In summer, when kids either have one meal or no meals on a lot of days, it really sets them back on a lot of levels. They're more likely to get sick. Then, mentally they can't continue to develop, and in fact they go backwards," shared Dr. Ximena Garcia, a physician passionate about child nutrition in Topeka, Kan.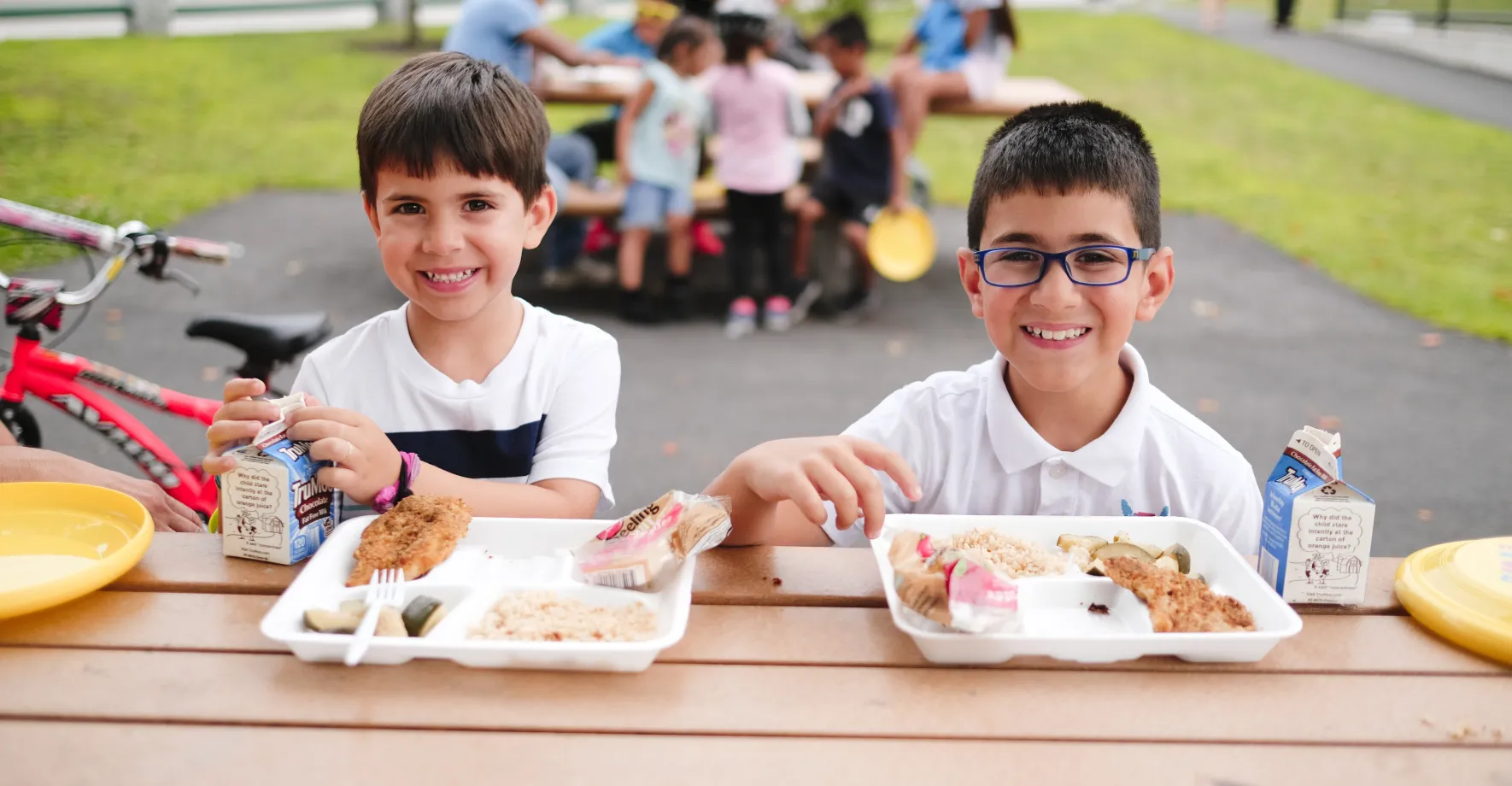 Even as vaccinations advance and restrictions ease, the economic impact of the pandemic is likely to endure for years, creating additional challenges for families and putting even more kids at risk of hunger. As many as 13 million kids — or 1 in 6 — could face hunger this year.
"I have seen children who were previously outgoing become quiet and withdrawn. I have seen teachers get back on the bus sobbing after they have seen their students and where they are living," shared Jana Eaton, food services director and assistant to superintendent in Dayton, Wash.
With the pain experienced by families, in 2020 the federal government allowed communities to serve summer meals in a variety of new ways, helping them serve 148 million more meals than before the pandemic. These flexibilities will continue through September of this year. 
"Thanks to those waivers, the accessibility was so much easier. People felt more comfortable coming one day a week to get those meals, and they could go to the place closest to them," said Christa Deboer, from Youthprise in Minnesota praising the flexibilities in summer meal programs.
Making these program flexibilities permanent is key to reaching more kids with the nutrition they need.
Even with these important benefits, many families still find it hard to feed their kids during the summer. Program providers expressed concern for groups who might be unfamiliar with the rules, scared to participate due to their migratory status, or lack the access to information. 
For this reason, No Kid Hungry is running an awareness campaign to make sure every kid can access the meals they need. We want to ensure everybody knows that all kids and teens are able to receive free meals this summer. The meals are available regardless of income, migratory status and location to all children aged 18 years or younger.
We will be promoting our Free Meal Finder Map, so families can find free meals near them. They can also text "FOOD" or "COMIDA" to 304-304 to find meals nearby. 
Help a group of celebrities, businesses and community leaders spread the word about free summer meals to ensure every kid has the food they need.
No Kid Hungry will continue to provide grants to schools and communities distributing summer meals to families. Summer meals are funded by the USDA and run by local schools, food banks, and community organizations. Grants are used to pay for things like packaging, equipment, delivery trucks and coolers.
Edwin Lucero, one of No Kid Hungry's youth ambassadors, expressed the importance of our work this summer. 
"Free meals matter in so many ways. I will always be a firm believer that no child should go to bed on an empty stomach. If I can do something to change that, I am all for it." 
Join us so, together, we can once and for all end childhood hunger in the US.