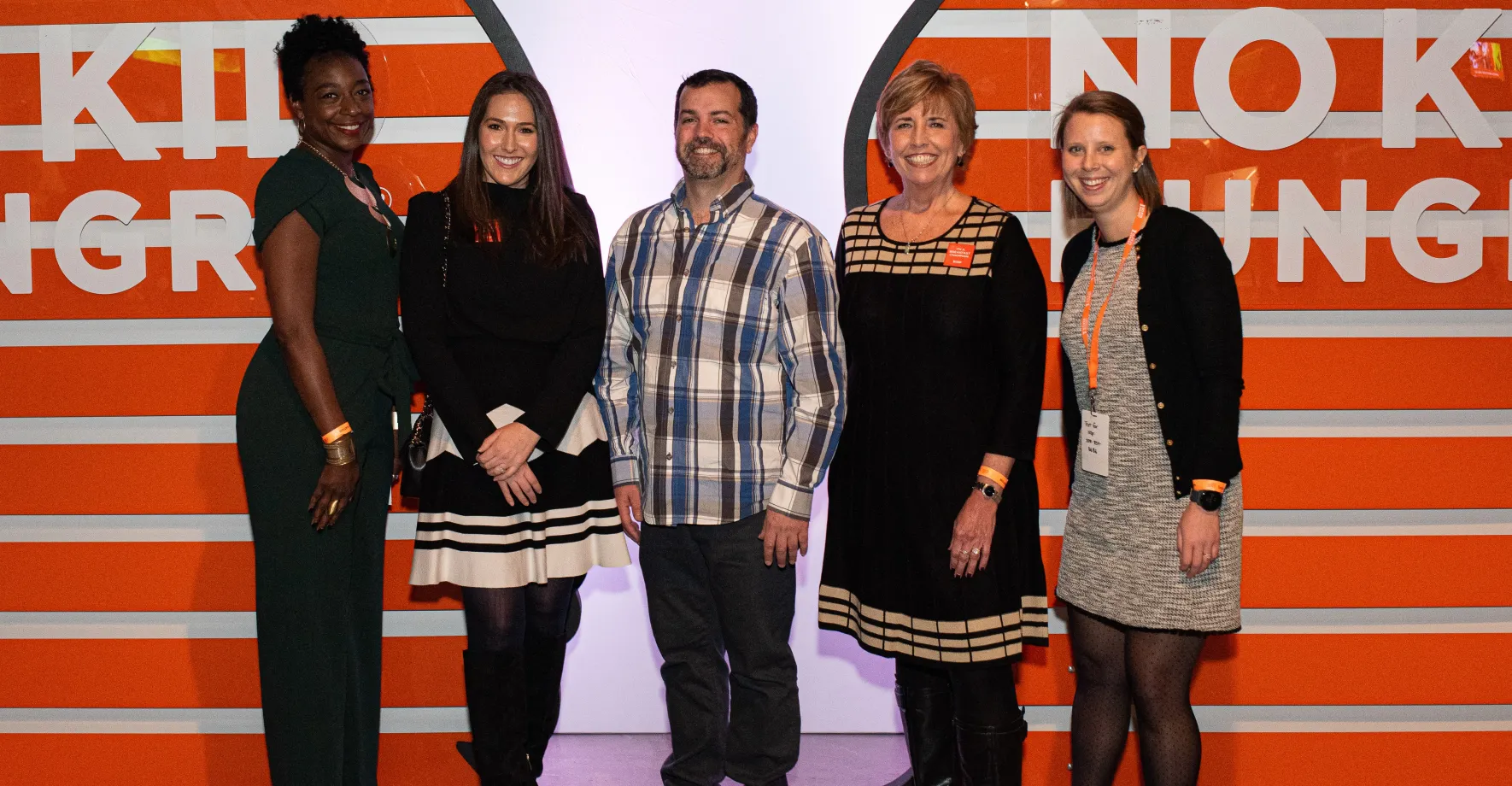 At last Friday's Chicago Taste of the Nation event, No Kid Hungry Illinois together with Rise and Shine Illinois – a campaign in partnership with the Greater Chicago Food Depository – celebrated three local school breakfast heroes. These school nutrition leaders were recognized for their tireless work to help ensure Chicago kids have access to the meals they need each morning. 
The following individuals received recognition at Friday's event, along with a certificate and prize package:
Clare Keating,

program director for Chicago International Charter School (CICS)




Clare's extensive experience in the school foodservice industry is evident through her hard work to support the CICS charter network. Recognizing the need to make breakfast more appealing to her students, she led CICS in applying for a No Kid Hungry breakfast grant to purchase clear grab and go bags. This forward thinking, along with Clare's expertise on logistics and menu selection, has led to increased breakfast participation – meaning more students are getting the nutrition they need to succeed.

Elena Hildreth, director of food & nutrition for Elgin U-46                 


Since joining the district, Elena has used her expertise managing federal school nutrition programs to increase breakfast participation. The district is currently serving more than 13,000 breakfasts each day by implementing a variety of breakfast after the bell models based on what is the best fit for individual schools.

With the support of a No Kid Hungry breakfast grant to purchase breakfast carts, technology, and marketing tools, Elena has taken the time to work with each school to implement a breakfast program to ensure all students start their day fueled and ready to learn.

Monica Bromber-

Karis

, director of dining service for

Noble Network of Charter Schools


Monica works diligently each day to execute the mission and values of the health and wellness policy at Noble. With the support of a No Kid Hungry breakfast grant, she led the successful pilot of breakfast in the classroom at Golder High School this school year, resulting in breakfast participation increasing from 12% to 60%. Monica is committed to serving foods her students like, and has hosted listening sessions with students and staff to get a better understanding of their perception of breakfast.  
School breakfast is an energy source for kids in Chicago and across the state. Research shows that hunger has long-term ramifications on children, including lower test scores, weaker attendance rates, and a higher risk of hospitalizations and chronic diseases. No Kid Hungry Illinois and its partners at the Greater Chicago Food Depository focus on school breakfast as a critical way to end childhood hunger.
Accessing traditional cafeteria breakfast service can be challenging for many kids. Breakfast after the bell provides breakfast in a way that is more convenient and accessible to students, resulting in more kids starting the day ready to learn.
Join us in congratulating these phenomenal Chicago Breakfast Heroes and thanking them for all that they do for Chicago kids!
About No Kid Hungry
No child should go hungry in America. But 1 in 7 kids will face hunger this year. No Kid Hungry is ending childhood hunger through effective programs that provide kids with the food they need. This is a problem we know how to solve. No Kid Hungry is a campaign of Share Our Strength, an organization working to end hunger and poverty. Join us at NoKidHungry.org
About the Greater Chicago Food Depository
The Greater Chicago Food Depository, Chicago's food bank, is at the center of a robust network of more than 700 organizations and programs serving people facing hunger in Cook County. Founded in 1979, the Food Depository is a proud member of Feeding America, the national network of food banks. By working to help those most in need go from hungry to hopeful, the Food Depository is building a Greater Chicago. Learn more at chicagosfoodbank.org