Ordinary people, celebrities, corporations and others have stepped up to ensure kids can eat during the coronavirus crisis and in the long recovery to come.
With family paychecks cut or gone and many people struggling, we're using donations large and small to help feed kids millions of meals every day.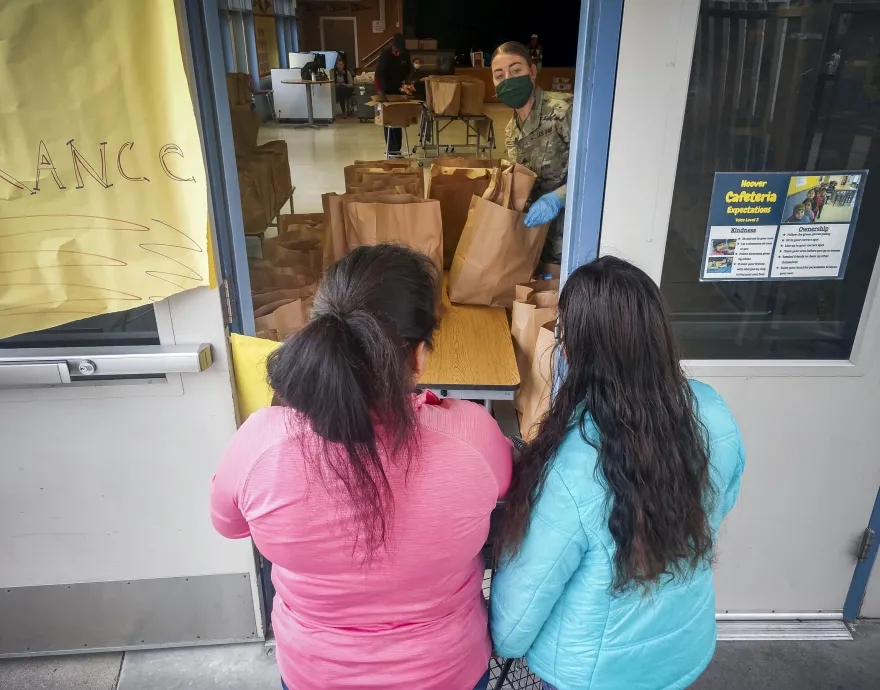 Thanks to our donors, we're an ever-present fixture in Congress and in state houses across the country as a voice for children and advocates to pass legislation that will nourish them. Together, we helped strengthen emergency SNAP benefits during the pandemic and made it easier for kids to receive free meals at sites through the summer.
With your support, we also created and launched an interactive map that allows families in need to easily find food for their kids. And we're joining forces with media platforms to help spread the word about childhood hunger, and our solution.
We're providing emergency grants and expert guidance to schools and local community groups nationwide to help them feed kids. (Check out our impact map below.)
You're helping the local school district in Hammond, Indiana purchase supplies to operate their drive-thru meals service that's feeding hungry kids thousands of healthy meals every week.
We're using your gifts to work with schools and support vulnerable communities across California – from rural Coachella in the south, to urban Oakland in the north.
Thanks in part to No Kid Hungry's federal advocacy work and funds, Manna Food Center is using a fleet of school buses to provide emergency meals for kids in need just outside Washington, DC.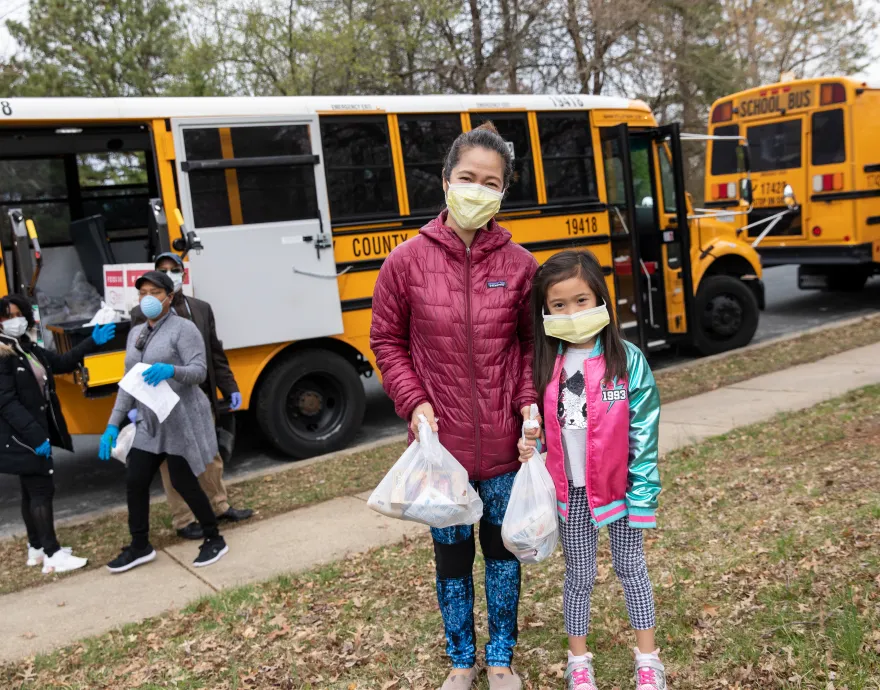 Tribal nonprofit One Spirit is delivering meals as well as fresh produce, meats, staples and baked goods to Lakota children on the Pine Ridge Reservation in South Dakota – often the poorest place in the country.
With your support, the Girls Club & Learning Center is bringing a free breakfast and lunch every day to kids in their rural Mississippi community, where many families can't reach feeding sites and grocery stores.
The outpouring of support has been incredible, and we're helping make a difference for these kids.
But millions more children need us. You can help feed them now and into the recovery to come. Please donate.