"I look at each child as if they are my own. We need to give them the best."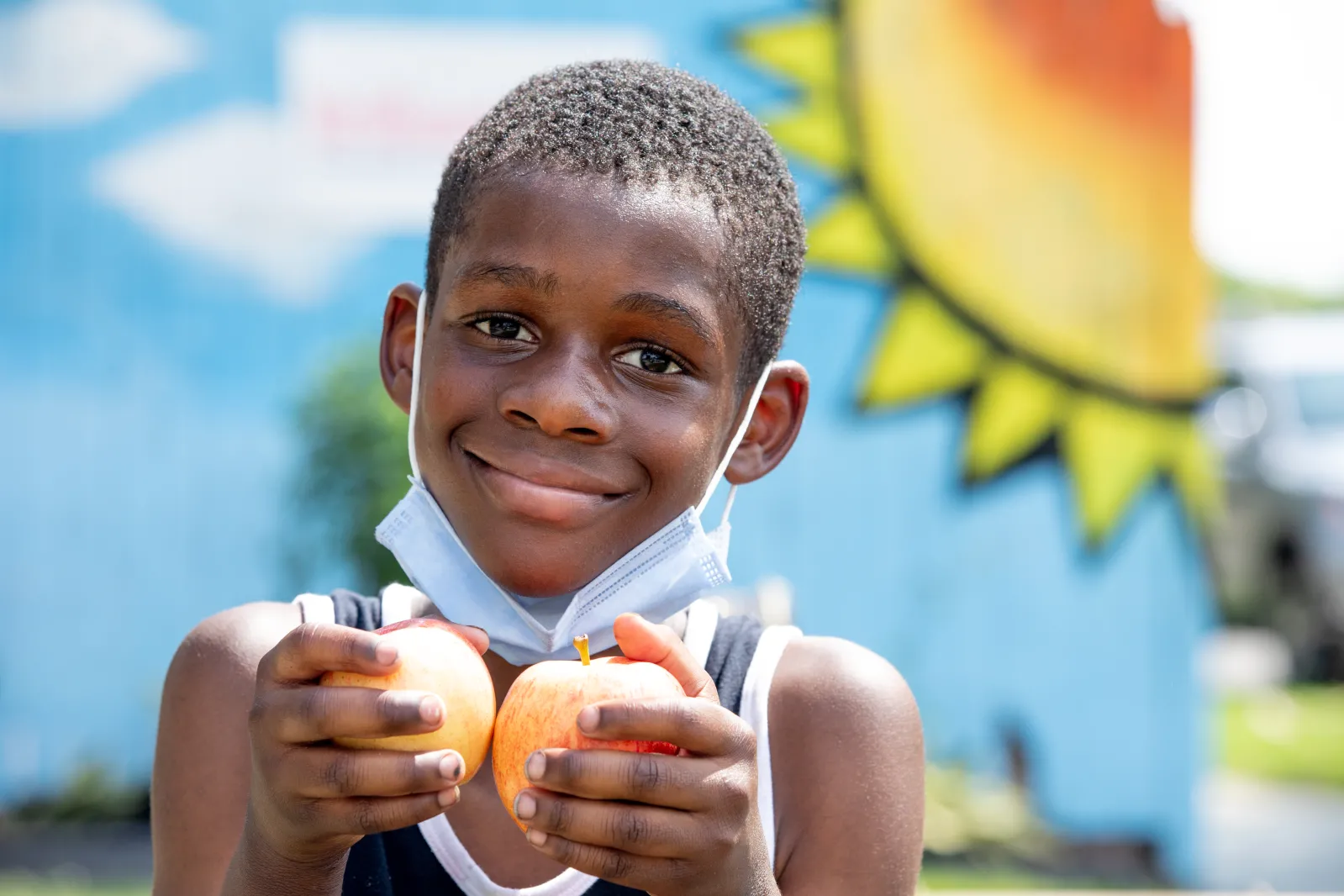 Robert Cuellar from the Laredo Independent School District shares how personal the experience of providing meals for kids in his community is. 
Due to the coronavirus crisis, 1 in 4 kids may experience hunger this year, but people all over the country are stepping up.
Cuellar understands that a healthy meal is the key to unlocking a child's potential, helping them learn, grow and just be kids. When the crisis hit, he and his crew worked the grab-n-go program and served more than 517,000 meals at over 25 school sites across Laredo, Texas, from mid-March through mid-summer, and the assistance has been essential for families across the town.
Sandra Ramírez, a single mother of two, can no longer work due to the pandemic. She takes care of her 16-year old daughter, Alejandra, and her 8-year old disabled son, Axell. Even with these challenges, Ramirez has also managed to contribute to her community by caring for her neighbor's children so their mother can work.
Ramirez, talking about Cuellar's program, shared, "If it wasn't for that help, we could not have managed in this crisis."
The grants provided by No Kid Hungry with the help of partners like Citi have allowed scores of local food distribution efforts like Cuellar's to provide a reported 847 million meals to kids and families across 23,500 locations nationwide. The funds supported No Kid Hungry's crisis response, which also included the creation of the Free Meals Finder, a tool that has helped 200,000 families find free meals in their neighborhood. 
This holiday season, children in America like Axell and Alejandra Ramírez are living with hunger at levels not seen in years. During these extraordinary times, we have seen extraordinary generosity from individuals and partners like Citi. When the crisis hit, the Citi Foundation stepped up immediately with an additional $5 million donation, which allowed us to quickly mobilize support for schools and community organizations that needed immediate resources to feed families and kids. 
Citi didn't stop there. They've kept the giving going during the holiday season. Citi matched Giving Tuesday donations up to $200,000, while also matching gifts up to $500,000 through a Thanksgiving telethon supporting No Kid Hungry and City Harvest.
And now, Citi is spreading the gift of giving to their cardmembers. This month, Citi will donate $.10 every time Citi cardmembers use their Citi® credit card to shop online up to an additional $1 million, putting them on track to donate more than $10 million to No Kid Hungry this year alone!
Like Cuellar, we couldn't be more thankful for Citi's extraordinary support and the impact they're having on so many kids.
"It was kind of like Santa Claus coming to town," Cuellar said about the emergency grants that helped his school district purchase equipment like PPE, coolers and meal carts that they needed to serve.
Citi and Citi cardmembers are helping us support efforts like the grab-n-go program in Laredo, and in communities across the U.S. during this crisis and in the recovery to follow. You too can also help by donating today!