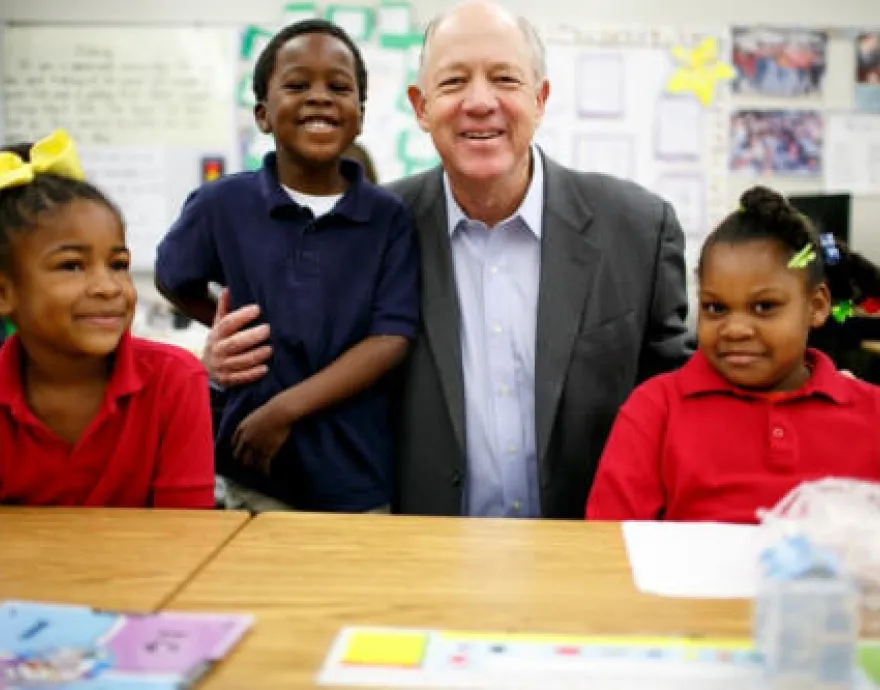 Editor's Note: This blog originally appeared on the blog for the Corporation for National & Community Service
Forty-five million Americans today live below the poverty line. We've crossed a threshold where more than half of all public school students now live in low-income families. One in 5 children in our nation lives in a family that struggles with hunger. 
These are complicated issues, but childhood hunger is a solvable problem. We have the ability to ensure all kids get the healthy food they need, every day. And the Social Innovation Fund is a critical component in reaching that goal.
We have enough food in this nation, and the food programs we need to end childhood hunger are already in place. The problem: A lack of coordination, innovation, and sustainability has meant participation rates in some of these programs are alarmingly low. Simply put, these programs don't always reach the kids who need them. 
It's solvable, but we can't do it alone. Since 2010, No Kid Hungry has been building the public-private partnerships needed for lasting, transformational change in the fight to end childhood hunger. Teaming up with the Social Innovation Fund in 2014 provided the catalyst to scale this work to the next level.
The Social Innovation Fund is a program of the Corporation for National and Community Service, a federal agency that engages millions of Americans in service. In just six years, the Social Innovation Fund and its private-sector partners have invested more than half a billion dollars in compelling community solutions. As a result of $295 million in federal grants and more than $583 million in non-federal match commitments, the Social Innovation Fund has awarded 43 grants to grantmaking institutions supporting over 350 nonprofits working in 40 states and the District of Columbia.
With the Social Innovation Fund, we created and strengthened public-private partnerships that allowed us to leverage the strengths of the nonprofit, corporate, and government sectors to invest in what we know works and bring it to scale. These new, dynamic partnerships have become local laboratories, putting bold ideas to the test and finding proven, practical solutions. And the rigorous evaluation process allows us to ensure these bold new plans have measurable, effective results.
Today we are working with six of the highest performing organizations ending hunger around the nation. We are also working with corporations like Arby's and General Mills to bring the power of the private sector into these solutions.
This strategy is working.
In Florida, our partner, Florida Impact, is building an action plan to partner with one of the biggest school districts in the country to change the way it serves breakfast so all kids in need can get a healthy morning meal. In Washington, United Way of King County partnered with the Seattle Sounders, an American soccer team, to launch a School Breakfast Challenge, creating incentives for schools to increase participation to make sure kids are fed and breakfast is a positive start to the school day. In Clark County, Nevada, Three Square Food Bank is partnering with food service officials and principals to increase participation in child nutrition programs and ensure successful implementation of the school breakfast legislation. 
Surrounding kids with healthy meals is achievable in every corner of this country – from urban Seattle, to suburban parts of Michigan, to deep in the Heart of Texas. Together, we are harnessing the power of public and private resources to scale solutions that will end hunger for 16 million kids in America.