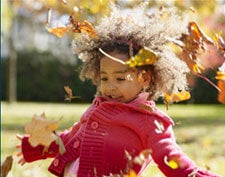 Imagine how far one million dollars could go toward helping us end childhood hunger in America.

A generous Share Our Strength donor decided to do something extraordinary this holiday season: personally match all gifts this month up to $500,000. We're thankful for this incredible act of generosity and for yours as well. I hope you'll take this opportunity to double the impact of your year-end gift and help us raise $1 million for kids.

Thanks to you, the No Kid Hungry campaign made amazing progress over the past year toward our goal of ending childhood hunger in America:
We fed more children during the summer months by adding new summer meals sites and making sure that parents in need knew about the program for their children. In Arkansas alone, the No Kid Hungry campaign added 166 new summer meals sites and served an estimated 491,000 additional meals over the previous year.
We helped to make sure that kids without enough to eat were starting the school day ready to learn by increasing participation in the School Breakfast Program across the country. For example, in Maryland this fall, an estimated 21,000 additional low-income students started their days with a healthy meal compared to last year.
We are on track to empower more than 23,000 families in need through our Cooking Matters program, teaching them to cook healthy, affordable meals. And Shopping Matters — our grocery store tours that teach families how to stretch their limited food dollars — is on pace to be operating in all 50 states by the end of this year.
So, while we pause to recognize the great progress we're making, we must also intensify our efforts for the year ahead. You can help by making your tax-deductible, year-end gift today. The first $500,000 donated this December will be matched dollar for dollar. This means your gift goes twice as far!
Building on our incredible successes this year, in 2013 we will bring greater focus to after school meal programs, engage in targeted school-level investments to make breakfast a part of every school day for kids in need, deepen our focus on summer meals programs with particular emphasis on the highest need communities, and help additional families learn to shop for and cook healthy, affordable meals on a budget so that they can end hunger at home.
We can't do this without your support. Please make a donation today — your gift will be matched and make twice the difference for children in need.