Author's Note: Isabella, a 10 year old girl, and her family joined Team No Kid Hungry and hosted a Bake Sale this winter in front of a local grocery store. Isabella loves to inspire other kids and wrote a blog about her experience. I hope her story moves you because YOU too can make a difference. To host your own bake sale visit: www.greatamericanbakesale.org/signup.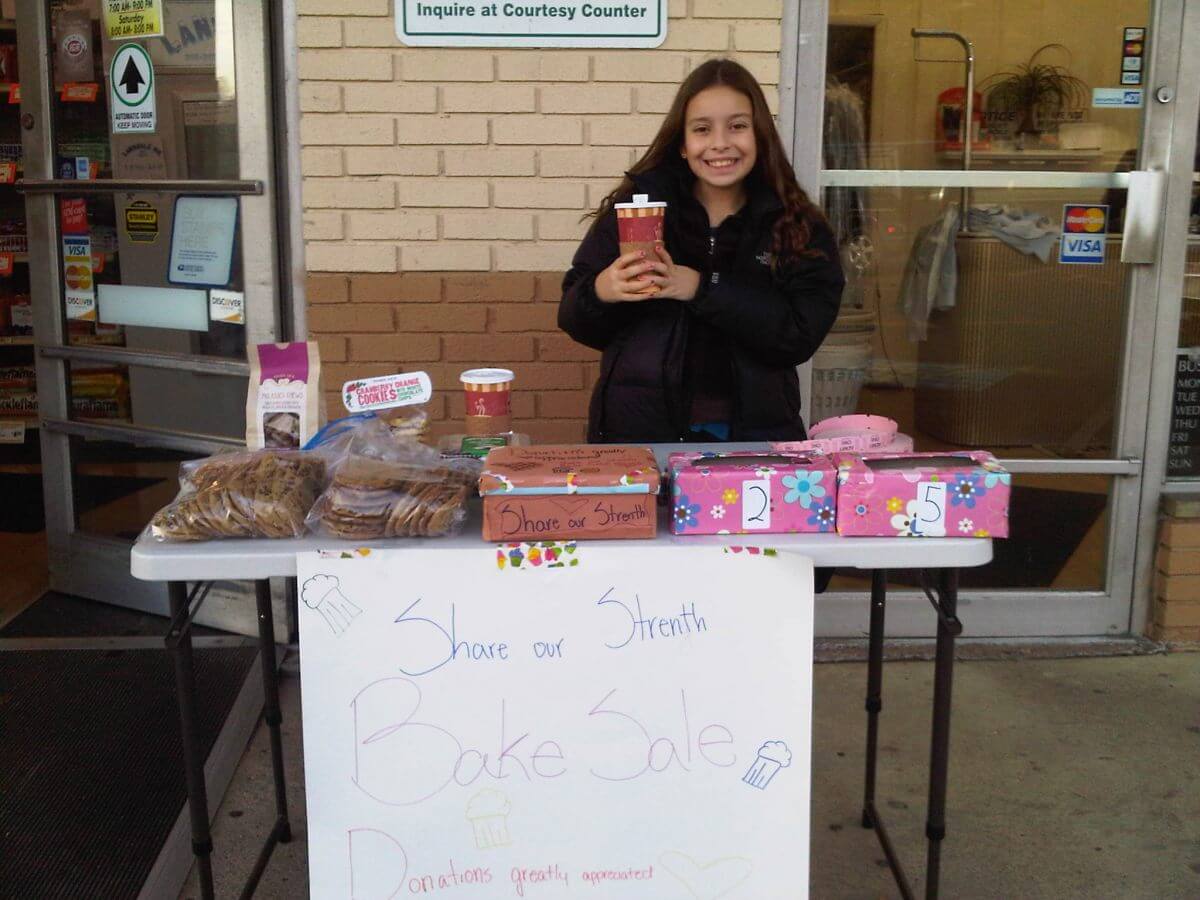 I decided to do a Bake Sale for Share Our Strength because my family and I watched an episode of Chopped on the Food Network. One of the school lunch ladies on Chopped explained how she packs backpacks for students on Fridays so they would have food to eat on the weekend. She was the Chopped winner and donated the money to help continue to feed the children at her school. My Mom and Dad were crying and I decided we needed to do something to help put an end to childhood hunger in America.
Later that week, I saw a commercial for Share Our Strength's Bake Sale for No Kid Hungry. We went to a local supermarket and asked if we could do a Bake Sale out front. The owner agreed but said all bake goods had to be donated not home baked. We went to local restaurants and bakeries, gathered donations and set up shop. Instead of selling the goods, I made a sign which read "Donations Greatly Appreciated."
In addition to the bake sale, I also collected donations from local businesses and raffled them off. I collected items like: tennis lesson, gift certificates and Christmas books. I sold raffle tickets for $2.
All of my friends and family were really supportive. Some people made donations online and a lot of my friends came to my Bake Sale. I met a woman named Pat at the Bake Sale she told me how when she was 7 years old her father had died and she remembered not eating for 3 days. Pat donated $30.00 and began to cry. My Mom told her how amazing she is because now she is able to help other children who felt like her.
I raised $179.00 and my first bake sale. I had such a great experience that I decided to have another Bake Sale two weeks later and I raised $151.00. In total I raised in total $366.25.
I am already planning to do more Bake Sales this year and I hope you will join me. To sign up visit: www.greatamericanbakesale.org/signup.