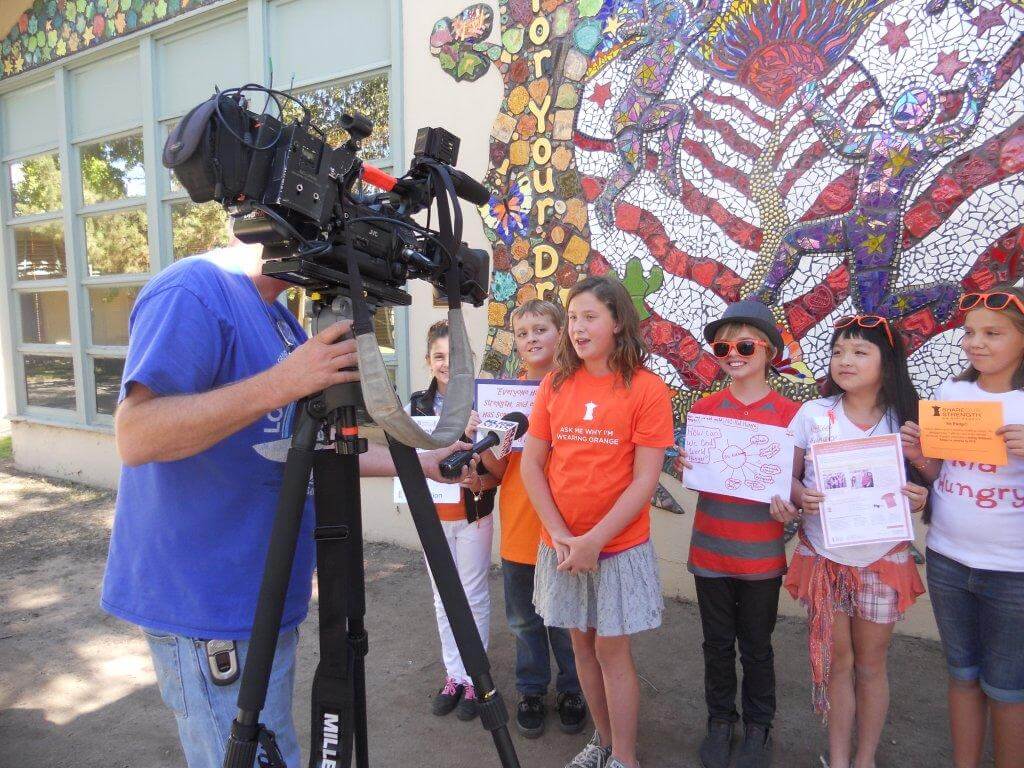 "If your actions inspire others to dream more, learn more, and do more you are a leader." John Quincy Adams
Education in the 21st Century is more than reading, writing, and arithmetic. Content knowledge alone is insufficient in preparing our students for college and career. 21st Century students need essential skills in order to compete in a global market. Within the context of core instruction, students must also develop skills such as critical thinking, creativity, communication, collaboration, and character.
Students need opportunities to develop their minds through their hearts, and if given the chance, kids are amazing.
The "Coins For Kids" campaign is more than a fundraiser. It is 21st Century learning. This project has the potential to become a powerful challenged-based learning experience. Students at Alpine Elementary School put their leadership skills into action, from researching the problem in collaborative teams, to forming action plans and making them a reality.
The students are inspired to learn because this project creates a need to know. It forces students to begin with the end in mind and puts learning into real-world context.
The best part for me, as an administrator- the students are so engaged they are learning and producing at a high level "on their own time".
"Coins For Kids" can be a feel-good fundraiser, and it helps fight childhood hunger; but academically speaking, this campaign has the potential for rigorous, meaningful, and effective learning.
---
Share Our Strength recently launched Schools for No Kid Hungry, but many schools have already been active in helping other kids in need. Alpine Elementary School in in the midst of their second "Coins for Kids" program and is planning on participating in No Kid Hungry, Every Kid Healthy, a turn-key program that helps students to begin to develop life-long healthy eating habits while raising funds to make sure that children less fortunate can grow up healthy too, in the new year. For more information, visit NoKidHungry2.org/schools.