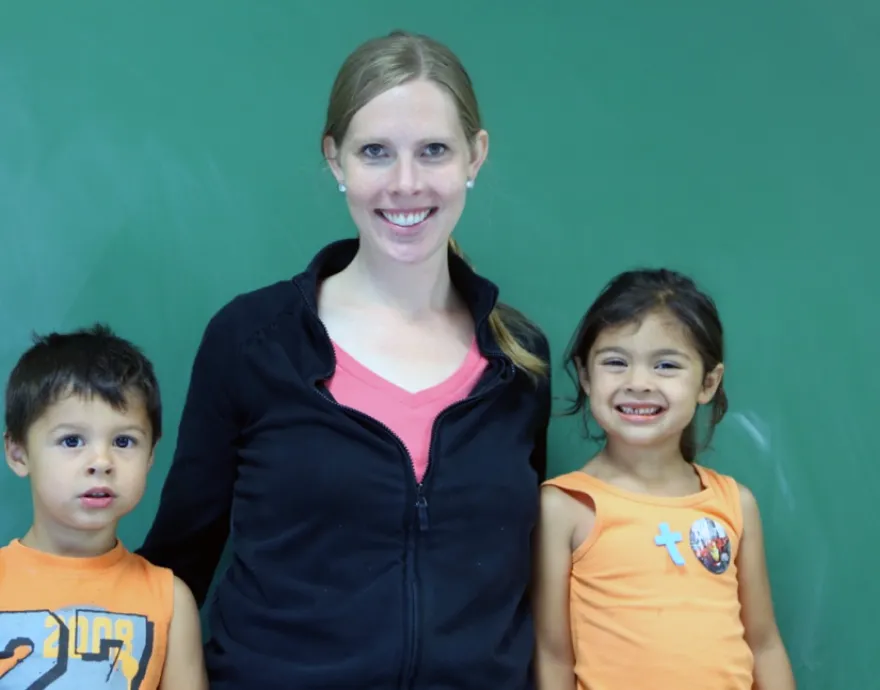 "As a school teacher, I am still not being paid enough to support my own family," said Laura Ortega, a teacher from rural Minnesota. "In order for me to make ends meet, I need other government things to help me, including SNAP."
Ortega lives with her husband and three kids - Kenzie, Lucas and Roy - in Buffalo, Minn. She teaches Spanish at the local high school and her husband is a chef in a fast food restaurant. The family uses SNAP in the summers to help them get by when she isn't teaching or able to pick up odd jobs around the school.
Choice is important to Laura. She cares about feeding her family healthy foods and lots of fruits and vegetables. With SNAP, she makes the decisions around what her family eats. It means they don't have to rely on food banks, where she finds the options are not as healthy.
"In the summer, SNAP has been a huge benefit for me," she said. "We know that we will have food, that we will be taken care of, and can choose what we want to eat. Being able to choose what you want is really great with SNAP, knowing that it's your food and your choice."