We hear so many incredible stories of young leaders in our work at No Kid Hungry and Sodexo Stop Hunger Foundation, and so many more from so many of our partners about youth who are passionate and committed to ending child hunger.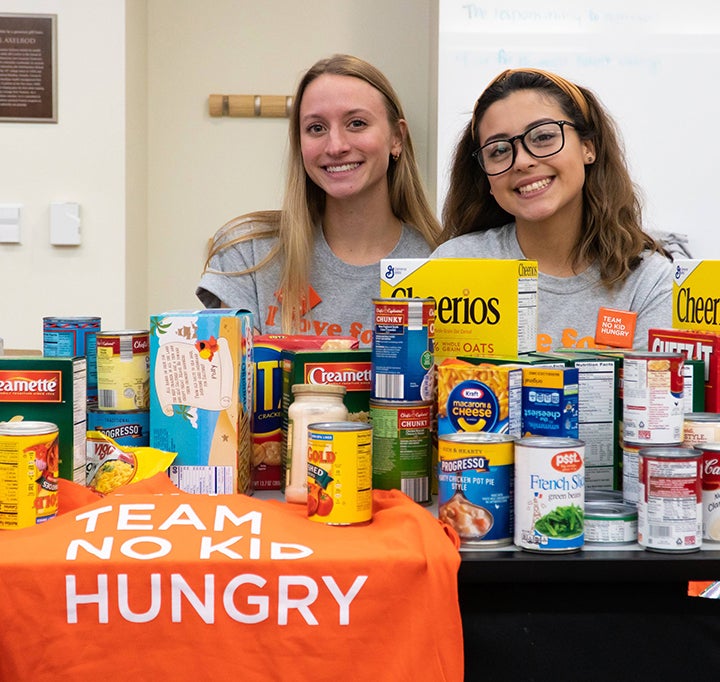 Stories like these:
Jackson Silverman (then age 7) founded I Heart Hungry Kids, a kid powered organization. Since 2013 I Heart Hungry Kids has empowered over 5000 youth volunteers to pack over 250,000 meals for at-risk youth in our community. His work won him a Sodexo Stephen J Brady Stop Hunger award as well as the Prudential Spirit of Community award.
Abbey Skalka, Abby Terry and Arun Narikatte, No Kid Hungry Youth Ambassadors, pounded the hot pavement all summer long in Hartford, Conn. to make sure families in low-income neighborhoods knew where the closest free meals site was for kids. Sodexo supports the Youth Ambassador Program.
Part of bearing witness is to make sure these stories are told, amplified and celebrated. That's why Generation No Kid Hungry and Sodexo Stop Hunger Foundation have teamed up on February 21 as National Youth Day in the United States.
No Kid Hungry and the Sodexo Stop Hunger Foundation firmly believe that the promise to make sure every kid gets the healthy food they need cannot be fulfilled without help from the next generation of young leaders. This day is our opportunity to show these young leaders our gratitude for all their passion, commitment and hard work.
Please consider joining us on National Youth Day to share your own stories and amplify the stories of other young leaders. We know these stories are just the tip of the iceberg.
Learn more about how young people can get involved.