This National School Breakfast Week, we highlight the importance of the first meal of the day and the difference it can make in the lives of children. 
Frances Montoya-Gatewood, food service director at Vaughn Next Century Learning Center, a K-12 charter school in the San Fernando Valley, Calif., has seen the ripple effect that missing breakfast has on kids. She describes the headaches, tiredness and bad mood that turn into a bad day.

"Nine times out of ten, we give them a snack, and it helps," she explains. "Breakfast is important for kids; feeding the brain helps them concentrate. You know, [their] belly's full, they're comfortable, they're in a good mood."
Montoya-Gatewood and her management team all wake up early and drive over a 100 miles round-trip every day to ensure kids in their district get this important first meal. But they don't mind. They are proud of this community.
"It's a rich, Latino community, full of pride for their culture and lots of love for their children," she shared. "They are just the representation of 'we're gonna make it'. And no matter if we're going to work one, two, or three jobs, we're gonna make sure our kids have what they need."
Even working multiple jobs, many families struggle to make it to the end of the month. Montoya-Gatewood recalls the district assisting a family with small children living in a garage with only a blanket to protect them from the cold.
The need is real, but Montoya-Gatewood sees the great potential of the families and kids she assists in moments of crisis. She knows these kids will give back "a tenfold," and that "sometimes we all need help and there shouldn't be a stigma on asking for help...because I could be in need tomorrow...me and my mom were on the line at food pantries when I was in high school."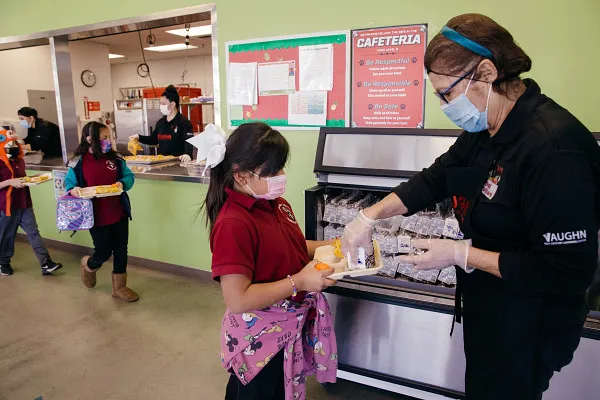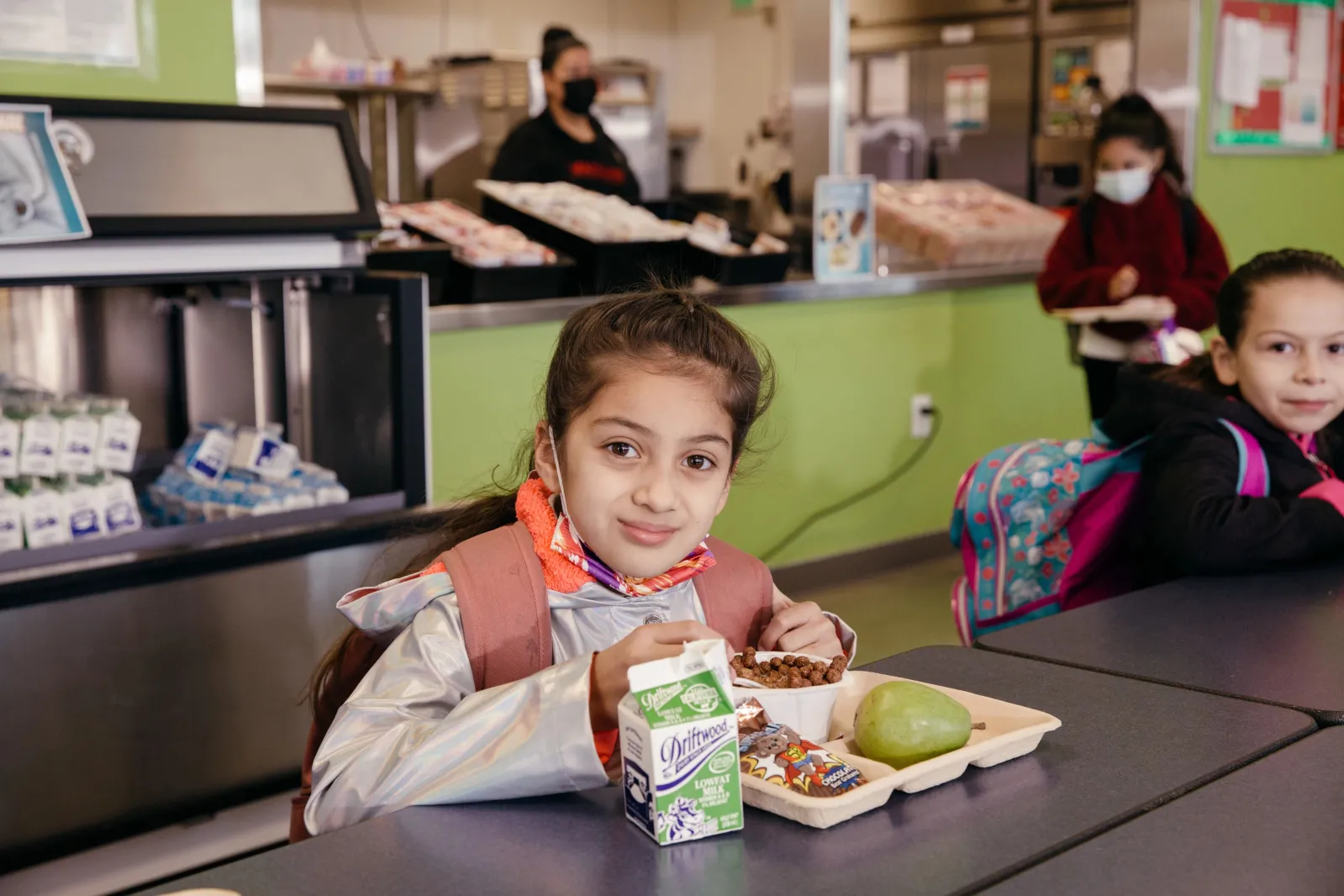 While school was out for the summer or pandemic-related closures, Montoya-Gatewood and her team participated in meal deliveries and got to know many members of the community. She remembers a 14-year-old girl who was not afraid to ask for help. She always reached out to ensure her siblings, who were by themselves all day, had the meals they needed to start the day.
"They were always very thankful, very respectful," she shared, remembering the food deliveries and how they came to help with heavy boxes with cantaloupes and cucumbers. "This is what I will say about her. She will get somewhere in life because she wasn't afraid to ask…She could remember that and give back and become a hunger hero herself. "
Families and kids like this 14-year-old girl feel comfortable asking for help because Vaughn Next Century Learning Center has worked hard to ensure their voices are heard and that they have choices when it comes to school meals like breakfast. They work hard to include parents through surveys and forums and Montoya-Gatewood is not afraid to share her phone number.
She understands that treating families with respect means being mindful of the different circumstances they face. The same is true for breakfast. There is not a one-size-fit-all solution, and flexibilities are essential. Alternative breakfast models like grab-and-go and breakfast in the classroom kept students and staff safe during the pandemic, while also ensuring that 14 million kids benefitted from school breakfast last year.
Montoya-Gatewood is an advocate of the continuation of USDA pandemic-time waivers, a set of temporary rules that allow school districts to be flexible on how they provide meals to kids.
"It's not just during pandemics…there's travel challenges. People had houses burned down and other tragedies that we were able to service through pandemic waivers," she explained. "Why would we backtrack and stop those waivers now? We have to all be shouting from the rooftops to keep those waivers, because the impact we've had through those waivers give so many people access when they really do need it."
With your support, No Kid Hungry has connected Vaughn Next Century Learning Center to other schools and communities across the nation, so they can share their model of listening to families and navigating USDA waivers. Their impact is being felt in communities in California, New York and all over the country.
Montoya-Gatewood encouraged everybody to join the fight against childhood hunger: "Supporting organizations like No Kid Hungry means you're supporting a community of hungry kids. And why would you not do that? That's the right thing to do. It should be a no brainer reaction. We're all supposed to be in this together. And I know I am. So why wouldn't you be?"