What keeps you hopeful about the future? This question is sometimes hard to answer with everything that goes on in our world, but even in the face of challenges, there is another side to the story, a side we rarely get to hear.
A group of Black teenagers that No Kid Hungry works with in Baltimore aren't only rewriting their own story but also the story of their city. Don (they/them), Autumn (she/her) and Mya (she/they) are part of The Youth Food Security Network, a youth-led initiative to address hunger in their community. This is a story of kids helping kids and families.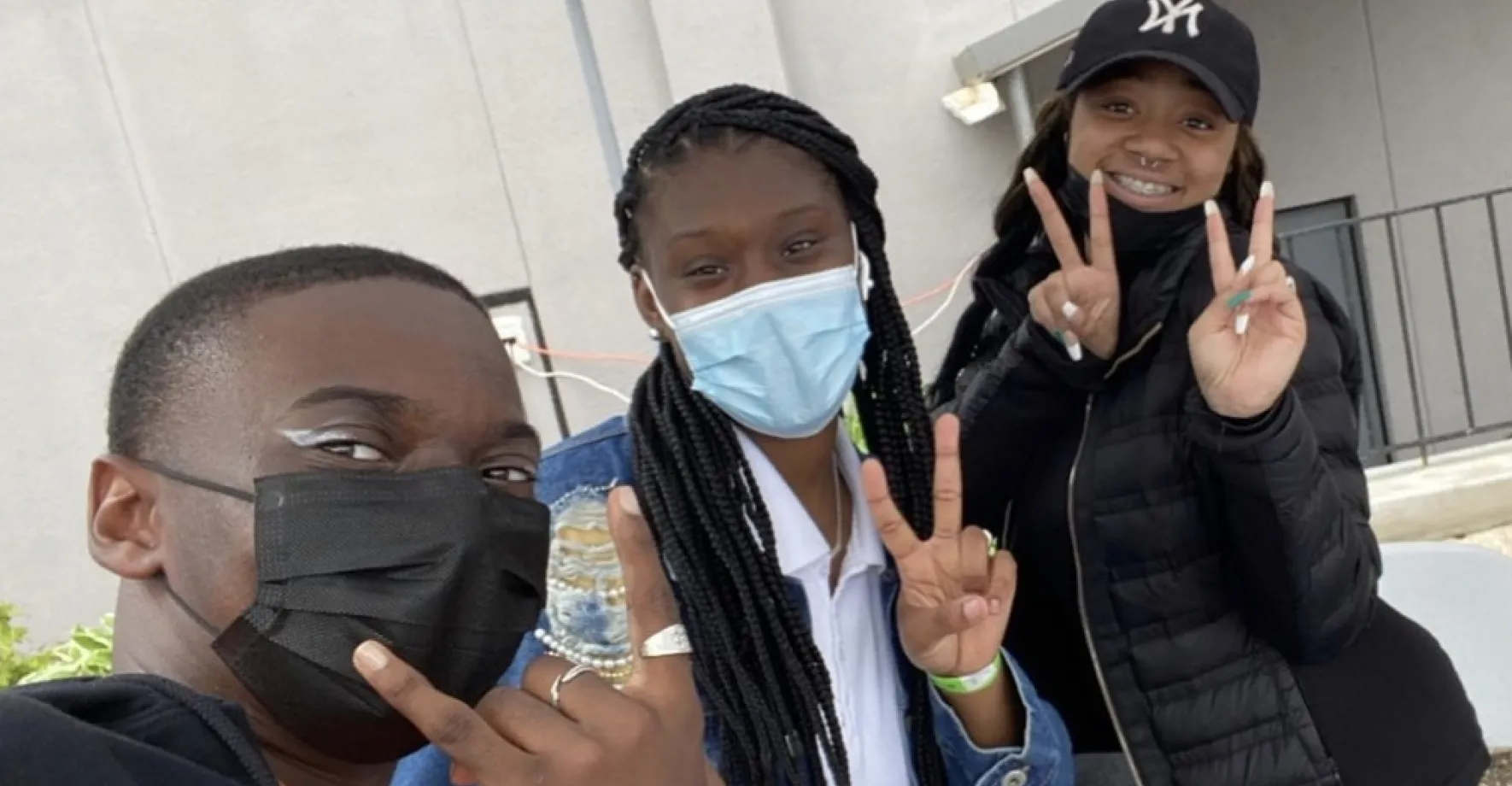 They are mainly known for their virtual food pantry, where families can sign up and choose healthy meals through Instacart. Today it helps over 200 families in the area.
"We are doing change that we see as little, but it's actually huge for families," said Autumn, sharing a story of a mom who had lost her job during the pandemic, and as she was going to start working again, she sprained her ankle - keeping her from working and taking care of cooking around the house. 
They serve families in crisis but also families experiencing persistent poverty.
"We have a lot of regulars," added Mya. "So many of them are so young, and it makes me wonder, why aren't people able to afford food in our city? What are the underlying issues preventing them from being able to provide for themselves? Food insecurity isn't the illness. It's a symptom of a bigger problem which we know stems from poverty. How many people actually have to choose between paying the bills and eating is disheartening"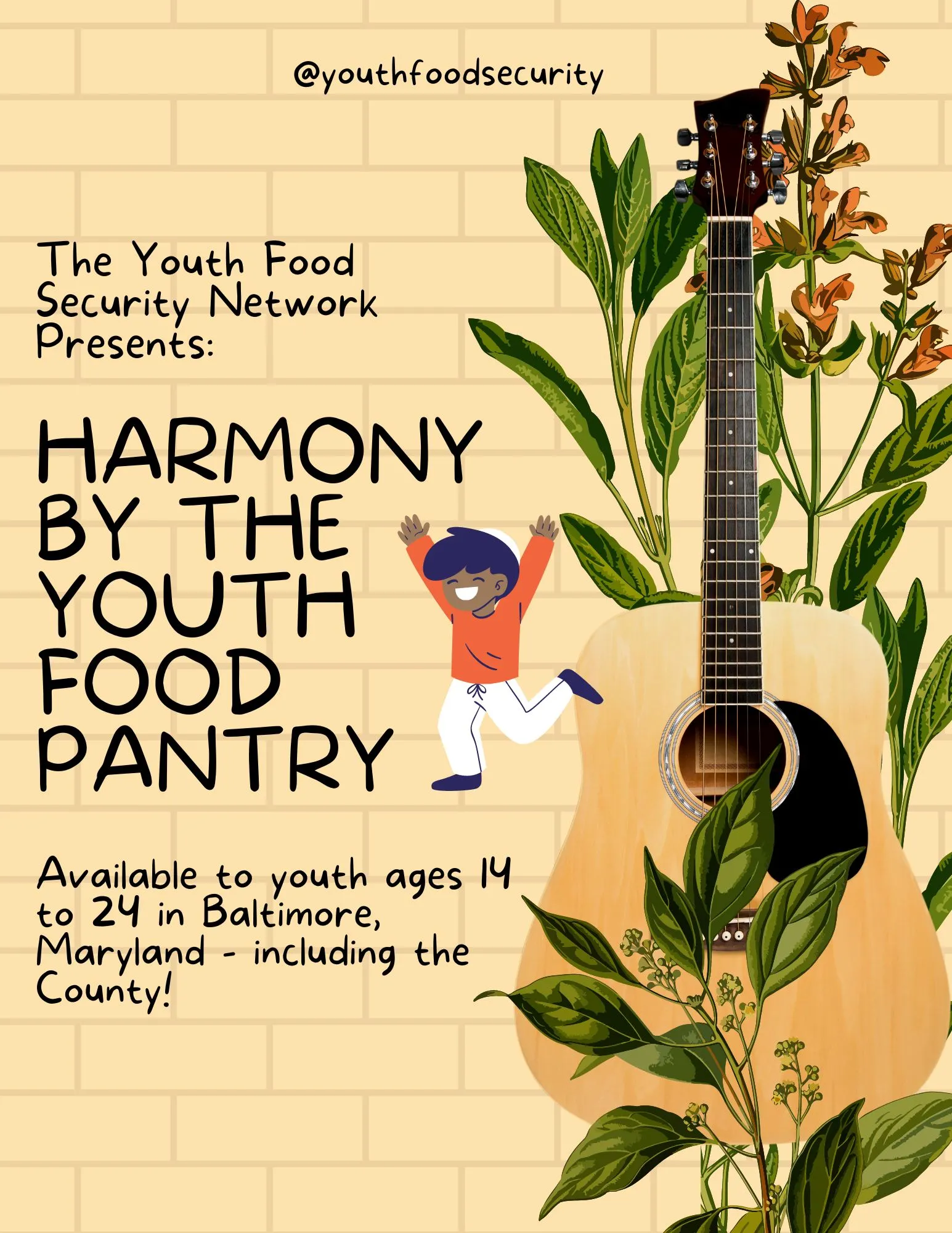 Mya, Don and Autumn experienced hunger themselves growing up. They understand what families might be going through and know how to be there to support them. 
"Growing up my mom was a single mother raising five kids in one house," shared Don. "We would eat noodles every single day… One thing I would say to families going through that right now but I already say to them is that it's okay to not be okay and that you will prosper and get through this."
The food pantry is just the beginning of a life of making a difference for these teenagers. Autumn and Mya are graduating this year from high school and going to college. Don still has one year of high school and they want to continue being the young leader they are.
Autumn will become a pediatric nurse practitioner helping kids in her community. Her dream is to work at the Kennedy Krieger Institute. And she already has ideas of opening a food pantry in her college setting.
In her own words Mya dreams of being "a well-rounded, multifaceted woman." She will get her law degree and continue fighting for food justice. But before that, she will continue her family's legacy in the military serving as a cybersecurity expert in the Air Force and spending a semester in Budapest.
Don will study business marketing and graphic design. They already have a marketing business called The D.O.N Way. They also want to major in dancing because it's been an expression for them for a long time and they want to encourage male Black kids to express themselves.
With your support and donations, No Kid Hungry in partnership with HeartSmiles has provided stipends for ten kids like Autumn, Don and Mya to lead this work. The money has allowed kids to sustain themselves, follow their dreams and even fight food insecurity that they could be experiencing.
"When it comes to my money, what I use it for is stuff that I really need… whether it's food, self care products, most of the time it's bills," shared Autumn talking about the importance of receiving this stipend. 
The Youth Food Security Network is an example of the power of communities of color leading the charge in making a change.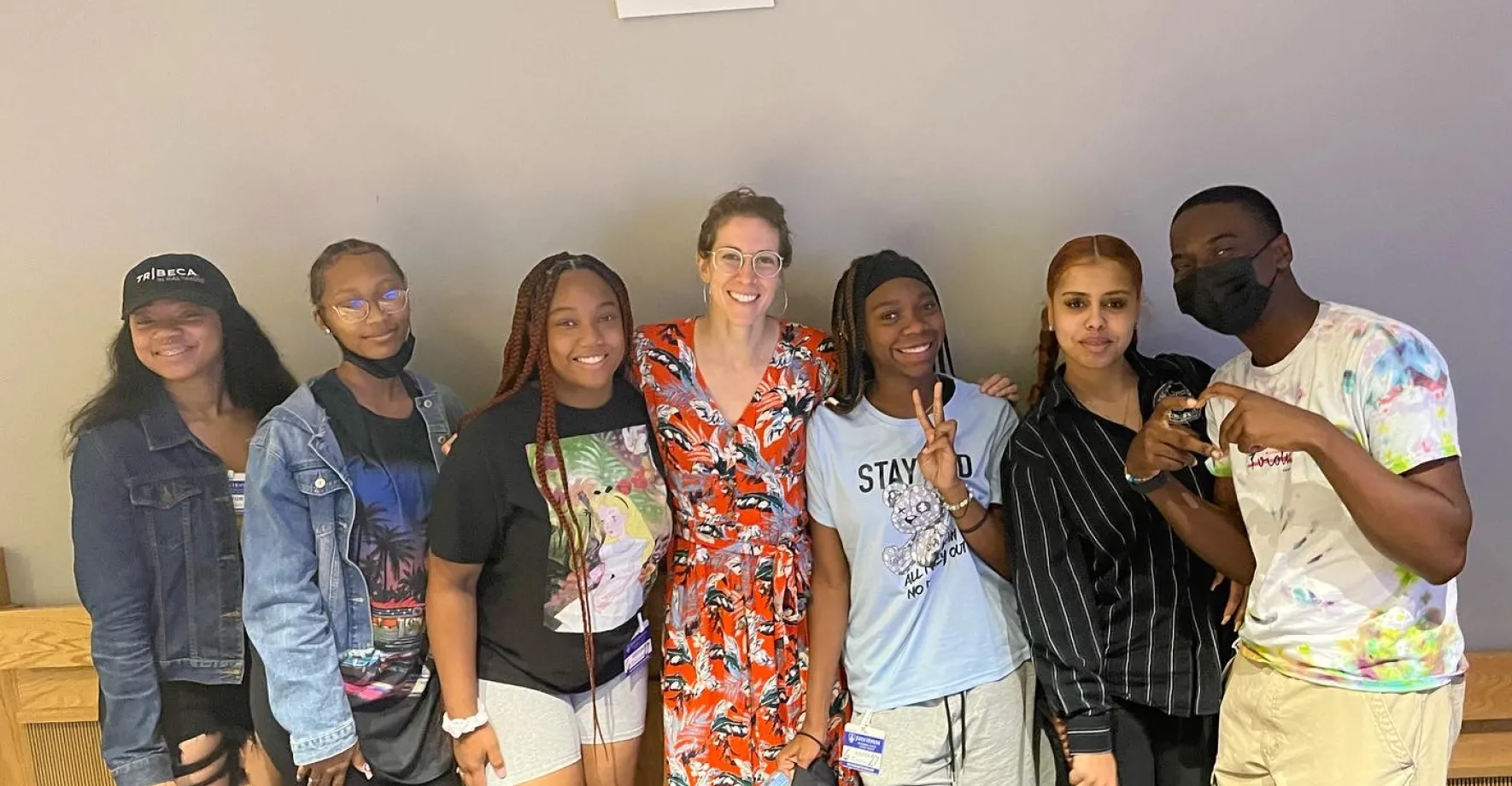 "It's important to see people of color in this line of work because growing up we don't really see us surviving," explained Don. "We have these concerns, these worries. So it's just nice to see a face like me doing things to better me, to better the earth as a whole. And it's nice to have someone who can understand my experience because no matter how much you want to, no one can truly understand the experience of a group of people that they're different from. We just have to offer sympathy and ask them how we can support them."
With your support, we can continue empowering young people to make a difference in their communities.
Ways You Can Help:
Donate: 1 dollar can provide up to 10 meals for kids in need. Your support will help us fund summer meal programs all over the country and help us advocate for policies that will help kids get the meals they need.
Spread the word: No Kid Hungry has created a free meal finder map and a text line where families can text the word "FOOD" or "COMIDA" to 304-304 to find free meals near them. The meals are available for all kids 18 and under. No questions asked and the more people participate, the stronger the programs become. The texting service is also now available on WhatsApp.
Speak up for kids: 1 in 8 kids in the United States is affected by hunger. Tell your lawmaker to protect SNAP and other federal nutrition programs that feed kids.