On a crisp, early spring morning, people clad in sweaters, beanies and surgical masks gather in a warehouse parking lot.
A fleet of school buses line the asphalt behind them, as gloved hands grip delivery routes and shuttle boxes of meal bags to and fro.
Manna Food Center is gearing up for another day serving their community.
At the onset of the pandemic, their staff and volunteers boarded the buses to deliver some 4,200 bags of milk, beans, produce, rice and other staples to 18 sites across Maryland's outlying Washington, D.C., suburbs.
"This is a whole new terrain for all of us," says Jackie DeCarlo, Manna's CEO.
"There's just a real sense of increased vulnerability for families that are already paycheck-to-paycheck," DeCarlo explains. "We want people to know we're here for them. We're going to keep them safe and offer a reliable source of food."
Over the years, the role that food banks like Manna Food Center play in the communities evolved rapidly and powerfully. As important as they have been in providing emergency feeding, the pandemic showed all of us just how critical they are to individuals, families, and communities.
Food banks, originally intended to meet the emergency food needs, have expanded their capacity to provide a much broader and diverse set of services.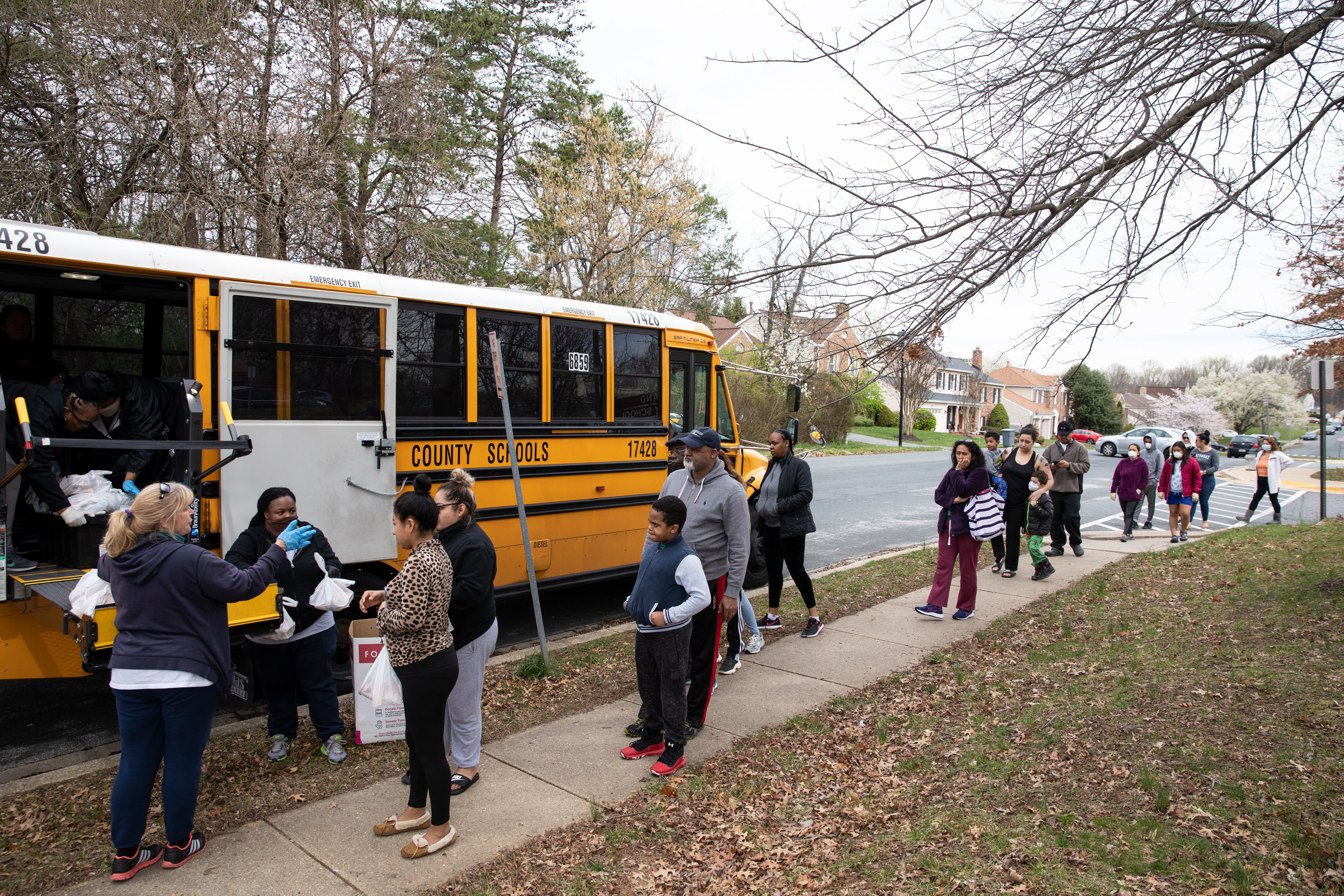 Manna Food Center offers a variety of services including crucial assistance for families to sign up for SNAP benefits, nutrition education, and even spaces for the community to "break bread," and discuss challenges that cause hunger in their community.
The pandemic has deepened No Kid Hungry's relationships with food banks like Manna Food Center, as well as our commitment to finding ways that we can complement each other's skills and capacities to further our overall impact.
Some of the ways we work with food banks include:
We provide grant funding to support their food access and distribution efforts, marketing and awareness building work, SNAP outreach efforts, and more.
We work together on state advocacy efforts to help food banks meet their own state-based need.
Food banks and No Kid Hungry share technical assistance and tools to advance our mutual anti-hunger work – and we are always exploring how our collaborations can be expanded. As we all move forward into the period of recovery, we know millions will continue to need the services provided by food banks.
According to Jenna Umbriac, Manna's director of programs, the situation continues to be challenging for the community they serve.
"There are more families turning to us right now than ever before," she said at the start of the pandemic.
"We're very fortunate to benefit from the advocacy work that No Kid Hungry does day in and day out," DeCarlo shares. "When they reached out and said, 'How can we be helpful?' that was really important to have early assurance of funding."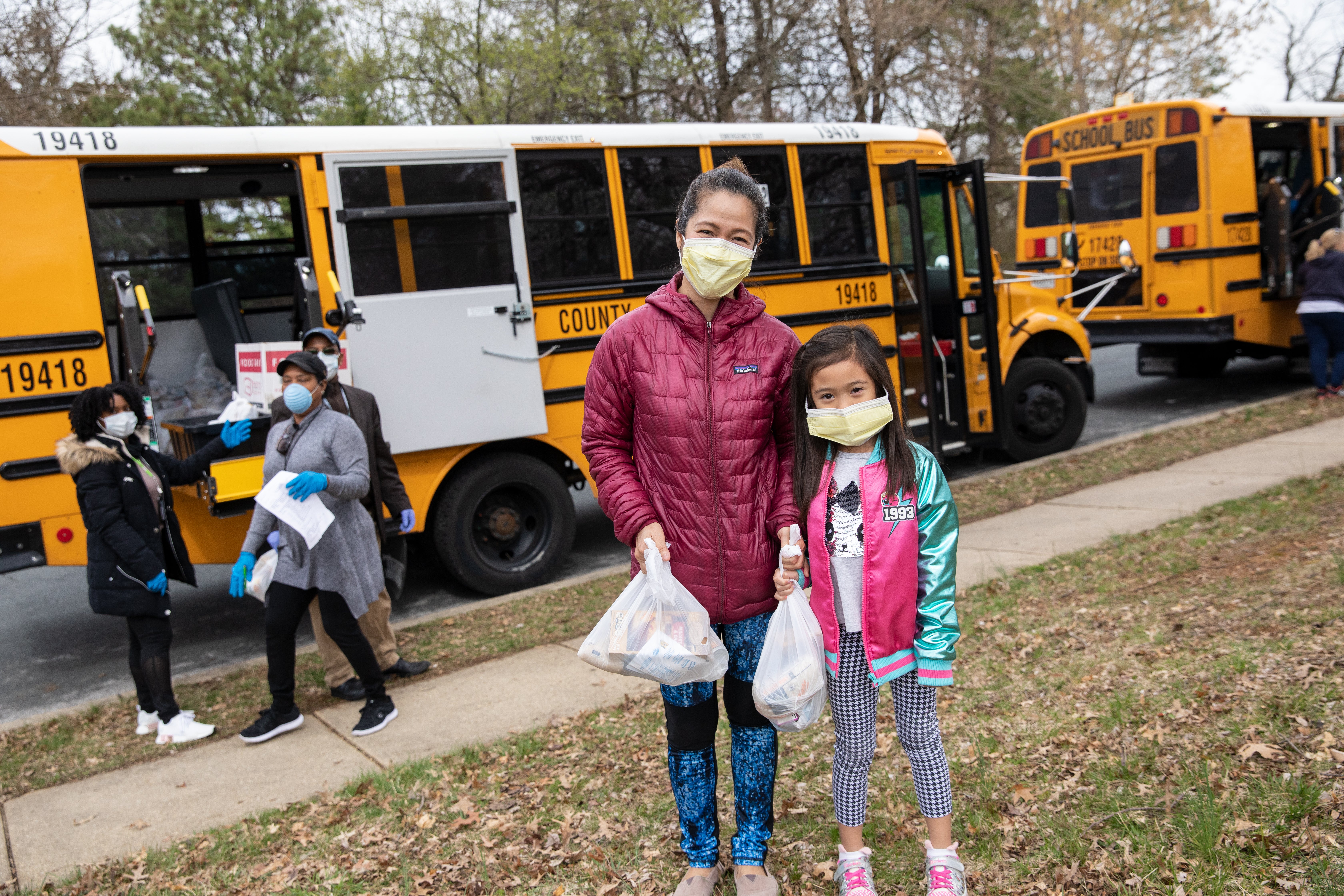 As the day's car lines die down in the church parking lot and families leave Fairland Elementary with food – and relief – in hand, DeCarlo hopes that the issue of childhood hunger in our country doesn't fade away after the pandemic.
"We shouldn't have to have a public health crisis to realize there are people who are so vulnerable," she says.
Learn more about No Kid Hungry's work, and please donate now.