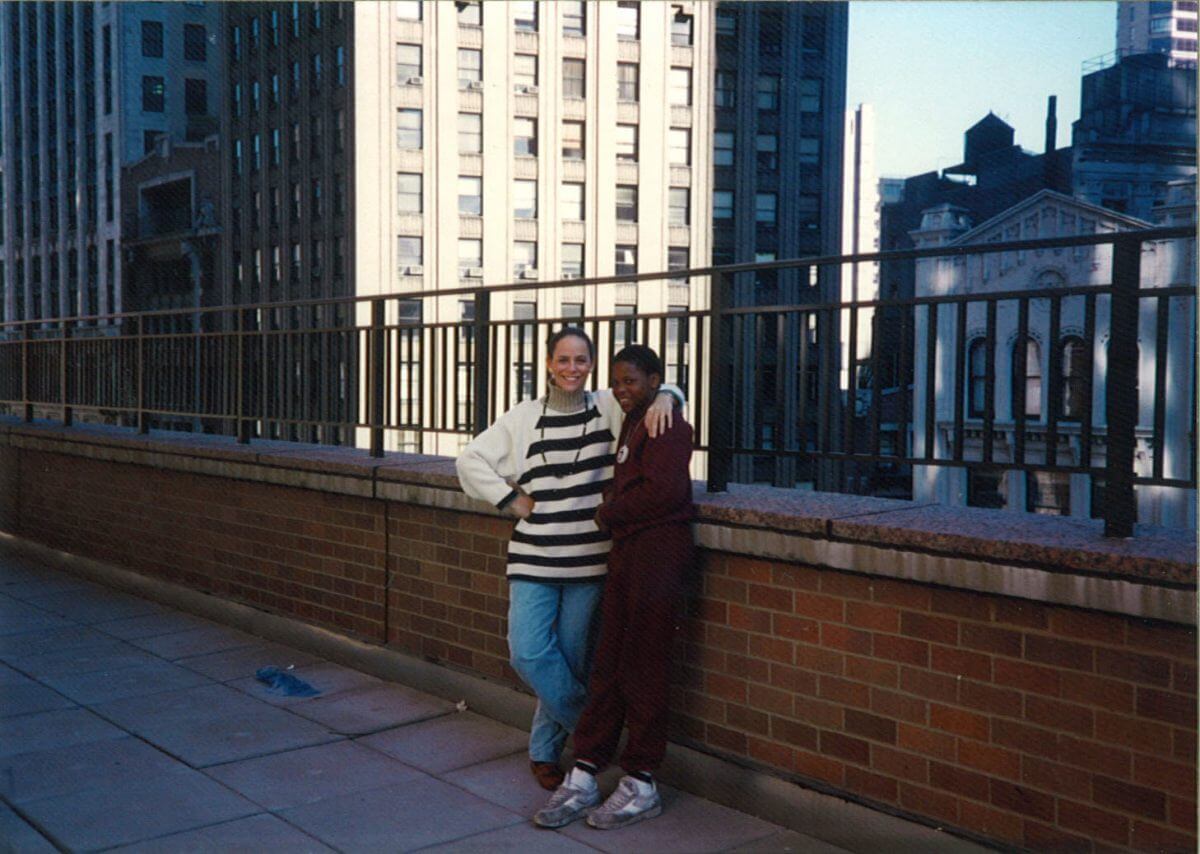 Hello, my name is Laura Schroff and I am the author of An Invisible Thread, a New York Times bestseller. An Invisible Thread is about my friendship with Maurice Mazyck, who was a homeless, 11-year-old panhandler when I met him 26 years ago. That's me and Maurice in the photo above.
On September 1, 1986, I walked past Maurice on the corner of 56th Street & Broadway. At that time, I was single, 35 years old, and an ad sales executive for USA Today. Only one block separated my apartment from Maurice's, yet we came from two vastly different worlds—I lived in a luxury high-rise, and Maurice in the notorious Bryant Hotel, one of the most dangerous and drug infested welfare hotels in New York City.
As I passed Maurice he held out his hand and said, "Excuse me lady, do you have any spare change? I am hungry."
Like so many people did that day, I said no and kept walking.
But after just a few steps something made me stop. What resonated were the words "I AM HUNGRY." I couldn't believe a boy this young was on the street with no choice but to beg for money to feed himself.
I felt compelled to go back. I told Maurice that I wasn't going to give him any money, but that I would take him to McDonalds and buy him lunch. The simple lunch we shared that day was the beginning of an amazing ritual—Maurice and I wound up meeting every Monday for the next four years, and hundreds of times thereafter. Today, more than a quarter of a century later, we are still great friends.
Maurice represents the 16 million children in America who struggle with hunger – the very children Share Our Strength's No Kid Hungry campaign is fighting for. Our story demonstrates how each of us has the power to make a difference and how we can enrich the lives of those around us. We all have strengths to share, and we encourage our readers to join in No Kid Hungry's mission to ensure no child goes hungry in America.
Today, Maurice still remembers the pain he felt in his stomach from not eating for two days before we met. When he remembers that day he describes it as the heavens opening up and the Lord sending him an angel. I now know that Maurice and I were destined to meet on that fateful day, and that it was "an invisible thread" that connected us. At that time, we never could have imagined how our simple lunch together would not only change our lives but the lives of Maurice's children and, one day, their children, too. We could never have known how our story would inspire readers around the world.
And now my hope is that An Invisible Thread will continue to spread the word about how small and simple acts of kindness can make an enormous difference and impact the lives of others—specifically the lives of the 1 in 5 children who suffer from hunger in our country. This is the motivation behind our recent partnership with Share Our Strength's No Kid Hungry campaign. With each paperback copy of An Invisible Thread that is sold, a hungry child will be connected to a healthy meal. We are so proud to support this extremely worthy organization committed to ending child hunger.
Our dream is to inspire people to help children like Maurice whose lives are harder than we can imagine. We encourage our readers to open their eyes and hearts to people them who are less fortunate, and it is our dream that this will happen.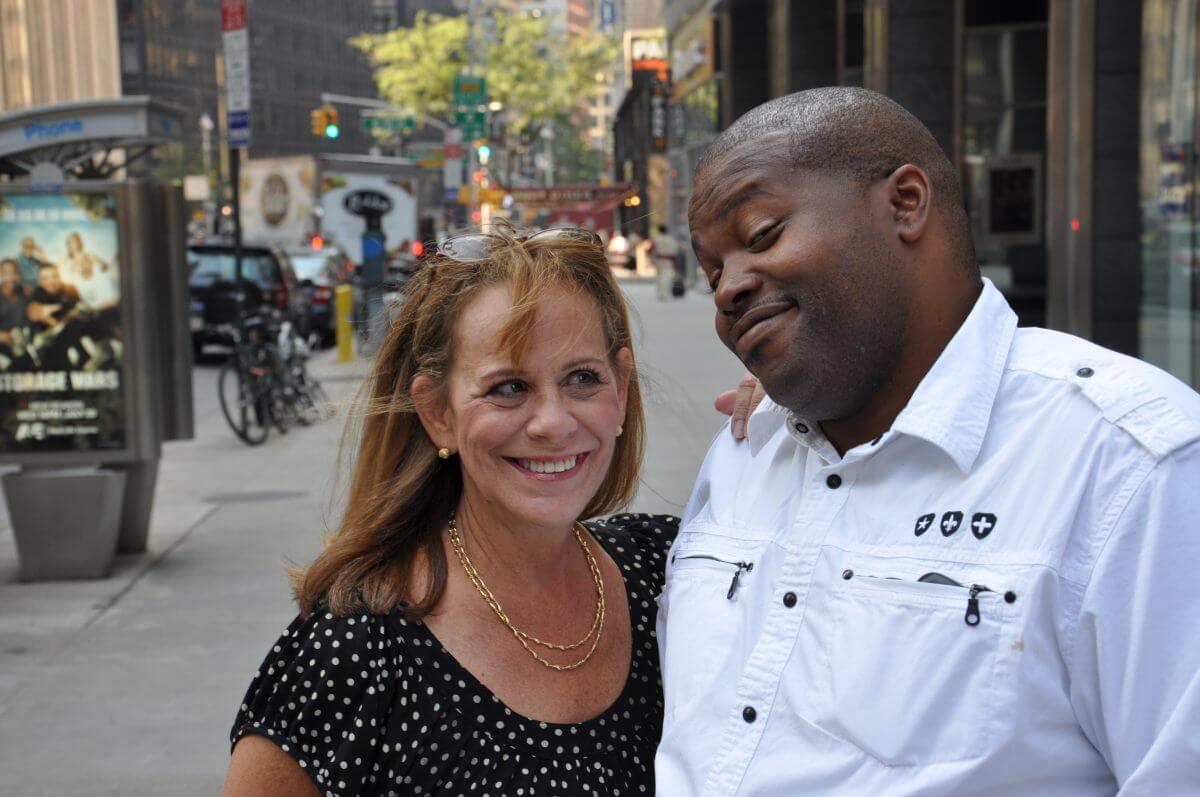 About An Invisible Thread:
The title An Invisible Thread is based on an old Chinese proverb about the invisible thread that connects people who are destined to meet. Schroff and co-author Tresniowski chronicle how a chance encounter followed by a simple lunch shared by two strangers became a Monday night ritual that spanned a quarter century. Schroff poignantly reveals how Maurice's childhood echoed her own in Long Island, NY, where her father's violent alcoholic tirades wreaked havoc on the family. To learn more about the book, visit www.aninvisiblethread.com.