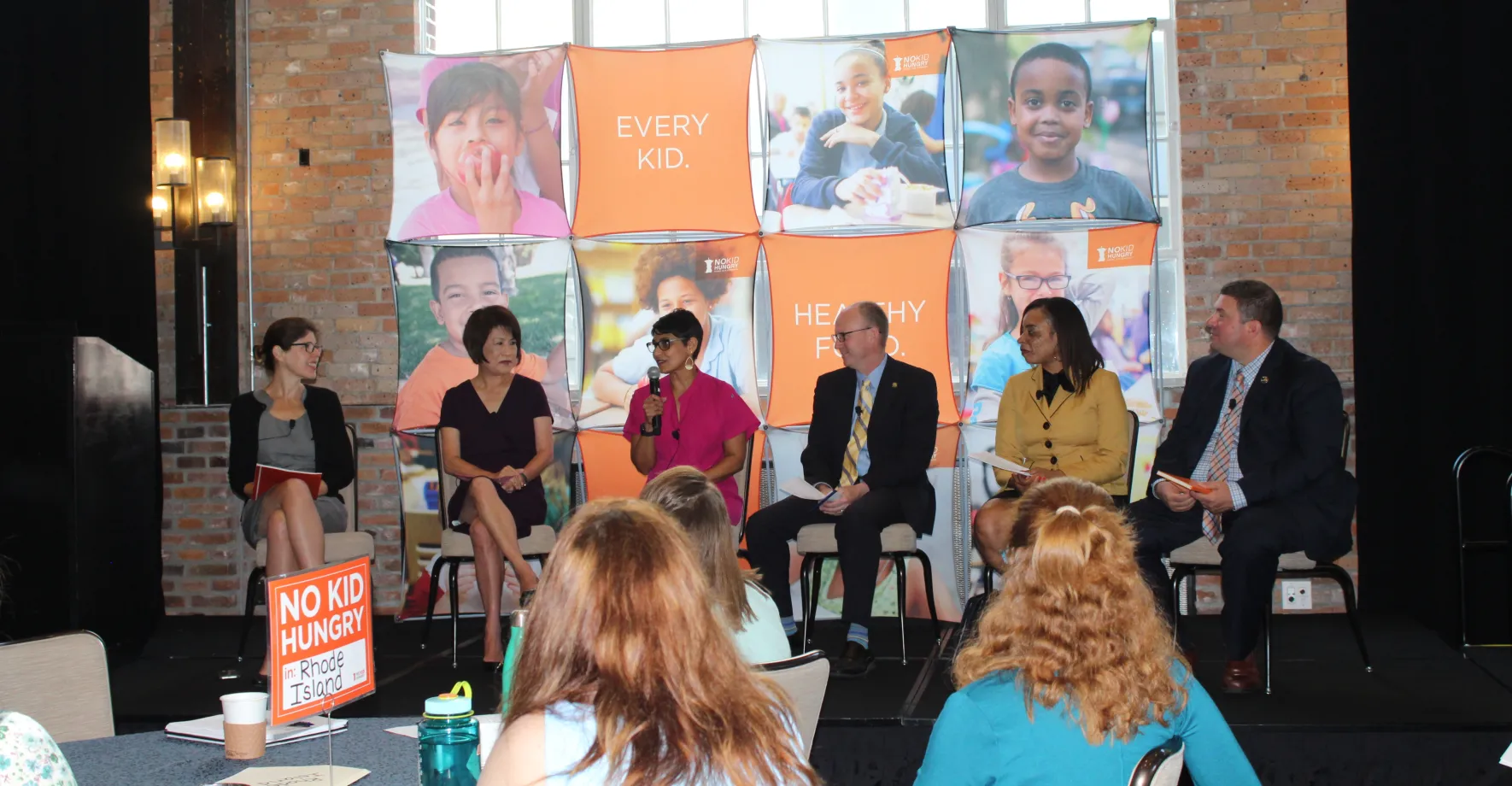 Last week in New Orleans No Kid Hungry held its second School Breakfast Leadership Institute (SBLI), bringing together experts and decision makers from across the country to develop plans to expand the school breakfast program in their state. 
State teams from Georgia, Maryland, Rhode Island, Tennessee, Utah and Wyoming came together for constructive conversation around program and policy options that will connect more kids with school breakfast. The teams were comprised of key decision makers – gubernatorial and state agency staff, superintendents, nutrition directors, school board members, education association leaders and non-profit partners – ready to roll-up their sleeves and get to work back home.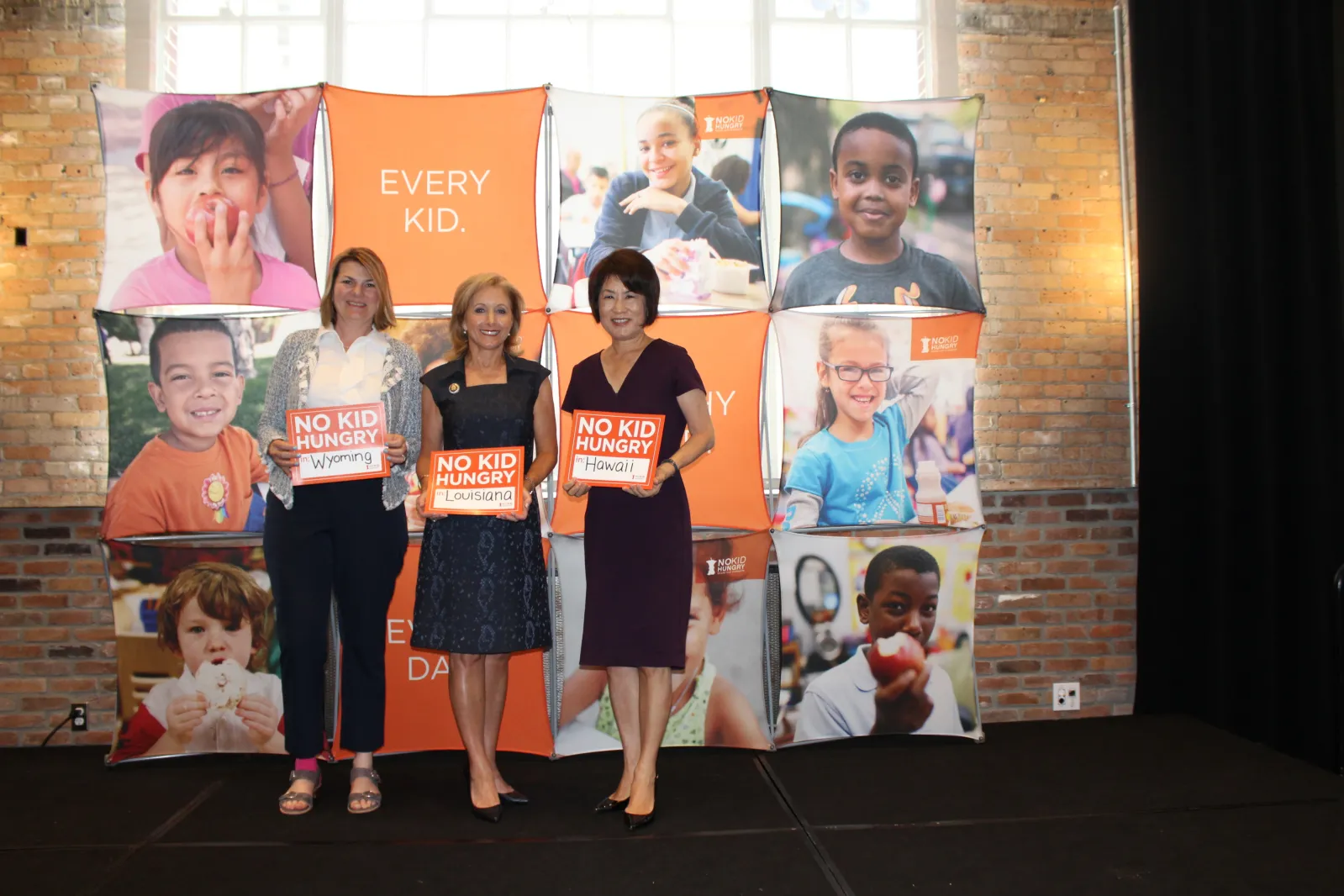 We were honored to have the first ladies of three states among this year's attendees: First Lady of Wyoming Jennie Gordon participated as a member of the Wyoming state team; First Lady of Hawaii Dawn Amano-Ige, a 2018 SBLI participant who has since been honored for her leadership in elevating school breakfast in Hawaii, spoke on the "Be Bold in Vision & Pursuit Panel"; and First Lady of Louisiana Donna Edwards gave inspiring lunchtime remarks, welcoming the crowd to New Orleans and sharing how she and Governor John Bel Edwards have made No Kid Hungry a top priority and "support breakfast as a real solution to a very real problem."
Other special guests spoke to the critical value child nutrition. "There is no more important equity issue than to make sure a child is eating," said Virginia Superintendent of Public Instruction Dr. James Lane, who highlighted the proven connection between school breakfast participation and reduced rates of chronic absenteeism. Julie Pittman, 2018 North Carolina Western Region Teacher of the Year, gave a moving testament – sharing how her personal experience with childhood hunger has driven her commitment to ensuring that all of her students' needs are met.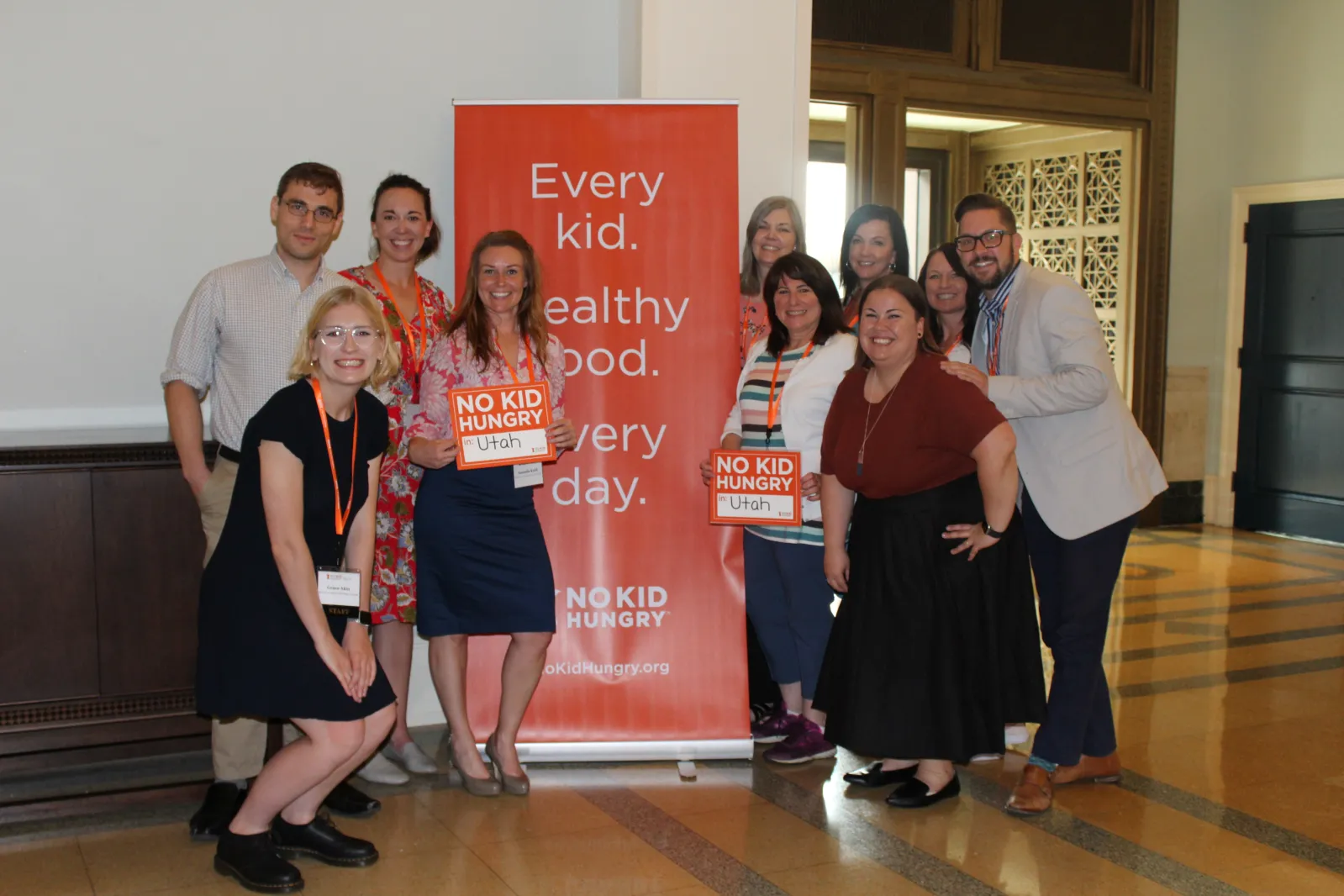 Over the course of two days, the state teams had opportunities for closed door "team time" to work with No Kid Hungry facilitators on action plans for expanding access to school breakfast in their state. Each of the participating states will receive a $50,000 grant from No Kid Hungry to implement these plans once they return home, along with ongoing technical assistance and support around implementation, data analysis, policy and communications over an 18-month program period.
We're so grateful for the time and commitment of this cohort of extraordinary leaders, and can't wait to see how their hard work in the coming years makes ending childhood hunger a reality!
You can learn more about the School Breakfast Leadership Institute here or contact Kelley McDonough at kmcdonough@strength.org.