Kids in rural communities have been hit particularly hard by the pandemic, when as many as 1 in 4 kids across America may be facing hunger right now. While rural communities share a strong sense of connection, they also face particular challenges, like geographic isolation and limited employment opportunities. The nearest grocery store may be miles and miles away. All this can make it hard for kids to get the food they need, especially during a crisis.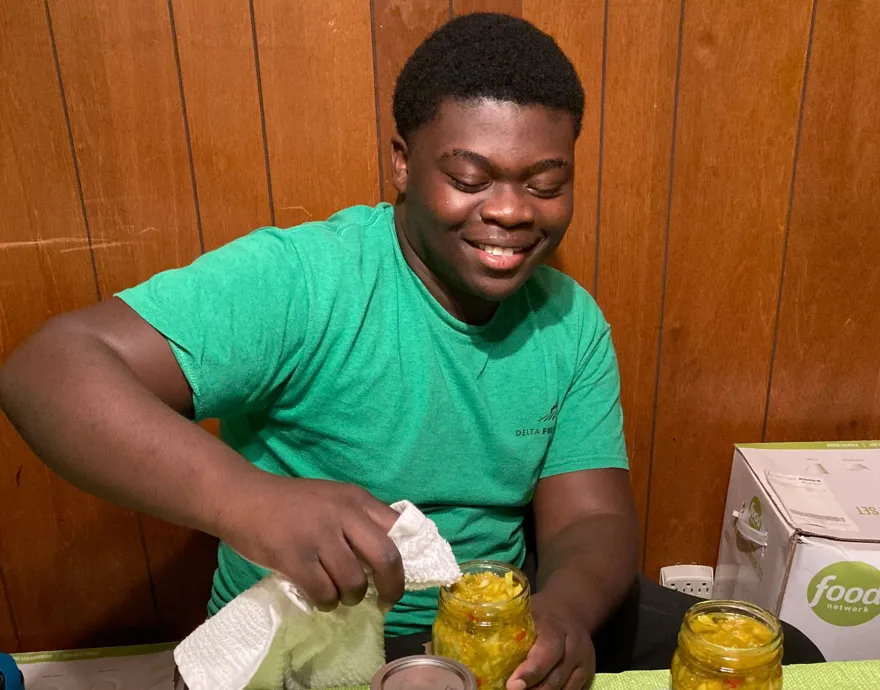 But many organizations are already doing great work to feed kids in rural communities nationwide.
In recognition of their leadership and efforts, No Kid Hungry launched the "Promising Practices to End Rural Child Hunger" initiative, providing $438,000 in grant funding to nine organizations working to end childhood hunger in rural areas.
We set equity as a priority in the grant selection process, giving preference to projects benefiting communities of color as well as those experiencing persistent poverty.
Beyond providing funds, the initiative provides participants with an opportunity to share what's working in their communities, ask questions and receive support from No Kid Hungry staff.
Derrick Lambert, senior program manager at No Kid Hungry, hopes this effort will help programs well beyond the nine grantees. He shared, "We're looking to glean insights and lessons to share with leaders in other rural communities to not only feed kids now, but also disrupt the root causes of hunger in their communities." 
Here's just some highlights from this amazing group of grantees:
Feeding the Gulf Coast, in partnership with over 400 agencies, distributes over 30 million pounds of food annually in Mississippi, Alabama and Florida. 
For this project, they have focused on meal distribution in two Mississippi Counties.
In Stone Country, they created a mobile pantry that delivers fresh produce, a weekly allotment of food and support in SNAP and other benefit applications.
In Perry County, the project will focus efforts on installing school pantries at four schools, also delivering school supplies, hygiene items and household items.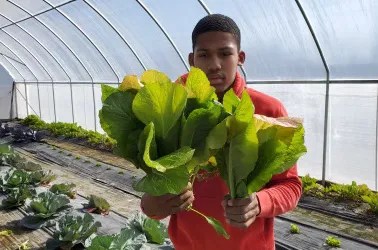 The Delta Fresh Foods Initiative is a diverse coalition of local growers, farmers markets, educators and many others committed to establishing sustainable, equitable community food systems in the Mississippi Delta.
They focused on creating a sustainable youth farm to significantly increase local food production and train local youth in every phase of food production. They will distribute 40% of the produce to families living with limited resources, and sell 60% in mobile markets, encouraging the use of Double Up Food Bucks incentives from SNAP.
Southeastern Housing and Community Development is a nonprofit which aims to support housing and community needs in rural South Carolina.
Through this project, No Kid Hungry FoodShare Bamberg's food box programming will expand to serve two rural school districts in Bamberg County. Every kid in the district will receive an "angel box" to incentivize participation in the program. Families can purchase food boxes for $5 on SNAP and can receive Double Up Benefits on qualifying purchases.
Lowcountry Food Bank  serves the ten coastal counties of South Carolina through distribution centers in Charleston, Yemassee and Myrtle Beach.
Lowcountry will partner with the East Coast Migrant Head Start to provide at least 70 children and their families each month with pre-packed boxes containing 20 pounds of culturally appropriate shelf-stable food, and will also be able to provide the children with approximately 10 pounds of fresh produce.
Lowcountry also hopes to promote greater awareness of, and access to, Summer Food Service Program sites in the counties they serve and expand access to summer meals by partnering with libraries in Williamsburg County.
The project also aims to host meal distribution events at local schools and build permanent school food pantries to serve kids and their families during the summer.
Kern County Library will continue and expand its long-standing summer lunch program to high-need rural communities, while also adding after-school meal programming beyond the summer months.
The expansion will add an additional library site to provide meal services and programming about nutrition and cooking for families.
Aloha Harvest rescues quality, donated food and delivers it free of charge to social service agencies feeding families.
Through the initiative, they will coordinate with local food producers and donors to supplement existing food distribution efforts from partners.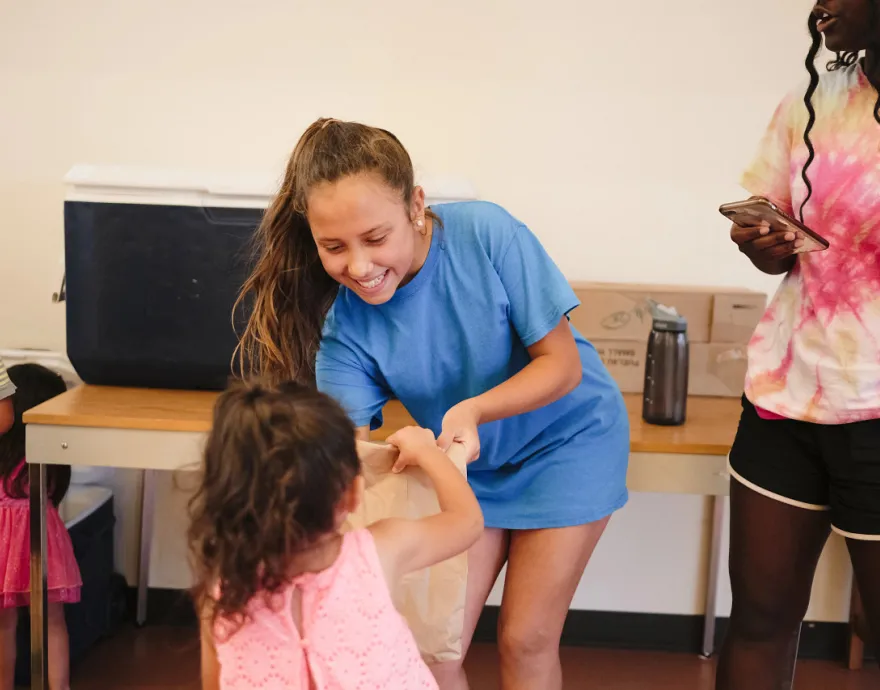 Kids At Their Best is a nonprofit, year-round youth leadership program based in Morgan County, Colorado with a mission to inspire, educate and empower rural young people to become successful adults.
Kids At Their Best will procure a food truck and hire local high school and college students to reach 600 families with 30 pounds of food each month, across areas of extreme poverty and limited access to food. These efforts build upon the youth leadership development and employment initiatives that are core to the mission of the organization.
Quality Care for Children has supported infants and young children for over 40 years.
Through this grant, they will facilitate the Farm to Early Care Learning Collaborative, partnering with childcare providers serving high-need children and farmers in a six-county area.
The collaborative includes mini-grants, assistance with local food procurement, nutrition training, cooking demonstrations, access to online resources, and ongoing opportunities for peer mentoring and training.
A ministry of the Archdiocese of Kansas City, Ka., Catholic Charities of Northeast Kansas offers a wide range of programs and services to 21 counties in the state.
Through this project, they will focus in Jackson County, studying the feasibility of summer meals and broadening nutrition education. They will also provide additional community touchpoints to help increase SNAP enrollment in rural communities.  
---
"Community members themselves can best identify and implement solutions that strike at the root causes of hunger," said Lambert. "As a national organization, we hope to support authentic community engagement, elevate the work and voices of community changemakers, and leverage insights gained from these grantees to encourage and inspire a growing network of rural anti-hunger advocates and champions."
Interested in learning more about the fight against rural hunger? Join the 2021 No Kid Hungry Rural Child Hunger Summit on March 23 and 24. The event will highlight the challenges driving child hunger in rural communities, share promising day-to-day solutions and policy changes, and celebrate community-based innovations that are feeding kids.
2nd photo in article credit to Delta Fresh Foods Initiative