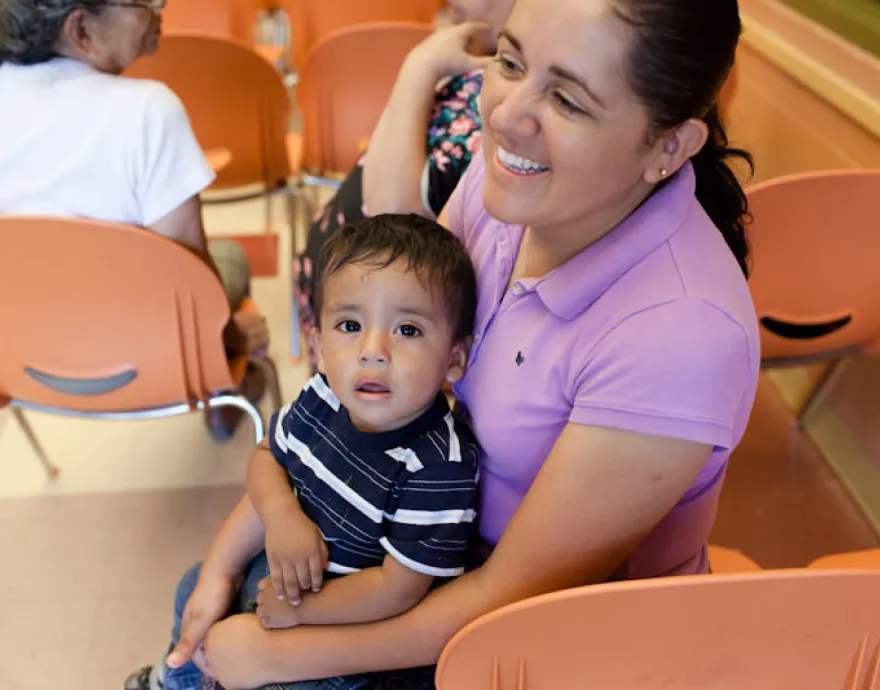 Though the rain has stopped over Houston and southeast Texas, the real work is just beginning. Tens of thousands of people – many of them children – have been displaced from their homes, left without food, clothing and shelter.
Share Our Strength, the organization that runs the No Kid Hungry campaign, will be donating $300,000 to relief efforts in Houston, helping provide emergency and recovery food, water and supply assistance to those affected by the storm.
In the immediate aftermath of the hurricane, we heard from our corporate partners, especially the restaurants that participate in Dine Out for No Kid Hungry, many of whose employees are homeless and stores are underwater. They wanted to help. This donation is a reflection of their support, and even though it's only a fraction is what is needed, we're grateful for the chance to do our part.
A portion of the donation, $50,000, will go directly to the Houston Food Bank, which we announced earlier this week. We have worked with the Houston Food Bank for 25 years; they are a caring and effective organization that provides over 83 million meals to 800,000 people in Texas each year.
They need your help as well. The Houston Food Bank is in dire need of funds to get food, water and supplies to local families. We urge everyone who supports No Kid Hungry to donate what you can to help make this critical work possible.
The people of Houston and southeast Texas are in our thoughts and prayers. No Kid Hungry is ready to do what we can to help them rebuild their lives and ensure that their children have enough to eat.
Our thanks to all of you for being part of this work.