Thank You for Your Generosity!
No Kid Hungry's success wouldn't be possible without the tireless heroes on the ground who are delivering healthy meals to children every day. And our work wouldn't be possible without the support of generous donors who ensure kids in your community and across the country get three meals a day, 365 days a year. 
Fueling Futures Through School and Community Meals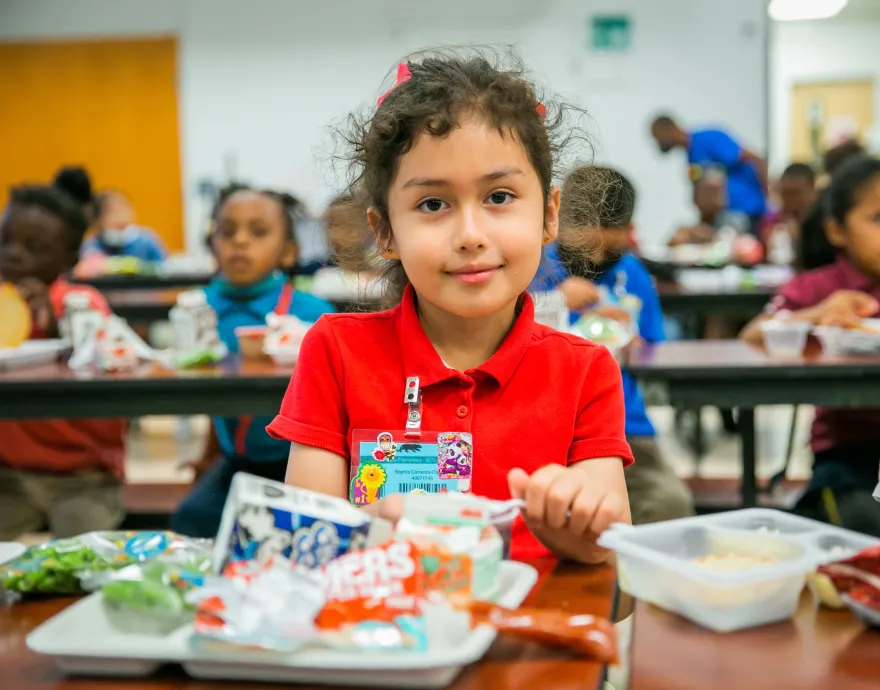 In 2022, generous supporters helped put meals on the table for millions of kids. Thanks to those donations, No Kid Hungry and our partners helped children in communities just like yours gain access to the essential meals they need to grow and thrive. 
From funding grants for breakfast in the classroom initiatives to securing the necessary equipment to make and deliver healthy meals to kids in every community, No Kid Hungry and our partners are there to make sure every child has a bright future. 
"We work with families that are facing eviction or living in hotels. Their food stamps aren't lasting through the entire month due to the inflation of food costs, so they're in desperate need of food for their children. With the help of the No Kid Hungry grant, we have been able to feed hundreds of children in Pasco County." 
 — Patti Templeton, Executive Director, One Community Now, Elfers, FL 
Since July 2020, nearly three quarters of No Kid Hungry grant funding has gone to organizations working primarily in communities of color, while nearly a third has reached rural areas, which has enabled our grantees to serve over 1.4 billion meals nationwide. Learn more about How Our Grant Funding Supports Communities.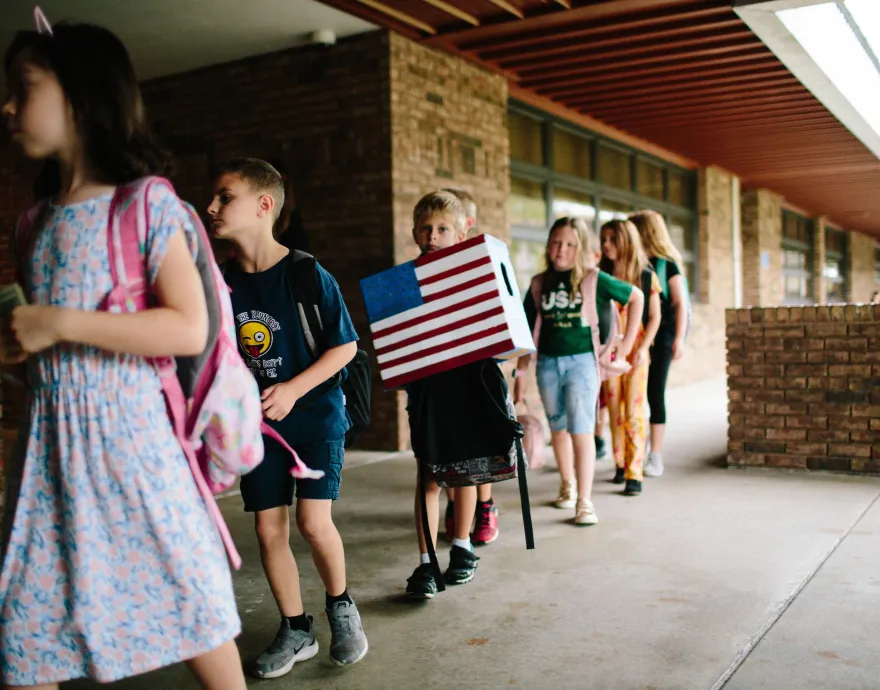 Advocating for Kids
We're not just in the classroom or school cafeteria. We are active in Washington, DC and in state capitals across the country working to change the foundational issues that cause childhood hunger. And we've had some big wins this year.    
Thanks to legislation signed by Governor Glenn Youngkin in Virginia, which includes $8.2 million in funding over the next two years so children who qualify for reduced-price school meals eat breakfast and lunch at no cost, nearly 64,500 more kids will be able to access free meals. And in California, more than 100 school districts and non-profit organizations across each region received funds that directly support daily programming, kitchen equipment, and food purchases so they can connect more kids with nutritious food throughout the year.
1 in 8 Children Still Faces Hunger
Here are a few examples of the initiatives we have planned this fiscal year (July 1, 2022 – June 30, 2023) that need your support. 
We're investing $620,000 in organizations that are focused on early childhood as part of an effort to decrease food insecurity among children under the age of five. These grants will serve more than 25 early childcare centers, healthcare providers and community organizations. These organizations work with an estimated 18,000 young children in 15 states and the District of Columbia.
We're launching an effort designed to help enroll more low-income families in the enhanced Child Tax Credit. This effort consists of local partnerships with more than 20 trusted organizations across 10 states, as well as national organizations with a 50-state reach. 
We're working with legislators on the federal, state and local level to introduce legislation that will get more meals to more kids and make lasting change to eliminate the issue of hunger in the U.S. for good. 
Thank you for making it possible for No Kid Hungry to help schools and community organizations continue feeding kids across America. We couldn't do it without you!