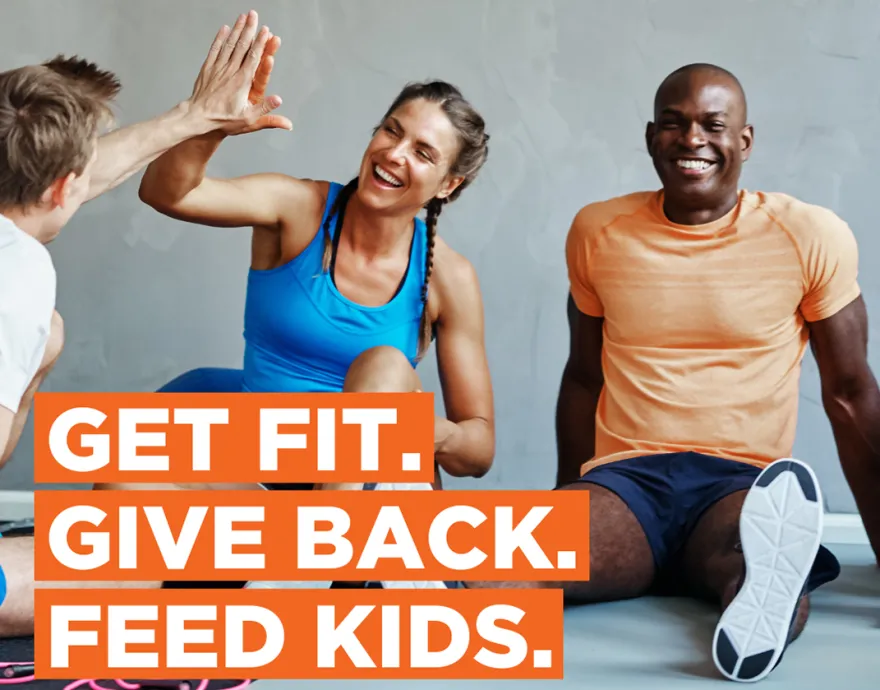 January is Get Fit for No Kid Hungry, a month-long fundraising challenge to support our mission to end childhood hunger by getting fit and giving back. Over 50 fitness, health and wellness experts and influencers are going live on their social media channels to help raise funds and awareness for No Kid Hungry. We're thrilled to share some highlights and a sneak peek of what's to come!
Over the past few weeks, we have enjoyed a wide range of live streamers showcasing their expertise on nutrition, baking, yoga, high-intensity interval training (HIIT) and barre, to name a few. More importantly, our Get Fit heroes and partners exhibited extreme compassion and drive to reach their fundraising goals - collectively raising over $30,000 to date. There's still so many more champions to come, and by the end of the month our goal is to raise $50,000. 
Be sure to check out our Get Fit Event Calendar here for the complete schedule of upcoming Get Fit live streams, including classes by:
Corey Calliet
Michelle Badillo
Rodney Yee and Colleen Saidman
Mariana Sánchez-Williams
Rodrigo Garduño
Katrina Scott
Simone De La Rue
Denise and Katie Austin
Part of the work of the No Kid Hungry campaign is raising the funds needed to help feed kids and support schools and community groups. Mobilizing the amazing people who work in fitness and wellness is our latest venture, and we're really excited to see how it pays off for kids.
Join us as we Get Fit, Give Back and Feed Kids!