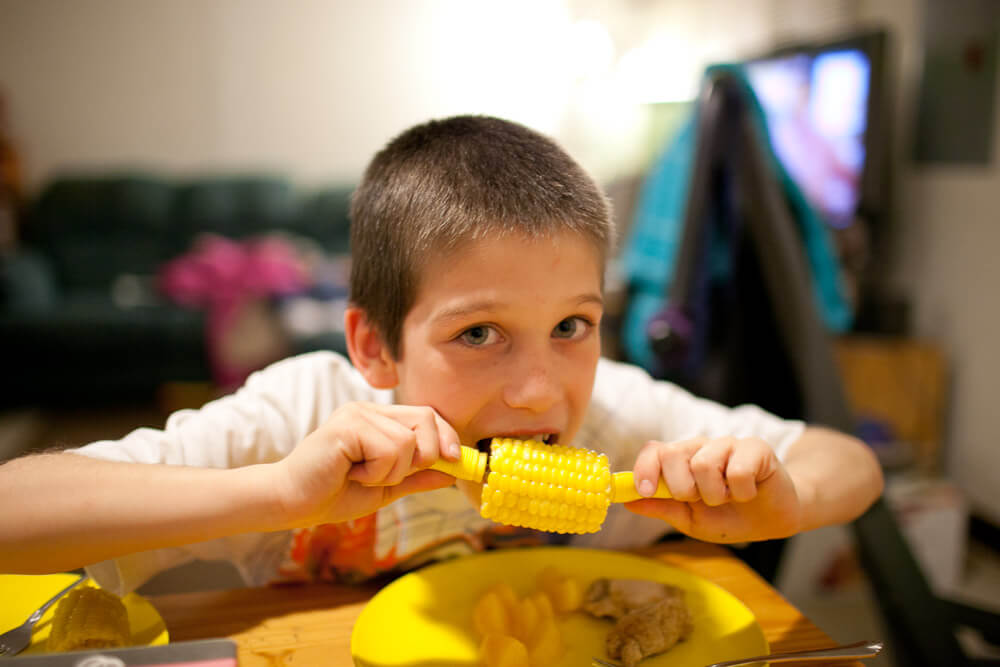 First the good news: Rates of childhood obesity have dropped in some communities in America, giving hope for progress against a serious public health issue. After years of interventions aimed at getting kids to eat better and move more, New York City and Philadelphia have announced small, but significant, decreases in obesity in schoolchildren.

Then, the not-so-good news: Rates of childhood obesity are still unacceptably high, affecting 17% of children aged 2 to 19 years, and any recent improvements are not evenly distributed among all racial and income groups. For example, in New York City, obesity rates declined to a greater degree in more affluent areas compared with high-poverty areas. Nationally, one in seven low-income preschoolers is obese, compared with one in eight children overall.
September is both National Childhood Obesity Awareness Month and Hunger Action Month. It's an interesting juxtaposition, because the relationship between child obesity and food insecurity is not a tidy one; some groups of food-insecure children experience higher rates of obesity while others do not. We're still not sure why.
Simply put, obesity occurs when more calories taken in than are used by the body for growth, activity, and other body processes. Poor diet and inadequate physical activity are obvious culprits in the development of obesity, and they are common in all socioeconomic strata of this country. But the picture is complicated when we attempt to understand the relationships between food insecurity, poverty, and obesity—genetics, race and ethnicity, household stress, insufficient sleep, hormone-disrupting chemicals in the environment, exposure to certain forms of advertising, lack of health care, lack of access to safe play areas, periods of food deprivation followed by overeating, lack of access to healthy, affordable food, even the neighborhoods kids live in—many factors may affect the development of obesity and especially impact low-income children.
Not to say that it's easy, but prevention of obesity is easier than its treatment, and experts suggest starting early in kid's lives while they are still forming their food preferences and developing their movement skills. It can be overwhelming to know where to start, but do we know this: good food matters. Families want and need access to fruits and vegetables, whole grains, and other healthy options in order to put obesity prevention guidelines into practice (they need to know how to choose, prepare, and budget for these foods as well). Well-regarded health policy institutions such as the Robert Wood Johnson Foundation, the Trust for America's Health, the Institute of Medicine, and the White House Task Force on Childhood Obesity identify preservation of federal nutrition benefits to eligible families and children as a critical piece of the child obesity prevention strategy in the US.
The No Kid Hungry campaign is making sure all kids have the healthy foods they need every day. It's an anti-hunger effort, but it's an obesity prevention strategy too.
Help us make sure that our kids grow up strong and healthy: