No Kid Hungry is a campaign of Share Our Strength, an organization working to end hunger and poverty.
Almost all of Share Our Strength's grants go to programs in the United States through No Kid Hungry. But the organization was originally founded in response to an international hunger crisis – the 1984 famine in Ethiopia – and we continue to help groups around the world feeding hungry kids during times of crisis or natural disaster.
Hunger in the United States and No Kid Hungry
No Kid Hungry is the only national campaign committed to ending childhood hunger in the U.S. From 2010 to the start of the coronavirus pandemic, through a combination of emergency grants, strategic assistance, advocacy and awareness, we helped reduce childhood hunger in our nation by one third.
But because of the pandemic, millions of families have lost their jobs and the ability to feed their kids, many of whom have also lost access to the school meals they rely on. Today, as many as 1 in 6 kids in the U.S. could be living with hunger.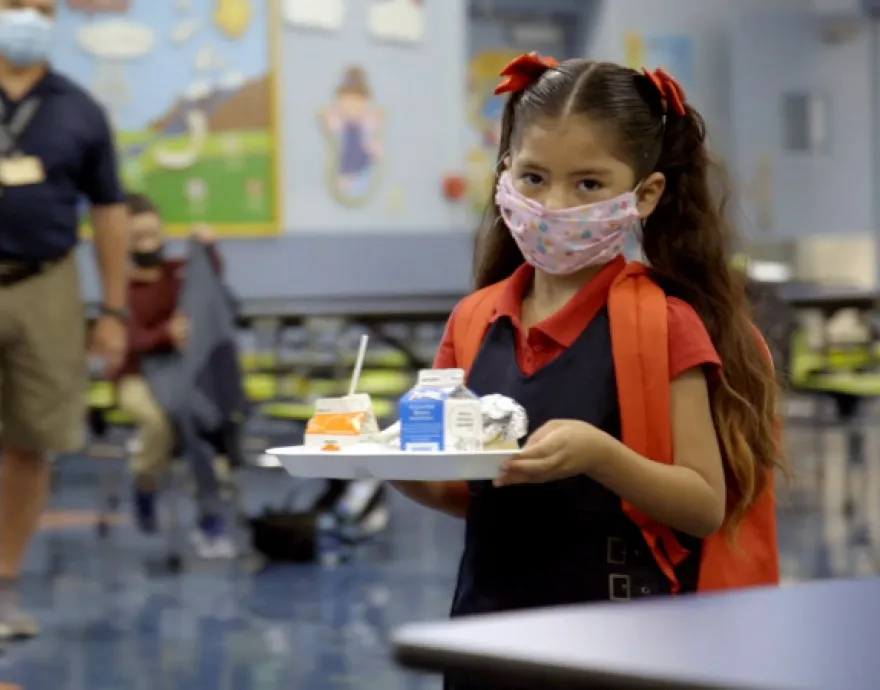 No Kid Hungry has a plan to make sure these children get the food they need, and we work closely with schools to achieve our goal.
"Childhood hunger remains the most solvable aspect of this terrible and tragic crisis," shared co-founder and executive chair of Share Our Strength, Billy Shore. "We have no shortage of food or of brave souls like the food service workers putting everything on the line to feed our kids. The least we can do is make sure they have what they need to get the job done."
The Pandemic's Toll on the World
Hunger during the pandemic is not limited to the U.S.
"We could be facing multiple famines of biblical proportions," warned David Beasley, head of the United Nations World Food Program, at the beginning of the coronavirus pandemic. 
Beasley stressed that the pandemic could create conditions of hunger that could kill more people than the virus itself. 
Stories from families across the world shed light on the challenges they face today.
According to the United Nations Office for the Coordination of Humanitarian Affairs, over 7 million people in South Sudan were at the edge of experiencing famine conditions in 2021. Indian media reported that tons of produce rotted in India while millions starved at the wake of the pandemic. The Washington Post reported that people in Colombia raised red flags as a sign to people in the community that they needed food for their children amidst strict lockdowns.
The UNICEF 2020 State of Food Security and Nutrition in the World estimates an increase of between 83 and 132 million undernourished people worldwide because of the pandemic.
Case Studies of School Meal Programs in Different Countries and Their Challenges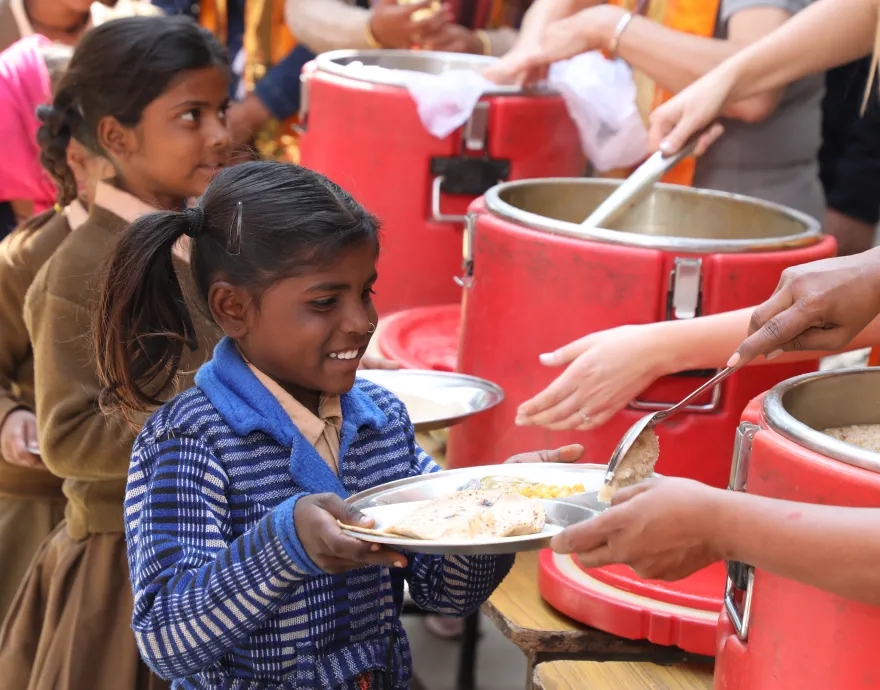 One of the ways the U.S. connects children to food is through school meals. No Kid Hungry, in times of crisis and not, has helped schools in the US connect kids to these meals, supporting breakfast, summer meals, grab-n-go sites and meal deliveries during the pandemic.
School meals are also important for other nations. These case studies show how different countries fed school children before the pandemic, revealing challenges even before the crisis.
India
In 1995, India launched the largest school meal program in the world, the Mid-Day Meal Scheme, aiming to provide funding and subsidizing grains to qualifying schools. The program feeds over 90 million primary school children in India and has a reach of 80% of its intended recipients.
The massive program has faced many challenges, such as delays in the delivery of grains, food safety concerns and irregularity of implementation in some states.
South Africa
South Africa divides its school in quintiles based on their finances. Their meal program serves a warm meal to children in the lowest three quintiles while promoting the creation of school gardens and promoting a healthy lifestyle.
Some schools lack the infrastructure to provide big enough meals to cover the nutritional needs of kids, and other kids may not be able to access the food because their schools don't qualify for the school meal program.
Peru
Qali Warma is Peru's school meal distribution program. It comes from the Quechua 'vigorous child' and provides universal coverage for shelf-stable breakfast baskets as well as lunch and fresh produce for some communities. The program successfully reaches most kids in pre-school and elementary schools leaving behind only wealthier children.
---
These case studies have allowed our parent organization, Share Our Strength, to stay true to its strategic approach of identifying the most effective programs, and finding ways to strengthen, expand and replicate them.
International Grants Provided by Share Our Strength
We know that school meals are a reliable, proven way to help children, so when we do step into help in other countries, our support goes to people who are working on similar programs in their communities.
An example of our successful work overseas is the school-meal expansion efforts in India led by the national organization Akshaya Patra Foundation.
"To see it in the ground and meet the children who are being impacted was truly inspiring," said Patrick Bradley, a No Kid Hungry staff member, about witnessing the work of Akshaya Patra in India. "We met an English teacher who told us that hungry children cannot learn."
He also shared that when travelling in the U.S. and interviewing people supported by No Kid Hungry, he encountered many teachers who would share just the same.
"Hunger," Bradley added, "knows no boundaries."
Additional relief efforts include support for Save the Children in Ethiopia and Somalia, where famine is a national crisis and more than half the country are at risk of hunger, World Central Kitchen in Haiti, and school meals programs in Syria, developed as a partnership between the World Food Program and the Syrian Ministry of Education.
Hunger in our Backyard and the World
At the No Kid Hungry campaign and Share Our Strength, we know what works, and we've made extraordinary progress for kids and families.
But because of the crisis, millions of children have become vulnerable. And this is happening in our backyard. Today 1 in 6 kids in the U.S. could be living with hunger even as we work to recover from the pandemic.
No Kid Hungry has a plan to feed them. Since the beginning of the crisis, we have sent tens of millions in emergency relief to thousands of schools and community organizations feeding kids. 
We're also advocating with elected officials for increased SNAP benefits and Pandemic EBT to support struggling families, as well as waivers for schools to more easily serve hungry children.
We're raising awareness and developing resources like the free meals finder to help families find the food they need for their kids.
Join us to continue supporting kids through this crisis and beyond.
Learn more about Share Our Strength's international grants.