This blog post is a tale of personal admiration. For me, the journey of celebrating the power of Latina women is more than just an observation or a moment. It's a tribute to the strongest women I know - my mother and my grandmother. 
It's a tribute to all Latinas who, like my mother and grandmother, are architects of history, bearers of traditions and trailblazers that shatter stereotypes every day. They represent a kaleidoscope of experiences and cultures– from Afrolatinas to immigrants and members of the LGBTQAI+ community– but they share a creative fierce spirit and love for community.
Latinas face unjust challenges in American society. According to Equal Pay Today, Latinas who work full time year-round earn only 54 cents for every dollar earned by white men. This means employers don't pay over five months of fair wages to Latinas every year. Latinas represent almost 10% of the US population, but they are underrepresented in leadership positions being only 1.6% of senior executives and 4.4% of managers (USA Today).
What is the cost for us as a society to not have Latinas at the decision table? What is the cost of not valuing their work?
Today and this month, we celebrate the contributions of Latinas to the work of the No Kid Hungry campaign - feeding our children. Below you will find the stories of staff, champions and program partners. Without them, we couldn't make No Kid Hungry a reality.
Chef Lorena: Using Her Success to Help Kids
An immigrant from Venezuela, Chef Lorena Garcia has become a culinary powerhouse. Maintaining a deep connection to Latino culinary traditions while innovating in modern cuisine, Chef Lorena has opened several award-winning restaurants– including Chica, the first and only Latina owned restaurant in the Las Vegas strip, and been featured in culinary competitions like Top Chef Masters.
Even with her busy schedule, Chef Lorena has been incredibly generous using her platform in support of the No Kid Hungry campaign. She has participated in several media outreach events to promote summer meals for kids. Summer is the hungriest time of the year for kids, so raising awareness about the availability of these meals is critical, and Chef Lorena has gone above and beyond engaging both Spanish and English speakers in social media and news outlets. 
The No Kid Hungry Team in Texas: Breakfast for 70,000 More Kids
Stacie Sanchez-Hare, Mia Medina, Teresa Contreras-O'Reilly and Cruselva Peña are four Latina women with diverse experiences who make up the No Kid Hungry team in Texas. Contreras O'Reilly identifies as Afro-Latina, Caribbean and Mexican American while the rest of the team identifies as Mexican American.
This team achieved a groundbreaking victory during the 2023 Texas legislative session, ensuring that all Texas students signed up for reduced price meals receive free breakfast for free over the next 2 years. That's 70,000 more kids eating for free.
Equipped with a unique understanding of Texas communities - many of which are majority Latino - the No Kid Hungry team understands the needs and priorities of the communities they support and belong to. They knew the burden on families that have to pay for reduced price meals, so they engaged key state representatives, shared the stories of these families and achieved an unprecedented victory in Texas.
Dalla Emerson: Bringing Love and Happiness to Kids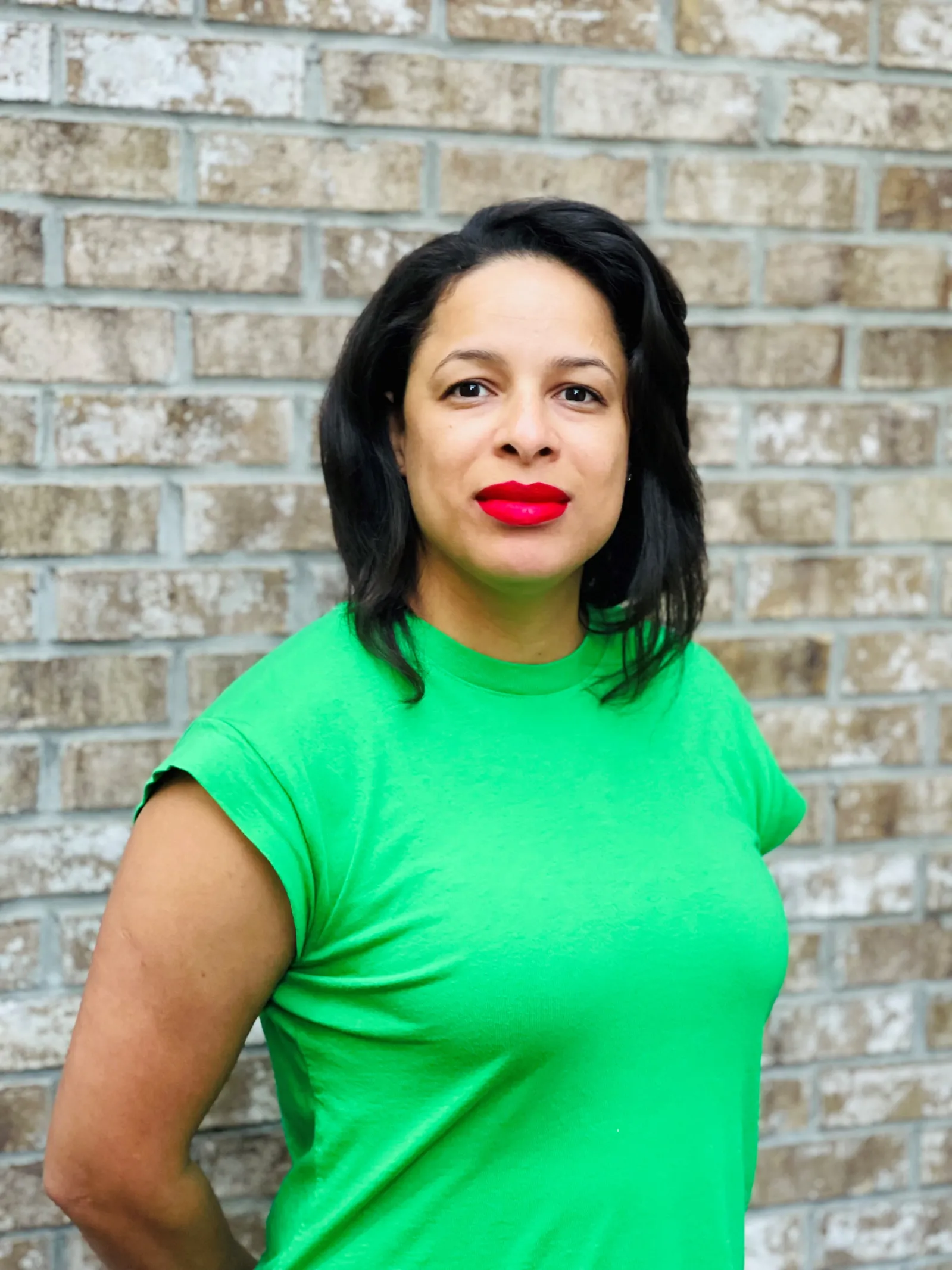 Dalla Emerson is the food service director at Bowling Green Independent Schools in Kentucky, a diverse district with over 54 languages spoken by students. Emerson was born in Brazil, and for her the food program goes beyond merely providing meals. As a Latina immigrant, she recognizes the impact of exposing children to diverse culinary experiences. Emerson fosters a sense of belonging, curiosity and acceptance. Her kitchen features classic American favorites like burgers, as well as dishes that mirror the schools' population. 
"Food is a basic need, but it's also how we share love because we're not asking anything of them," shared Emerson. "We're not asking them [to do school work]. We just want them to eat and be happy."
Mireya Gomez Contreras and Esperanza Community Farms
Esperanza Community Farms is a beacon of local food sovereignty in the Pajaro Valley of California. They created a student-led Farm to Cafeteria program in response to students' interest in having access to locally sourced food in their school meals. The program served over 400 salads to summer school students in 2022.
Mireya Gomez Contreras co-leads Esperanza Farms and credits the success of their project to building relationships with the community and creating a sense of ownership and belonging. 
"One of our operating principles is about accepting that the people closest to the problem know the solution," explained Gomez Contreras.
Her work at Esperanza Community Farms is personal. Gomez Contreras is the daughter of immigrant farm workers from Mexico. Working alongside her parents, she learned the value of hard work, the challenges faced by agricultural workers and their families and the power dynamics between them and landowners. These experiences motivated her to join the Brown Berets, a Chicano civil rights organization, and to dedicate her career to social justice and equity in her community.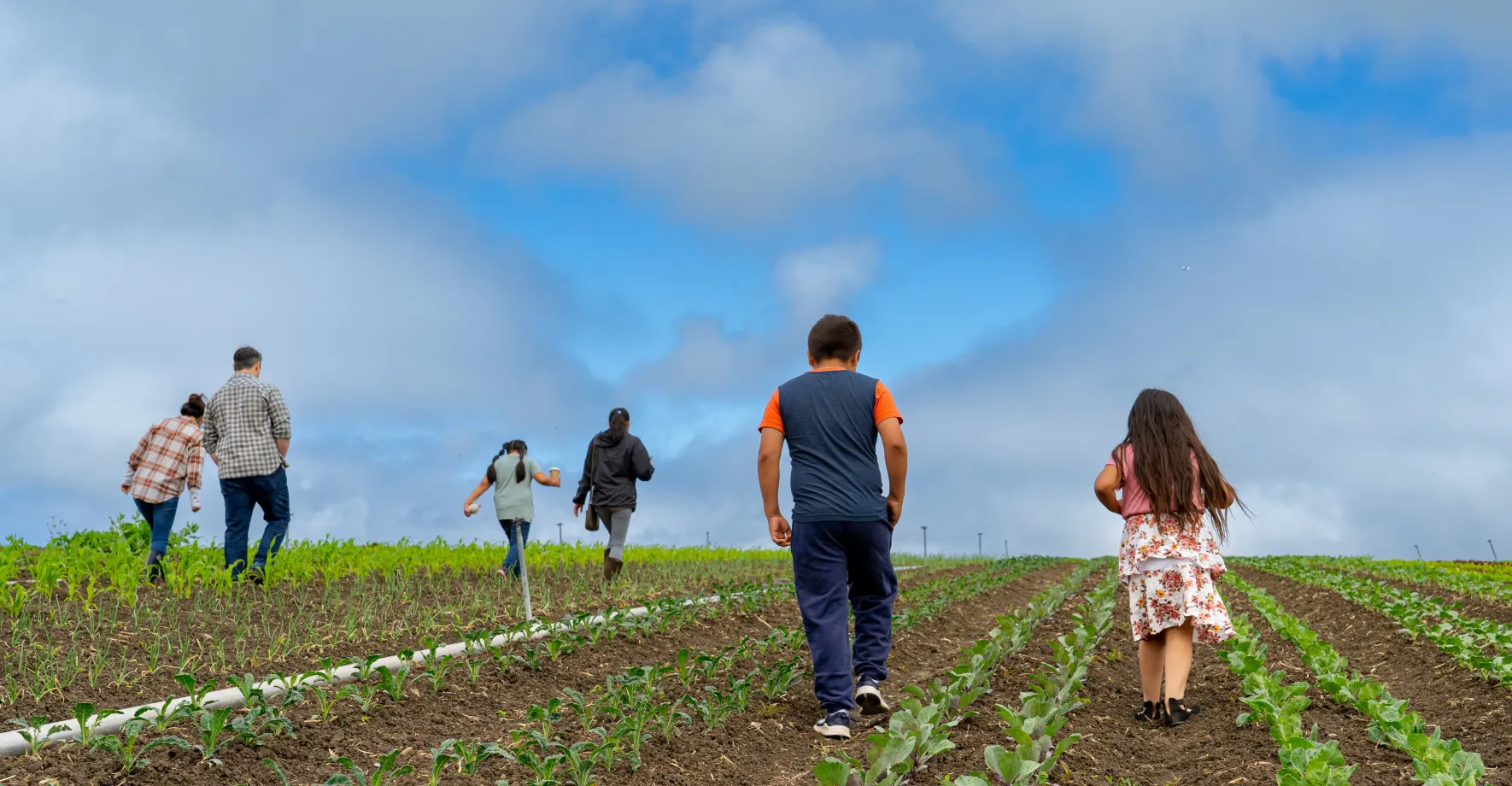 ---
This month we celebrate the contribution of Latinas to our No Kid Hungry campaign - and to every aspect of society. We cannot end childhood hunger without Latinas. They are already in the frontlines serving meals to kids every day. 
Their voices, determination and unstoppable spirits are also essential at the leadership table. The stories from individuals like Chef Lorena Garcia, the No Kid Hungry team in Texas, Dalla Emerson and Mireya Gomez Contreras exemplify how Latinas are driving change in communities all over the country. From championing summer meals and breakfast to instilling a sense of belonging through nourishing meals, these women embody what No Kid Hungry is all about. We need more of them at the table.