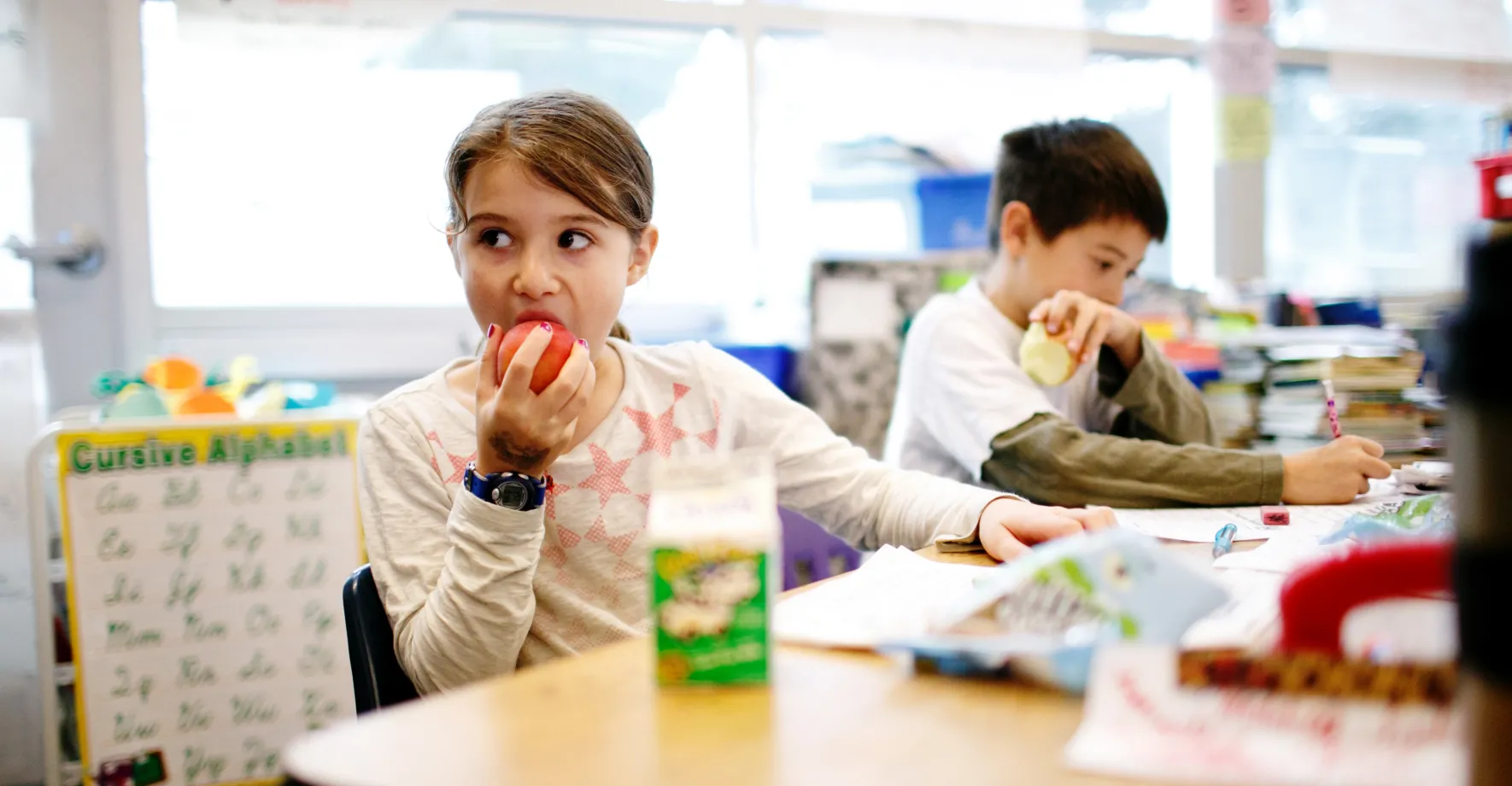 Right now, the Senate is making critical decisions about policies that help feed hungry kids through budget reconciliation legislation called the Build Back Better Act. 
What is the Build Back Better Act?
The Build Back Better Act includes three critical provisions that would create bold, transformational change for children facing hunger and poverty in our nation. 
This is a once in a generation opportunity to invest in kids, and while there is much debate on Capitol Hill over the price tag of this bill, there are three equally important numbers the Senate must consider: 
9 million more kids in need could access free school meals.

The Build Back Better Act strengthens a program called the Community Eligibility Provision, or CEP, which would help more than 26,000 new schools to provide free school meals to 9 million more kids. CEP helps schools reach more kids with the healthy meals they need with less red tape so they can focus on learning and not their empty stomachs. 
 
A program that helps families buy nutritious food in the summer could be expanded from just five states to all 50. 

The Build Back Better Act would expand the Summer Electronic Benefits Transfer program, or Summer EBT, from just five states to all 50. Summer EBT helps get more food to kids in need when schools are out of session by providing parents and caregivers an additional benefit to buy groceries in the summer months. It's currently only a pilot project within select counties in five states as well as the Chickasaw and Cherokee Nations and the Inter Tribal Council of Arizona. Making Summer EBT available nationwide could help nearly 30 million kids get the nutrition they need when schools are closed.
 
Child Poverty could be cut by 40%. 

The Build Back Better Act could extend the expanded Child Tax Credit beyond this year, which could cut child poverty by more than 40%. The expanded Child Tax Credit is providing more families than ever before a monthly refund to help pay for necessities like food for the fridge, rent, diapers and utilities. But, if Congress doesn't extend this program past this year, 27 million kids will lose out on receiving the full benefit. 

Opportunities to do this much for so many kids at one time are very rare. We have to seize this opportunity and not let it fade away. Millions of kids need Congress to pass the Build Back Better Act now and they're counting on us. Please urge your lawmakers to support and pass the Build Back Better Act.
Learn More: