It's sometimes hard to imagine that, very close to your home or the places you go on vacation, there could be children living with hunger. My experience in San Antonio, Texas helped me see how close this reality can be.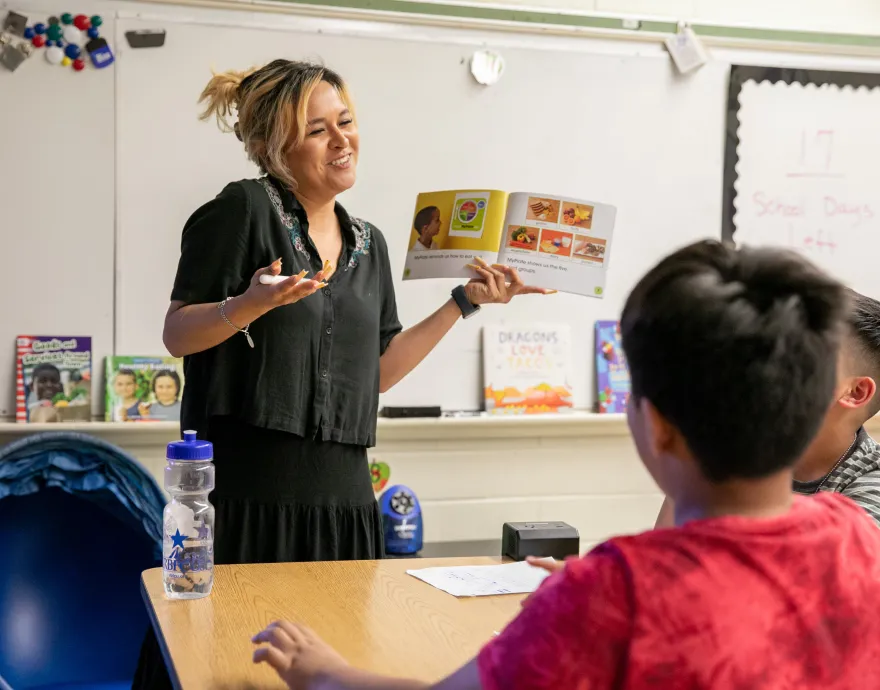 San Antonio is a historical and touristic city with a bustling riverwalk, filled with restaurants, boat tours and festivals. But not far from this area, I visited a school where many of the teachers knew that families are struggling putting food on the table. Even though we may not see it clearly, hunger is a reality for millions of kids all over the United States.
And summer - a time that we relate to fun, BBQs and swimming pools - is often the time where more kids experience hunger. Many of the meals that kids receive at school disappear and, with the persistent rising prices of food, this summer is expected to be very challenging to families.
In my role at the No Kid Hungry campaign, I get to travel across the country and hear the stories of families experiencing these challenges. They are hard-working people that sometimes work up to three jobs to take care of their kids. I also hear the stories of heroes who are in the frontlines ensuring kids get the meals they need to thrive.
I visited San Antonio in early May only a few weeks before the beginning of summer vacation. Ms. Vanessa Ibarra, a 3rd grade teacher, has created a classroom in which everybody feels welcome and loved. The theme of the classroom is Disney villains, with a poster of Ursula, Maleficent and the Queen of Hearts on the door. You feel the joy of students learning as you walk in.
Her whiteboard has a countdown of the days that are left in the school year. The kids have been working hard and many of them look forward to that summer vacation. But for many kids, this countdown is a scary reminder that school, along with the three meals they receive there (San Antonio offers a supper program), is about to end for the year.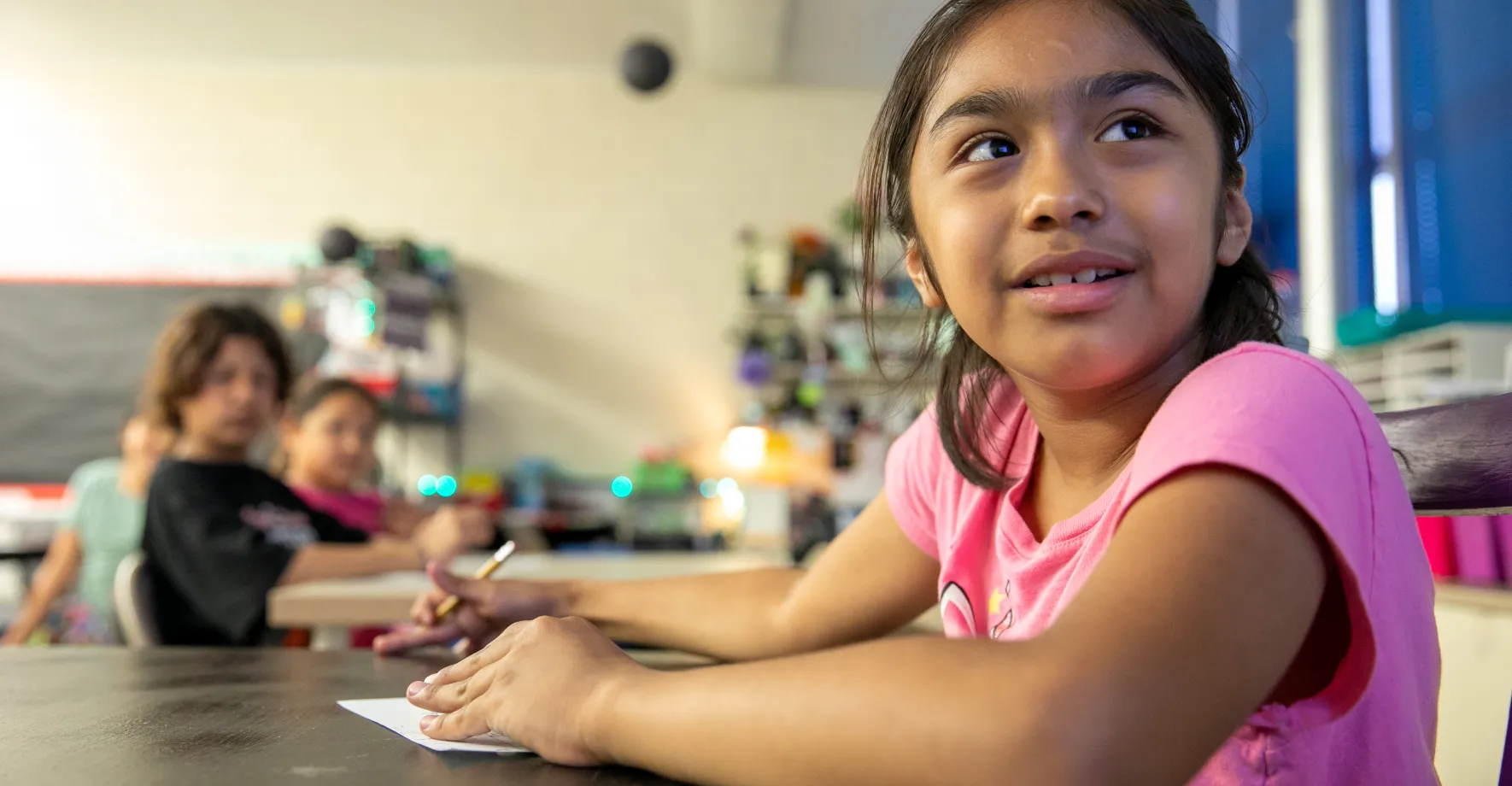 "I have one student who cried at the end of the year knowing that our days were becoming shorter," shared Ms. Ibarra. "It turned out that he lived with grandma and grandpa, and they have to work. So, he's worried about having to stay home with his younger brother and sister and having to kind of take care of them and not knowing, well, 'my grandma works late sometimes, so sometimes we eat dinner late and sometimes we don't eat dinner at all.'"
Ms. Ibarra feels heartbroken knowing that this is a reality the students that she loves so much have to face. "It makes me feel as if I need to do more, but sometimes the teacher, you know, you can only do so much," she shared.
Luckily for students in San Antonio, the district provides summer meals to support them during these weeks when regular school is not in session. With your support and donations, we have provided important technical assistance and equipment to schools across the country to provide meals during the summer months.
Ms. Ibarra encouraged families to take advantage of the summer programs.
"I, myself as a teacher and a mother have benefited from those programs," added Ms. Ibarra. "It's free for everybody. It's ensuring that students aren't hungry and it's helping parents. Now they have one less financial worry that they have to worry about and now have that little extra money to maybe spend on bills they need to pay."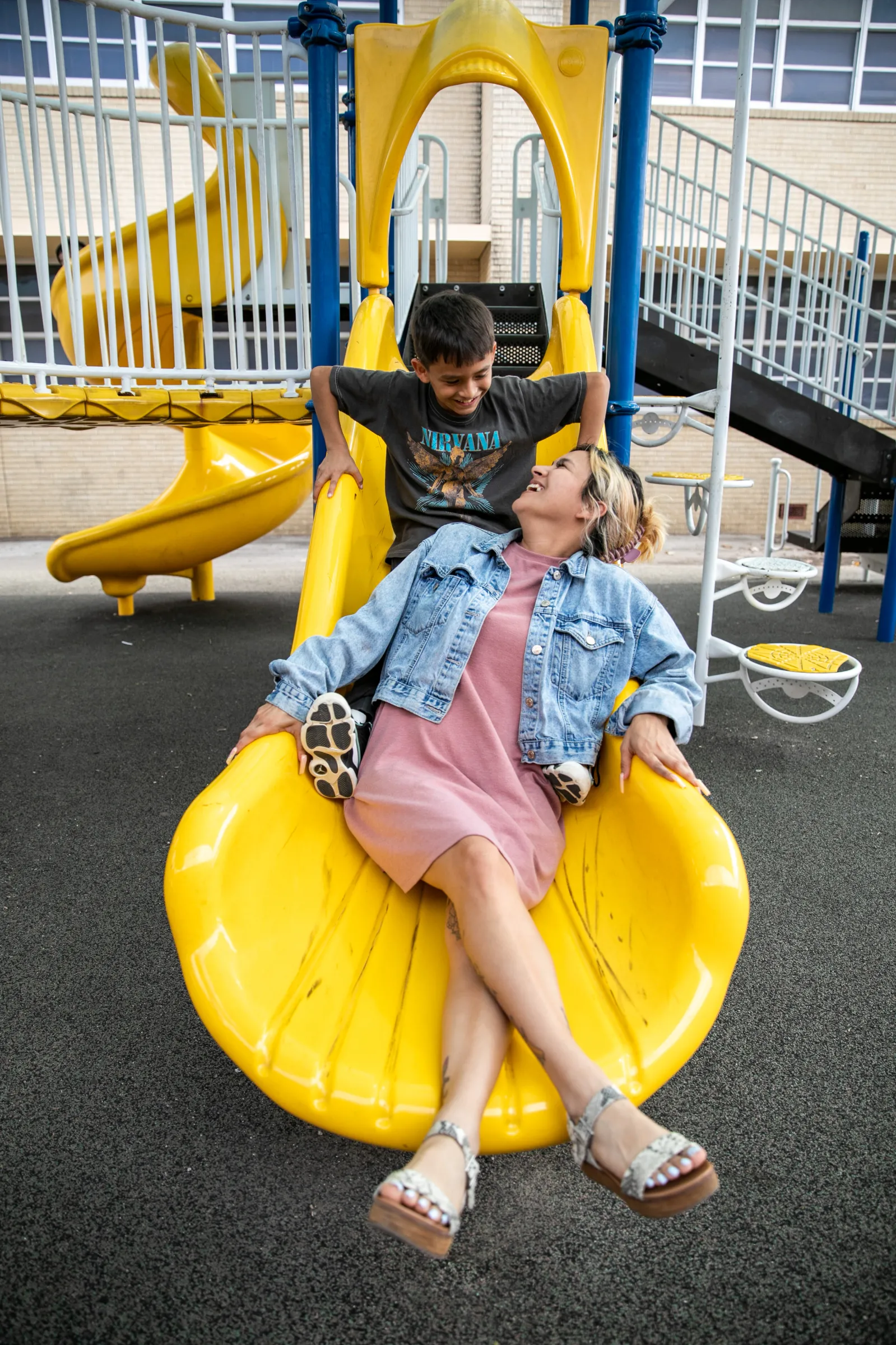 Still summer continues to be a challenging time for families. There are many barriers that may keep them from receiving the help they need, and many times they don't know about the programs that are available for them.
We need your support at this crucial moment.
Ways You Can Help:
Donate: 1 dollar can provide up to 10 meals for kids in need. Your support will help us fund summer meal programs all over the country and help us advocate for policies that will help kids get the meals they need.
Spread the word: No Kid Hungry has created a free meal finder map and a text line where families can text the word "FOOD" or "COMIDA" to 304-304 to find free meals near them. The meals are available for all kids 18 and under. No questions asked and the more people participate, the stronger the programs become. The texting service is also now available on WhatsApp.
Speak up for kids: 1 in 8 kids in the United States is affected by hunger. Tell your lawmaker to protect SNAP and other federal nutrition programs that feed kids.