Chef Reggie has the best job in the world.
"I am a product of Fulton County schools," he shared, proud of his role as district chef.  "I went through elementary, middle, high school, and I graduated and went to college in Atlanta. It's a full circle." 
For him, there aren't two days that look the same.
One day, he may be dressed as a watermelon or Spiderman promoting the fruit of the month; the next day, he may be introducing highschoolers to a new meal that represents the diverse ethnicities of kids that go to school in Fulton County. He knows these experiences matter and dreams of how far his students will go.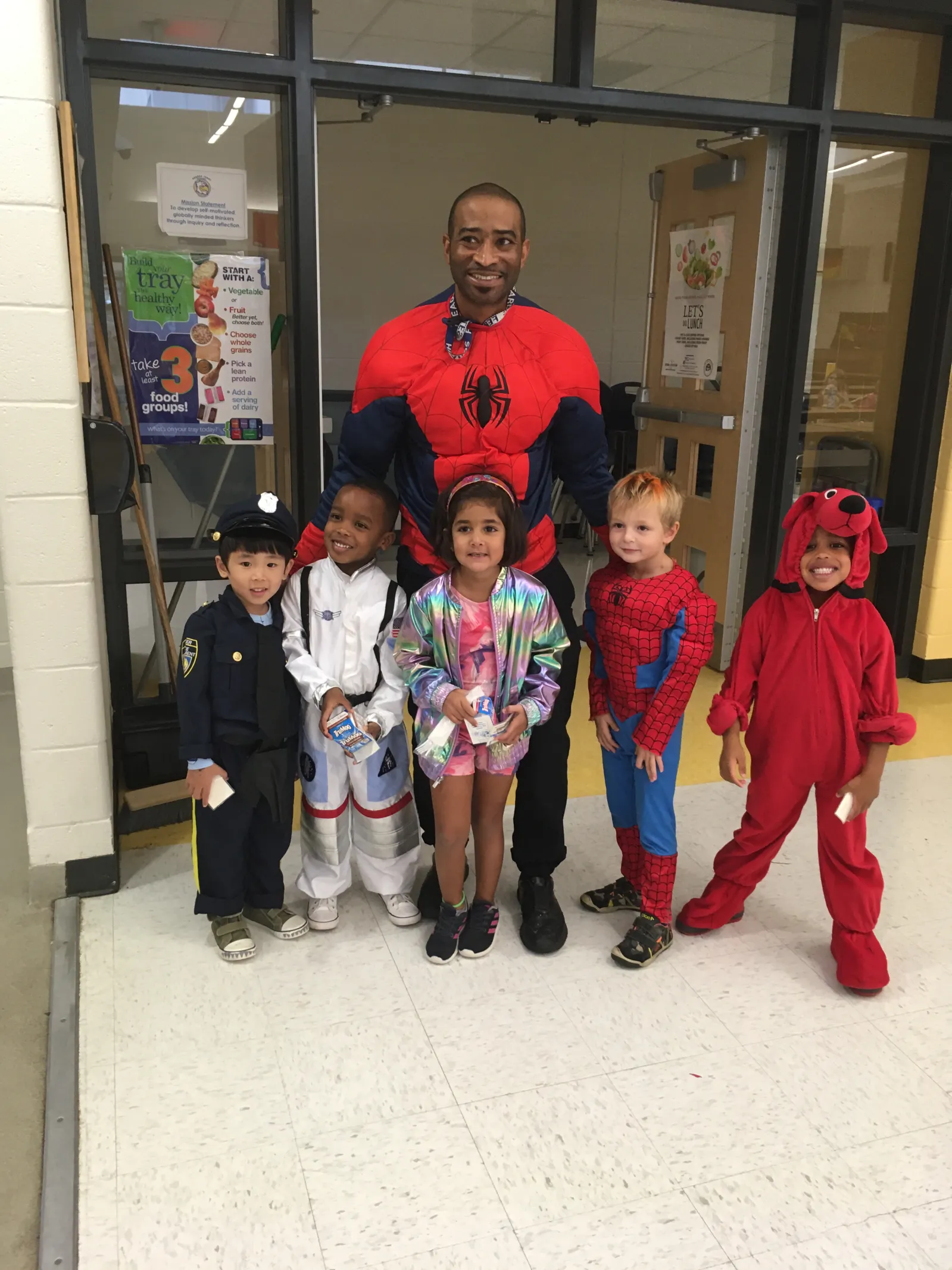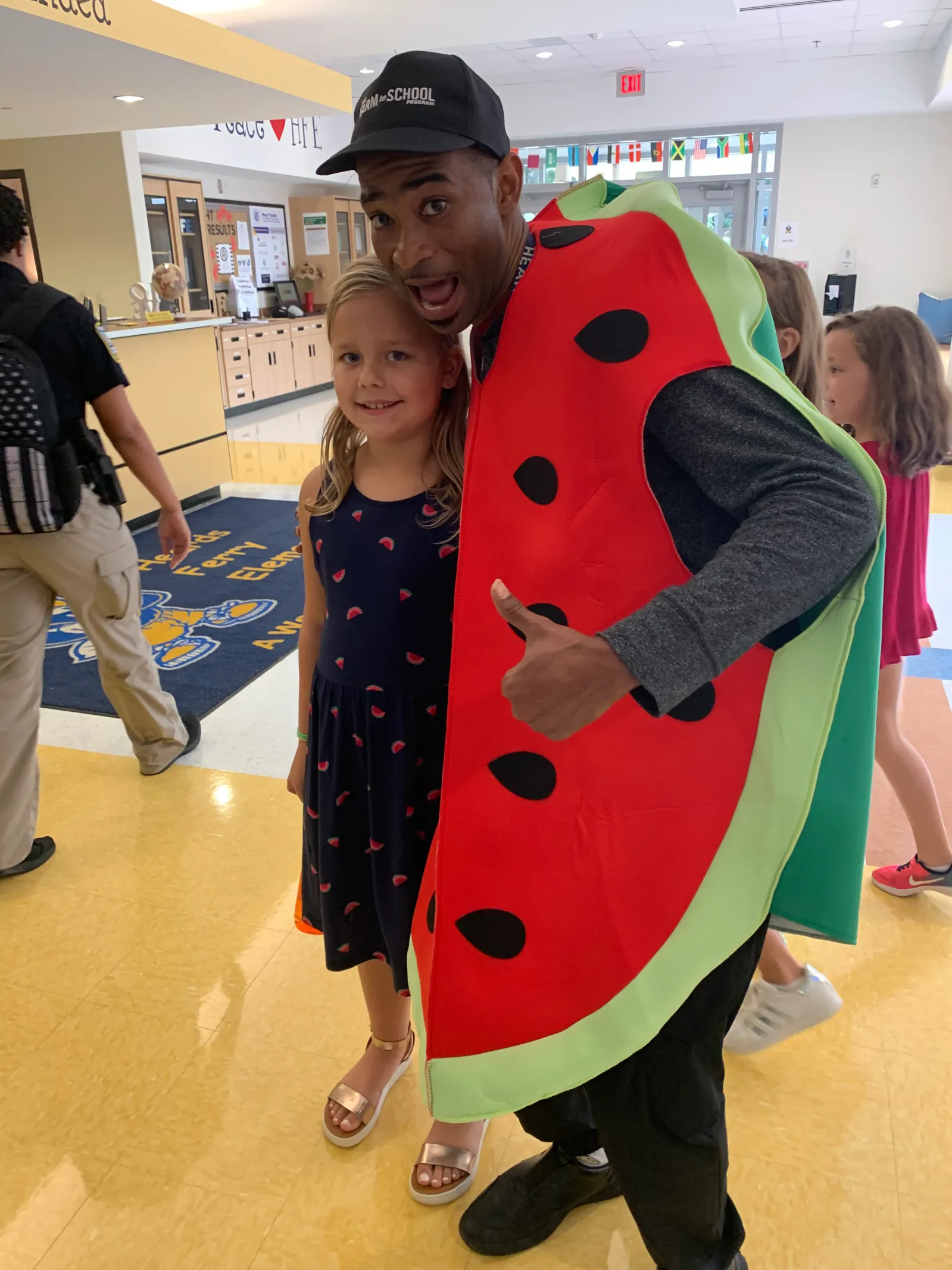 "I want them to go to different parts of Asia," he shares. "I want them to visit the Caribbean."
But Chef Reggie is not the only one who says he has the best job in the world. Denielle Saitta, serves as project manager of communications for the district's school nutrition. She is able to witness the incredible work of the nutrition staff and to experience the pouring gratitude of families in social media. 
"We've got an amazing team," she says. "Central office is stellar. Our managers and food service workers, they are the kings and queens of my heart for everything they have done." 
Like many districts across the nation, the last two years have been extremely challenging, with ever changing restrictions, the risk and fear of the pandemic and the ongoing difficulties with supply chain disruptions and staffing. But through thick and thin, they have been there to serve meals to kids.
Chef Reggie and Denielle Saitta have witnessed families going through challenging moments. 
Chef Reggie remembers a child who lost his parents to the opioid epidemic and had to go live with his grandparents who were already tight for money.
"That child is definitely hungry in the morning," he shared. "That's why I stayed in the county. Because I grew up in certain situations where I had friends and neighbors and all those types of things happening. To be able to use my skills to provide nutritious meals, but also getting something they're interested in and they like… that's a plus for me. That makes me feel happy."
Chef Reggie also remembers three girls who experienced homelessness, or a mom fostering five kids and her immense gratitude for the support during the school closures. The stories go on and on.
For Saitta, the challenges of families are just a reason to keep going.
"'Sad' I don't know is the correct word," she explained. "Because anytime those situations occurred, we took it to our team like, 'Okay, this is what we're kind of consistently getting. How can we correct this?' It almost empowered us to do more." 
Every day, Fulton County Schools provides meals for students in 97 schools. They receive hot breakfast, lunch and snacks. The district has also delivered meals during pandemic-related school closures, holiday breaks and summer. With the support of No Kid Hungry, they were able to purchase important equipment, supplement their staffing and communicate better with families about school meals.
But with your support, you have also given them the chance to hang out with Chef Reggie.
Every year, he invites kids to enter the school garden. With their tiny hands, they dig the soil and plant seeds that will become their meals in the future. Chef Reggie knows that all kids have the potential to grow and provide for their community like those tiny seeds, but only if they have the fuel to do it.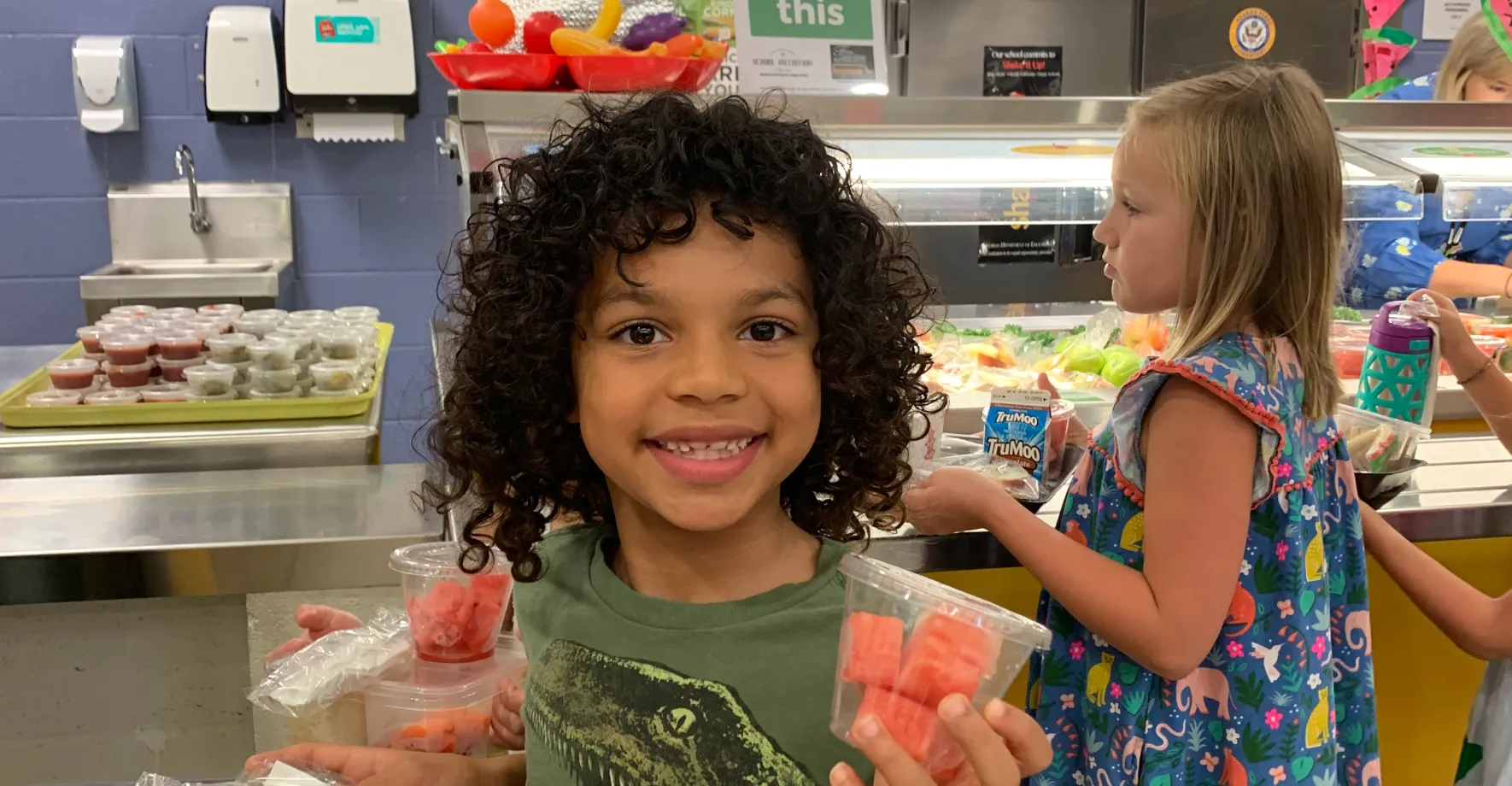 "Join me for lunch. Please, join me…you will see how much the kids love it" said Chef Reggie, inviting people to support the fight against childhood hunger. "When you donate to No Kid Hungry, you're donating to the future. You're really putting a stamp on the future and making sure that they have the tools that they need to be successful. It's just bigger than school lunch and breakfast. It's the tools that the kids and the people gain from what we receive. And I think that's a beautiful thing. And, hey, nobody wants to see a kid go hungry."