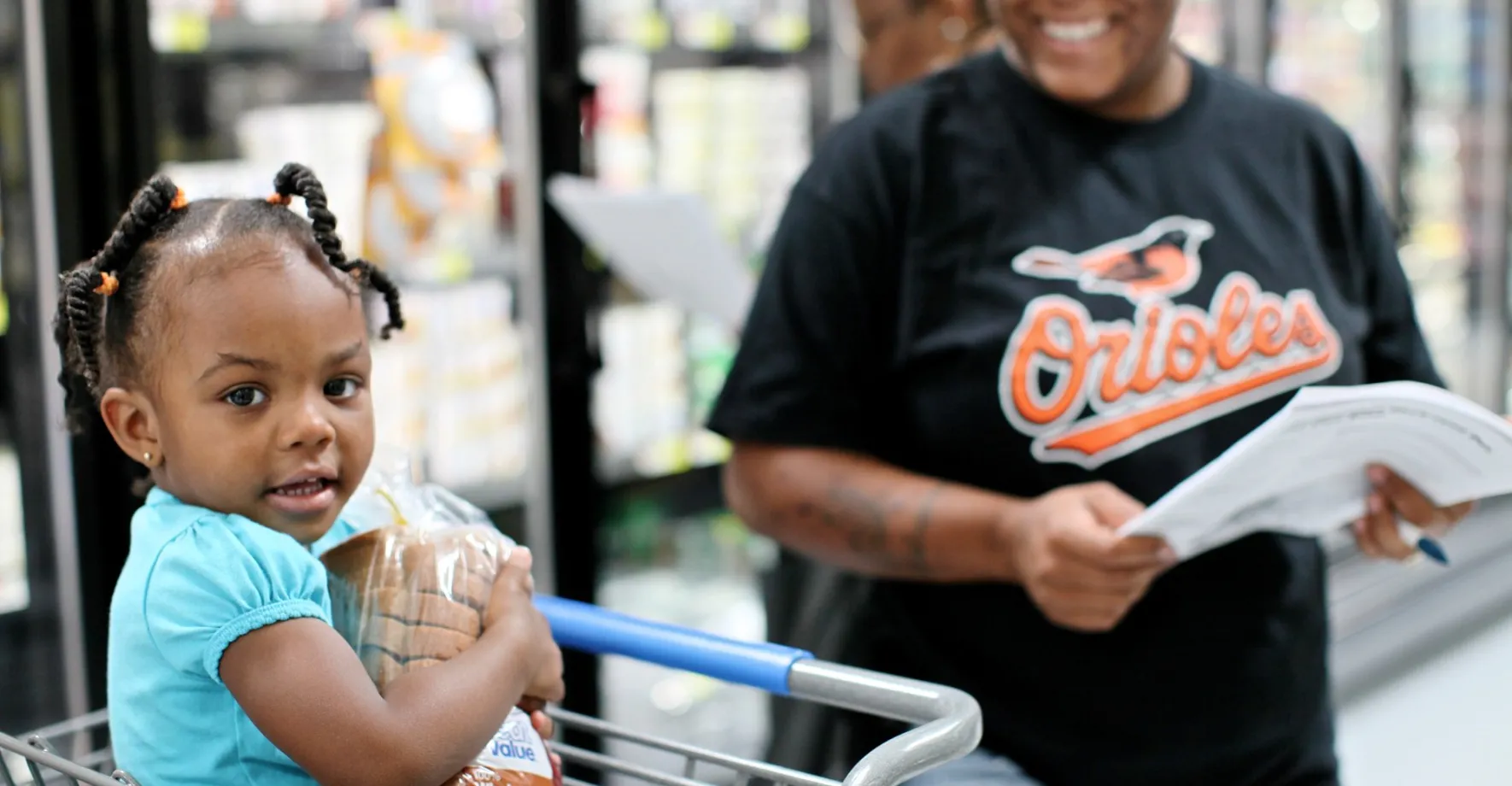 Over the weekend, millions of Americans who receive SNAP benefits saw more money loaded on their electronic benefit transfer (EBT) card. The money, which was loaded on or before Jan. 20, is an early disbursement of February benefits due to the ongoing government shutdown. SNAP recipients are cautioned to stretch their budgets through February, as future benefits and the next disbursement date are in limbo.
This is affecting most SNAP recipients in the U.S. Here's a snapshot of how some Americans are impacted in states across the country and what agencies, grocers and SNAP beneficiaries themselves are saying.
In Pennsylvania: February SNAP benefits coming early, next disbursement date remains unknown
1.8 million Pennsylvanians receive SNAP benefits. The early release of February funds means grocery stores are planning to overstock during the next few weeks in anticipation of the number of people using their benefits early.
"At Sayford Supermarket, manager Robert Lipscom said about 40 percent of his customers pay with [SNAP]. 'I'd say buy the things that are necessary and leave the things that aren't necessary,' he explains. Plan for the basics, meats, bread, milk and eggs. Then look at items that will last you, like potatoes, large bags of rice and in season fruits and vegetables."
In Texas: Food benefits arriving early; East Texas food pantries preparing to supplement recipients
3.5 million Texans receive SNAP benefits and will see their February dollars automatically loaded onto their Lone Star Card by January 20.
"For 80-year-old Bernita Agnew, Social Security income is limited, and food benefit dollars don't go far, even without a government shutdown. When asked how much in SNAP, she replied, '$16.' 'It's hard to do,' says Agnew, 'It's going to be hard to do.'"
In Maine: Mainers to get SNAP early so shutdown won't leave them without February benefits
180,000 Maine families, including thousands of children, seniors and veterans, receive SNAP benefits.
"Tifani Pedro says SNAP benefits are essential for her. As a diabetic, she has an extremely strict diet she must follow, and food pantries often don't have much food she can eat. 'If I don't have SNAP, I'm pretty much toast," says Pedro, who receives $190 per month in SNAP benefits. "I just don't know what I would do.'"
In California: Shutdown prompts early release of CalFresh benefits
The largest nutrition assistance program in the U.S., CalFresh – the state's version of SNAP, is issuing early February benefits to millions of Californians. About 4 million Californians – half of them children – are enrolled in the SNAP program.
"We have a window of opportunity to ensure children and families across our state have the nutrition assistance they need for the month of February," says Pat Leary, CA Dept. of Social Services' acting director. "We are asking everyone receiving CalFresh to please be aware that although benefits are being issued early, they should plan ahead to ensure these benefits last through the month of February."
In Montana: State issuing SNAP payments early due to shutdown
117,000 Montanans receive SNAP benefits every month and thousands are receiving their February benefits early due to the ongoing shutdown.
"The question on everybody's mind is what will happen next or how long will this go," says Jamie Palagi, administrator for the human and community services division of the Dept. of Public Health & Human Services. "We certainly want to make sure Montanans are OK and able to meet basic needs during this difficult time."
The early disbursement of February benefits is a result of a workaround by the Administration to provide nearly 40 million SNAP recipients with benefits next month despite the ongoing government shutdown. It marks the first time the federal government has issued a single payout of this size and scale.
Nonprofits, service providers and retailers across the country are working hard to make sure SNAP recipients have all of the information they need about this early disbursement of benefits so that they can maximize and stretch their budgets as the shutdown drags on.