All last week, instead of her elementary school classroom, Jessica Vandall has been on a bus, delivering food to children in the small West Virginia town where she lives and teaches.
Jessica, along with 20,000 other teachers in West Virginia, is on strike for better pay and benefits; students there have been out of school for eight days. Despite this, the teachers are doing everything in their power to make sure none of their kids go hungry.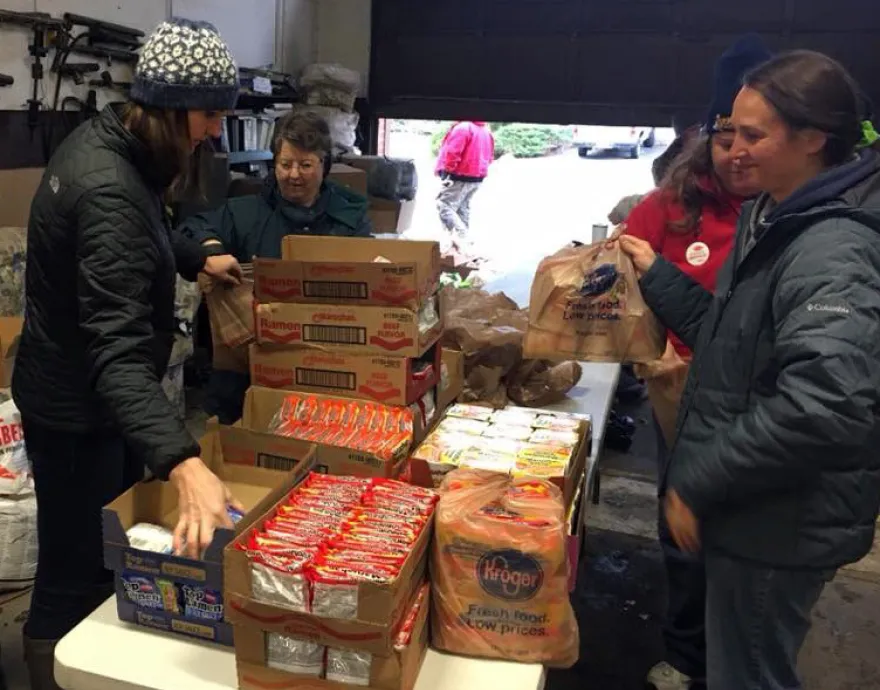 "We care about all these kids," Jessica said. "I have a lot of students who are struggling to meet their basic needs at home. They're our first priority."
More than 1 in 5 kids in West Virginia face hunger, and many of them rely on the free or reduced-price meals they get at school - including programs that No Kid Hungry supports, like school breakfast. To fill that gap, the teachers have been delivering food to their students. 
The food is donated by members of the community, as well as other teachers. One teacher rounded up a trailer worth of donated food for the delivery bus. "A lot of local restaurants have offered free lunches to students," Jessica said. "And many churches are opening up their doors for the majority of the day and offering food, snacks and activities."
Though the strike has entered its second week, Jessica said that spirits on the picket line remain high, and the community supports its teachers. "Our parents are out here with us," she said. "A lot of our kids are out here with us."
At No Kid Hungry, we know that childhood hunger is a problem we can solve, but only if all of us put kids first. The teachers in West Virginia are setting an example. You can do the same.
"It's really hard to teach kids if they're basic needs aren't met," said Jessica. "If kids are hungry, they're not going to learn."