This Hispanic Heritage Month, we are celebrating our community's love for family that drives our desire to give back. This week, Franco Cruz, senior program manager for No Kid Hungry in Texas, shares a story of how, through language, he helps kids connect to healthy meals in Texas and across the nation.
At eight years old I was paying bills at the grocery store, scheduling doctor's appointments over the phone, reviewing apartment lease agreements and filling out my own school registration forms; with my Spanish-speaking mom by my side of course.
And I also was there on the phone with my mom helping us get the assistance we needed to make it.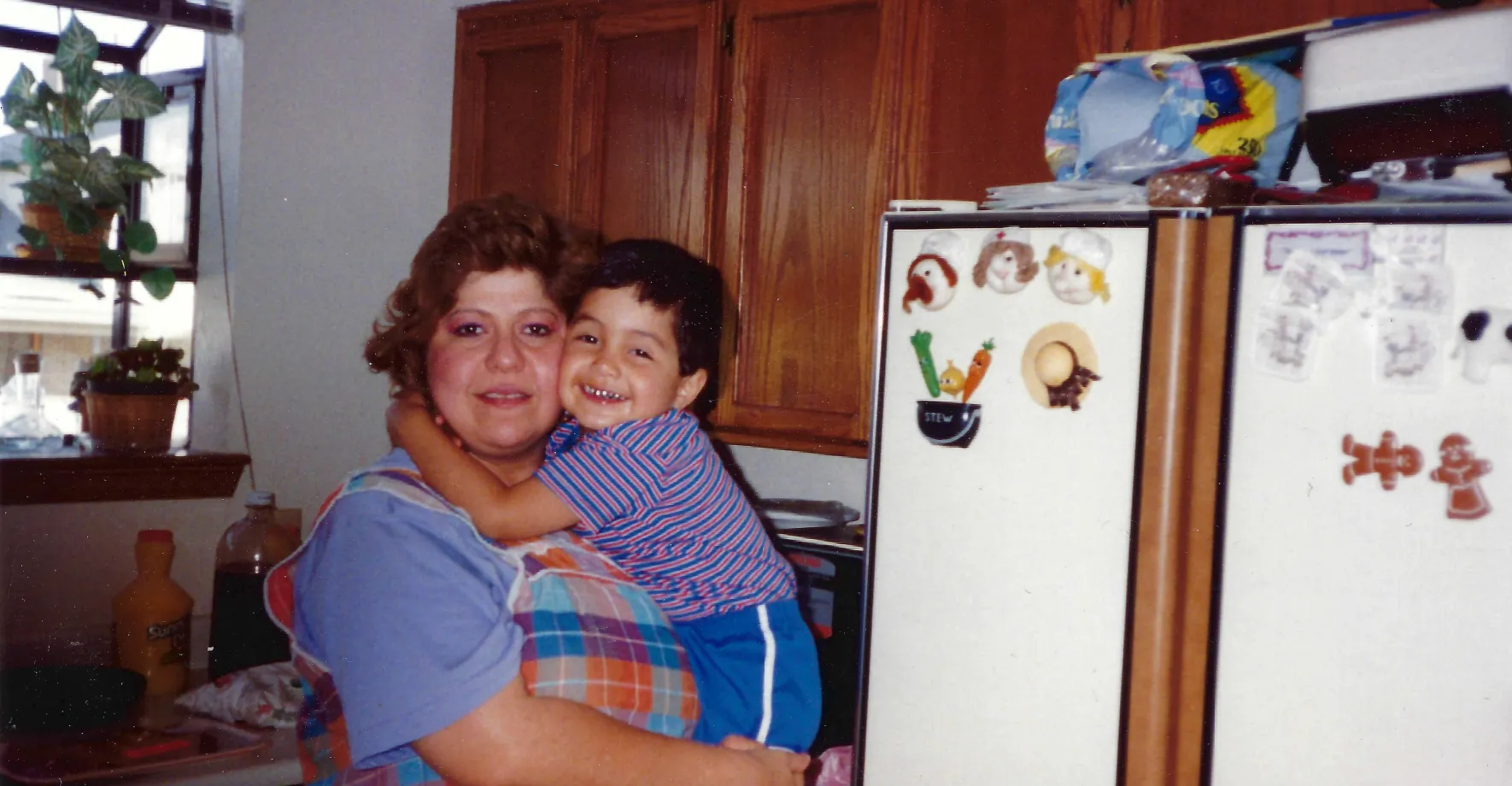 Growing up in a low-income household, I felt the benefit of federal nutrition assistance programs. Both SNAP and the National School Lunch Program, (NSLP), supported my working single-mom and helped her keep food on the table for me and my siblings during difficult times. I remember she would clip so many grocery coupons to try and stretch every dollar through the end of the month.
Who I am today is in-part due to participation to these programs. This is why I am passionate about increasing access to federal nutrition programs; I know they can help kids and families when they need it most.
These are experiences I share with many first-generation U.S. children; whose immigrant parents often lean on their English comprehension skills to help navigate life in a new country.
My mom was fortunate to attain her US citizenship when I was very young in the 90's, however she always struggled learning English after living in Juarez, Mexico most of her life. My sponge-like young mind allowed me to pick-up on English pretty fast, (mostly through Disney movies and eventually through friends and teachers at school). I was fluent in English by 2nd grade, and thus began my life as a living language-bridge for my family. A responsibility that would eventually lead me towards doing similar work in service of many others in my community.
For me, a great part of how I connect with my culture has become use of my mother-tongue to bridge communication gaps.
Aside from my upbringing, I have also had the opportunity to promote equity through language in my career. In the elementary and middle schools I worked at in San Antonio, Texas I once again became the language-bridge between the school and many Spanish-speaking families. I would translate every document while also the being voice of the school-wide phone/digital messaging, being sure to deliver the message in Spanish as well as English.
I heard of the impact directly from several students after the first school-wide message I sent, they told me their parents were excited that school messaging would be coming in Spanish as well as English. I also learned that many of these students served as language-bridges for their families too, just like I was for mine.
As new parents to a 3-year-old and 1-year-old, my wife and I are also trying to teach our kids more about our culture and to be multi-lingual. We speak mostly Spanish at home and have switched most streaming networks to Spanish to help with the language immersion.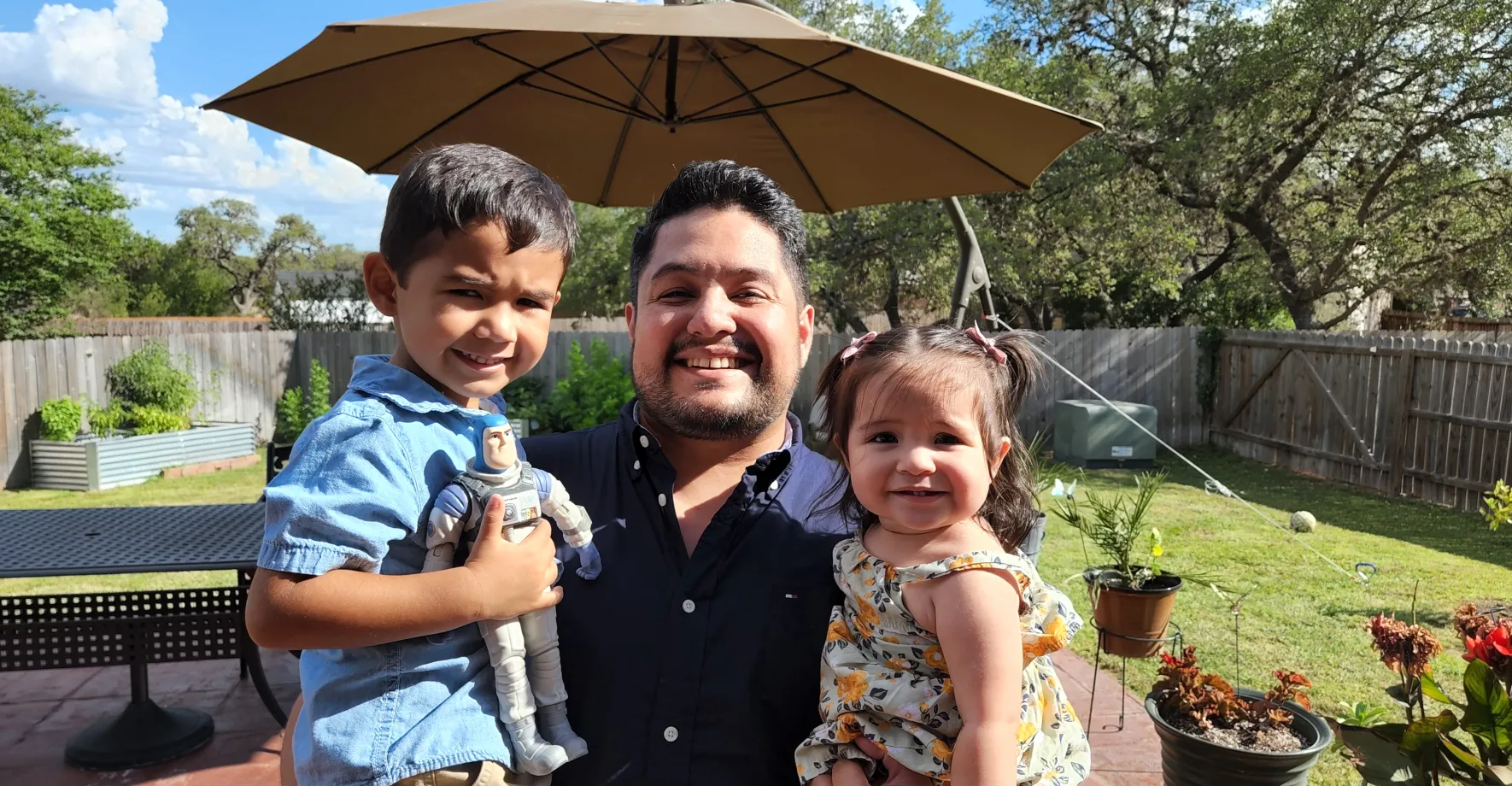 Recently, I also started reflecting on the privilege I have to teach my kids Spanish in Texas today. Not too long ago, school kids in many parts of Texas were reprimanded for speaking anything other than English. It wasn't until 1973 when Texas passed the Bilingual Education and Training Act that students were allowed bilingual instruction. I often think about how that could have been my situation had my family migrated just one generation earlier.
Today, many Mexican-Americans are trying to reclaim the language of their parents and grandparents. It's incredible to see friends and strangers trying to learn more Spanish in Texas, all in an effort to connect more with neighbors and with each other.
My Hispanic culture and my experience as a first generation Mexican-American has always informed my work; often because I work in communities with families like my own. In my hometown of El Paso, Texas, near 70% of people speak Spanish at home according to recent Census data, and in my current city of San Antonio, Texas, that number is 34%.
While the level of English fluency varies within those populations, I always think about those with limited English comprehension like my mom. I think about the people that work so hard to support their families but can still fall behind on important news, or even miss opportunities and resources in their attempt to interpret important information.
Having experienced this first-hand through my mom growing up, I recognize that sharing information with people in the language they understand can have a great impact on accessibility to services. This includes access to programs like SNAP, WIC, and school meal programs that provide nutritious food for kids.
In addition to working in the field for the No Kid Hungry campaign in Texas, I've also had the privilege of serving as one of our Spanish-language spokespersons on local and national media. It feels incredible to be able to provide important information about child nutrition programs to Spanish-speaking families on television, print, and radio across the country. We have an incredible communications team that ensures we are inclusive in our media outreach; and this dedication to inclusion extends to all of the incredible people I work with at No Kid Hungry. For me, I'm just happy I get to use my first-language and connect a little to my culture every day at work. I am honored to be a language-bridge in some capacity yet again, just like I was to my mom growing up.