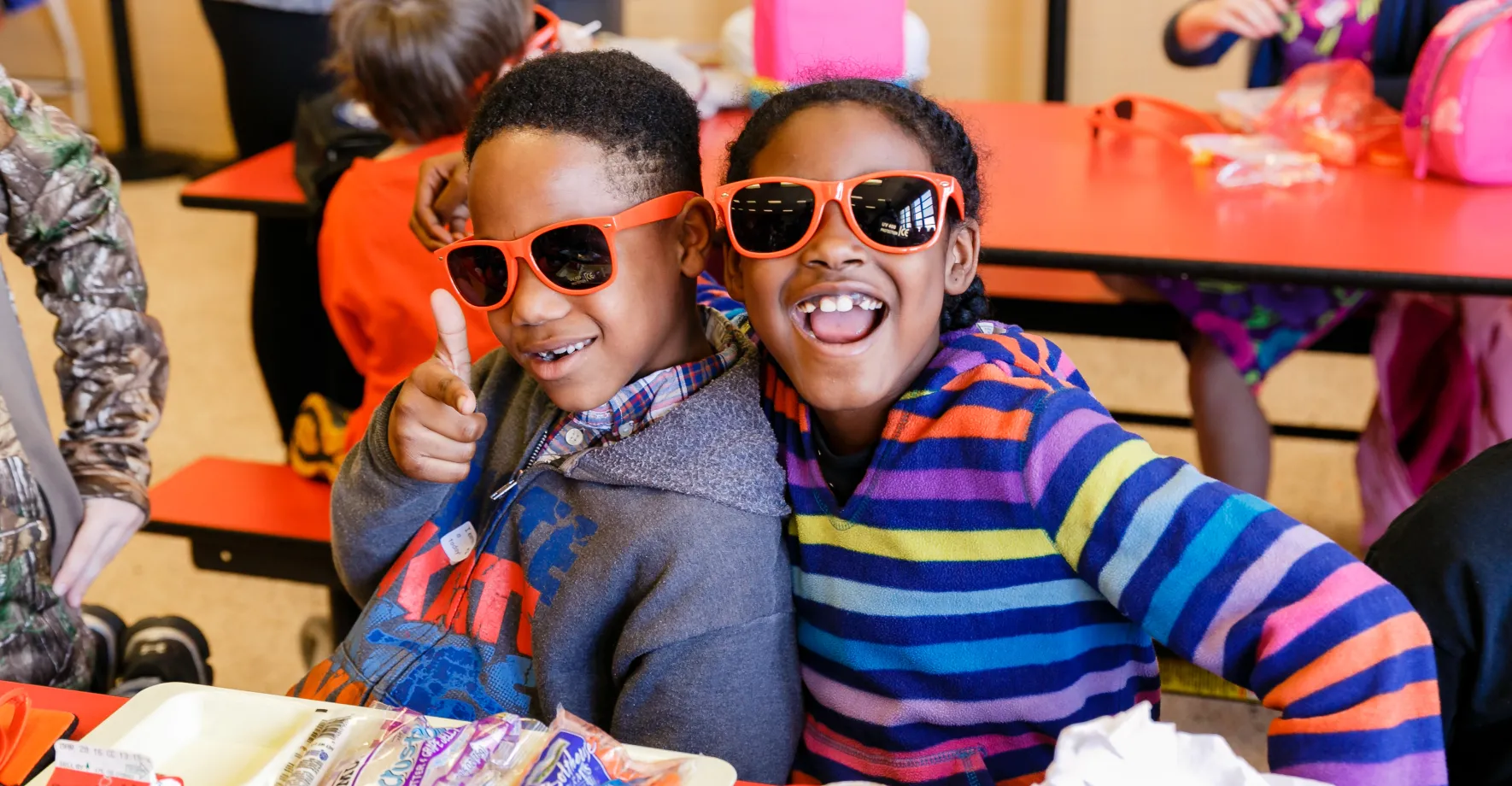 At the end of July, the House Education and Labor Committee released a bill titled the Healthy Meals, Healthy Kids Act, which would increase access to nutritious school and summer meals. It proposes several critical improvements to our nation's child nutrition programs. Here are five things to know about this bill and its impact on kids. 
1. The Healthy Meals, Healthy Kids Act proposes permanent updates and changes to federal child nutrition programs.
While Congress and the White House took action to keep kids fed during the pandemic, those changes were all temporary. It's been more than a decade since these programs were last updated and a lot has changed in that time. Not only would these changes modernize the way we reach kids with the food they need, they would go a long way in helping support families in the face of rising food and gas prices, inflation and other economic challenges. 
2. More kids could access no-cost school meals.
The bill would expand a program called the Community Eligibility Provision, or CEP, which allows schools to offer no-cost meals to all students based on other data about eligibility, like participation in the SNAP program. This is a win-win for districts and kids alike. It streamlines meal service for schools and removes the stigma from students being singled out as poor. 
3. More kids could eat summer meals.
Right now, summer meal sites are only able to operate in communities where 50 percent of children are eligible for free or reduced-price school meals. That means a difference of a few blocks could mean the difference between a child receiving a summer meal or not. This bill would lower that eligibility threshold from 50 percent to 40 percent, making meals available for more kids in communities nationwide. Additionally, it would allow site operators to serve an additional meal or snack each day – up to three meals per child per day – helping to ensure kids are well-nourished over the summer months. 
4. Families could receive additional grocery benefits in the summertime.
This bill proposes to establish a permanent, nationwide Summer EBT program which helps families with children eligible for free or reduced-price school meals with a grocery benefit during the summer months. This program started as a demonstration project in a handful of states and a version of it was implemented during the pandemic. Through the Healthy Meals, Healthy Kids Act, families would receive $75 in grocery benefits per child per month of summer vacation.
5. In its current form, this bill misses a big opportunity to make summer meals more accessible for kids.
Right now, the summer meals program operates under a rule that requires meals to be eaten onsite. But transportation and weather can be major challenges to this "congregate" requirement. Providing flexibility around this regulation would allow meal providers in specific areas, like rural and hard-to-reach communities, to bring meals to kids. This kind of approach was successfully used during the pandemic and it was a game-changer for kids and families. 
No Kid Hungry supports the Healthy Meals, Healthy Kids Act. This bill is an important step forward in strengthening the programs that feed kids. We do hope, however, that as this bill advances through the House and in the Senate, changes to the non-congregate provisions are made so that all children have the opportunity to be nourished and live up to their full potential. What happens next? This bill is not yet final and it's likely it will change when the Senate takes it up after the August recess or after the midterm elections in November. Count on No Kid Hungry to keep you informed as this legislation moves through Congress.