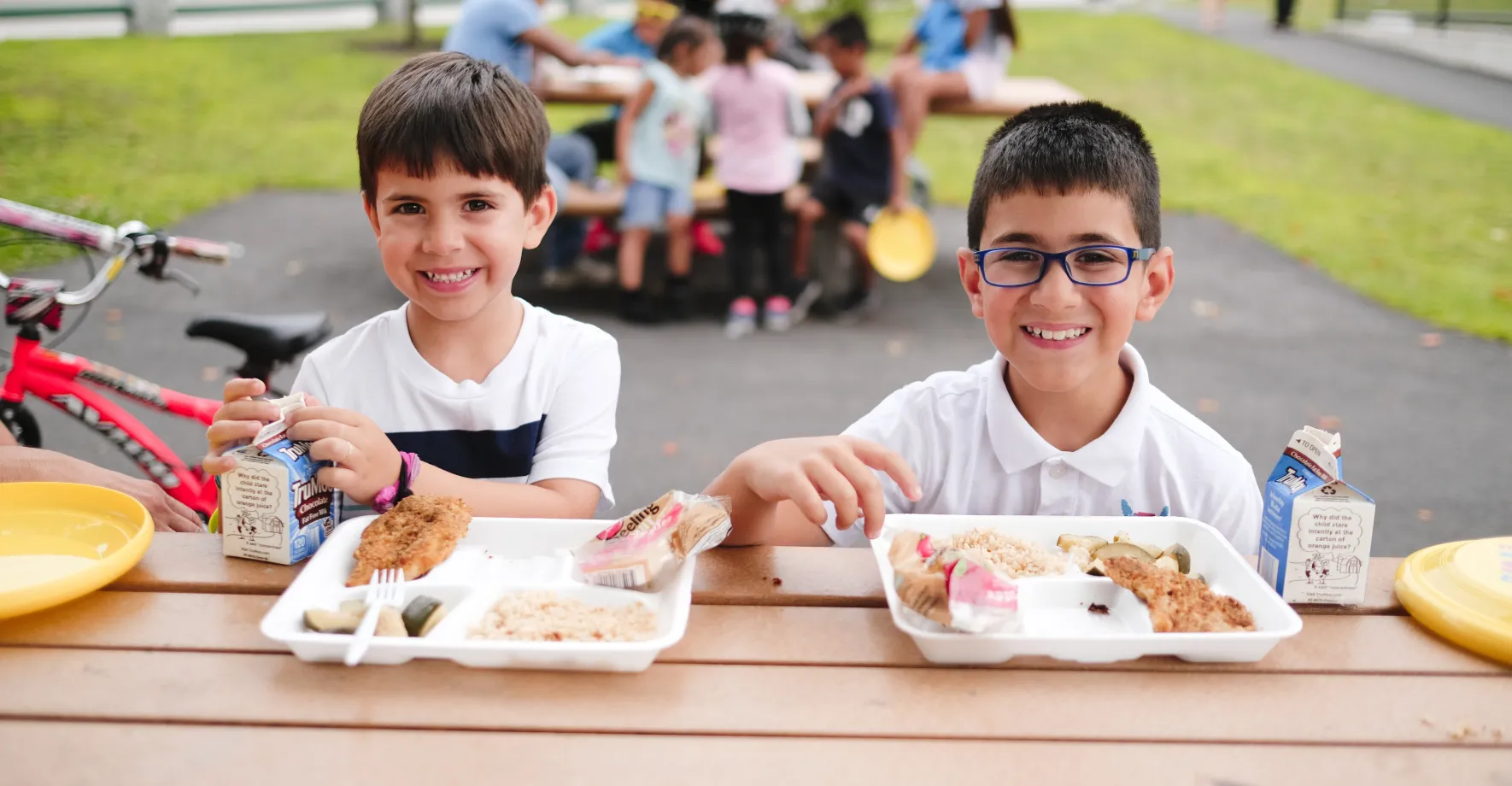 For children who rely on school meals, the summer months can be the hungriest time of year. But Congress has just approved a $29 billion investment in meals programs for kids - an incredible step forward in ending childhood hunger in the United States.
The funding will pay for two major changes that No Kid Hungry has long advocated for:
Money for families to buy food in the summer. Starting next summer, families whose children qualify for free and reduced-price meals at school can receive $40 a month on an electronic benefit transfer (EBT) card that they can use to purchase food for their kids. This new benefit is permanent, and will rise with inflation.
This is a big deal for working families, helping to make up for the meals that kids might miss during summer break.
Allowing communities to serve more meals during the summer. Congress has also changed the federal guidelines that govern how schools and community groups in rural areas can serve meals, allowing them to deliver meals to children who need them or offer pick-up services to parents.
This is a huge help for rural communities, where children are often unable to get to schools or community centers during the summer when their parents are at work.
There was a tradeoff. In the same bill, Congress reduced investments in two other programs created to help struggling families feed their children during the pandemic. These changes will hurt families, especially as inflation - and food prices - continue to rise. But unlike those temporary programs, the improvements to the national summer meals programs are permanent and will help families feed their children for many years to come.
Summer has always been the hardest time of the year for making sure kids get the food they need, so this is an enormous victory for kids and families. It's also a victory for the many No Kid Hungry donors, partners and supporters who helped make this happen. You can read more in our press statement.