We're continuing the celebration of AAPI Heritage Month by sharing the special stories of our culinary champions.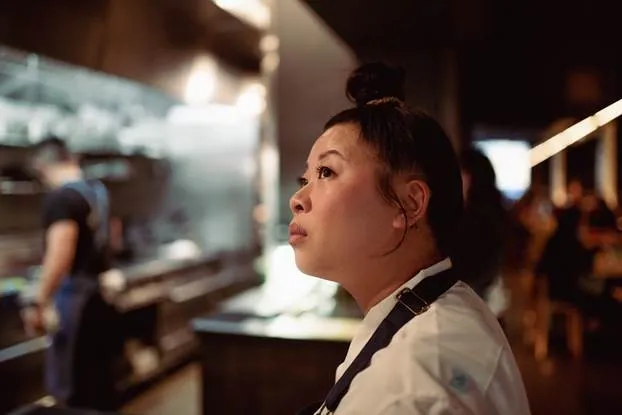 We had a chance to chat with Mei Lin, who recently opened her fast-casual Szechuan Hot Fried Chicken restaurant, Daybird in Los Angeles. For many years, Lin has supported No Kid Hungry by participating in a multitude of fundraising events. She is one of our featured host chefs at this year's Taste of the Nation in Los Angeles on June 5. She shared with us the ways in which she continues to celebrate her AAPI roots and culture not only this month, but everyday through her role as a chef and in her community.
Your family moved from China to Michigan and your parents had opened a restaurant where you worked alongside them. When did you realize you wanted to continue the path of cooking and eventually opening your own restaurants?
Opening up my own restaurant wasn't until much later. I honestly never really wanted to do it just because I was brought up to not be in this industry. It's very labor intensive and that's not what my parents wanted for me. 
They wanted me to have a better life and wanted me to become something like a lawyer or doctor. I went into pre-nursing and quickly realized that path wasn't for me. I had a friend who talked me into going into culinary school (Schoolcraft College in Livonia, Mich.) and that's what I did. And I loved every single minute of it and it all started from there.
How has your culture influenced your work? Are there role models who you admire in your industry?
It wasn't until after I finished filming Top Chef that I realized I wanted to cook more of the food I grew up eating. I grew up watching Martin Yan. Also Julia Child, Anita Lo. All of the Asian chefs out there too, who have made a name for themselves, I continue to look up to them. 
What is the role of food in connecting your community and Asian roots? What would you like people to understand about your identity (about who you are)?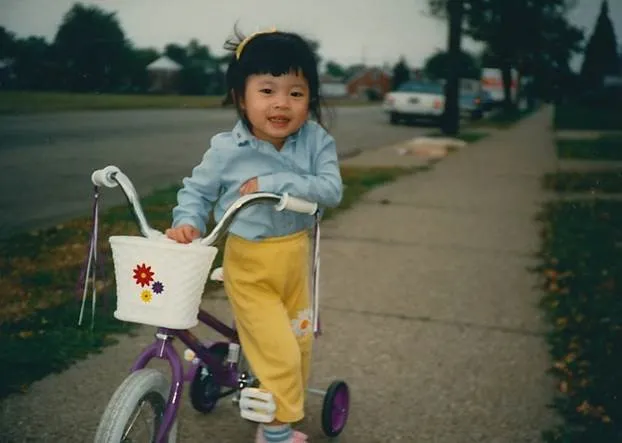 I grew up in Dearborn, Mich., where there weren't very many Asian people and it wasn't until I moved to Southern California where I found more of an Asian community and was able to build that sub-community within the larger Los Angeles community.
For me it's about sharing our experiences through food and fighting AAPI hate and what's going on in the world today. It's really important to respect everybody around you. I love getting people together and lifting everybody up. Especially with these last few years, it's been a really, really hard time for a lot of people so my focus for the last two years has been all about helping others. Food is one of those things that really connects a lot of different people. If we're at the same table and breaking bread together, we can relate while having a meal together. I'm a firm believer that food connects people.
Have you been able to support your community during the pandemic, especially surrounding the Stop AAPI Hate movements? 
I've been supporting different organizations to raise money and awareness. I just did a fundraiser with Dump the Hate (founded by Jannell Lo) to teach people how to make dumplings, the history of the dish and the types of food that I grew up eating. That's been one way of really uplifting the community and teaching people about our backgrounds.
So many of the AAPI hate instances have happened in large cities. I'm in constant fear that something bad will happen to my parents who still live in Michigan. You have to be cautious and aware of your surroundings. It makes me so mad that all these things are happening, especially to elderly people. I got emotional talking about it. There shouldn't be so much hate in the world and there's always more we could be doing to help stop things like this from happening. We have to take it one day at a time. In the news, it's very prevalent one day, but then the next day nobody hears about it. It's still a conversation that needs to be had constantly and to be more aware around it.
Who is your AAPI hero?
My peers who continue to raise awareness with what's going on in the world today. Ally Maki of Asian American Girl Club, she's doing amazing things. Andy Wang from Robb Report / Food & Wine. Jon Yao from Kato restaurant. I'm just happy to be amongst them and fight together against all the AAPI hate that's been going on. 
What inspired you to get involved with No Kid Hungry's work? 
I've worked with No Kid Hungry since 2014. I've worked for many chefs who have raised funds for the organization, through cycling and in person events. I'm a very firm believer in feeding everybody. There are a lot of hungry kids out there that need nourishment. A little goes a long way, that's kind of my mantra. 
And last question, tell us about your favorite dish to prepare and to eat? 
Hainan chicken rice, it's the ultimate delicious meal. You can't forget the ginger scallion and Singaporean chili sauces that go with it. I like to invite friends over when I make this dish because I could never finish a whole chicken.