Jeff Bridges
National Spokesperson for the No Kid Hungry campaign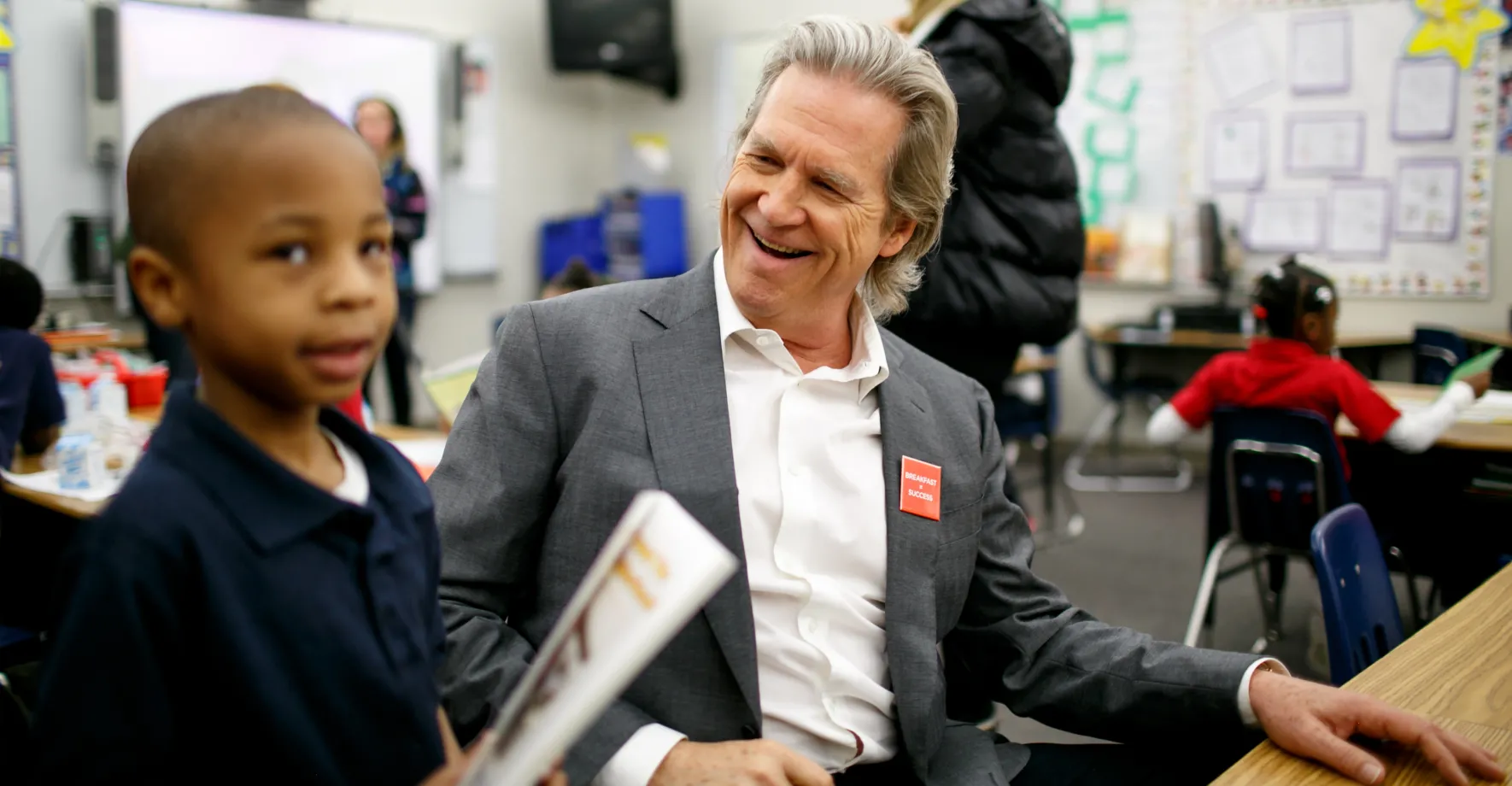 Jeff Bridges is an Academy Award-winning actor, a musician, a photographer, and a philanthropist. As an anti-hunger activist and advocate for children for the last 30 years, Jeff has been at the forefront of efforts to speak up for the most vulnerable members of our society — leading the End Hunger Network, a nonprofit organization dedicated to feeding children around the world since 1983, and bringing a much needed spotlight to the issue of childhood hunger in America as the national spokesperson for the No Kid Hungry campaign since 2010.
One of Hollywood's most successful actors and a seven-time Academy Award nominee, Jeff Bridges' performance in "Crazy Heart" — as Bad Blake, the down-on-his-luck, alcoholic country music singer at the center of the drama — deservedly garnered the iconic performer his first Oscar for Best Performance by an Actor in a Leading Role.  The performance also earned him the Golden Globe, SAG Award and the IFP/Spirit Award for Lead Actor.
In 2017 he received his seventh Oscar nomination for Best Supporting Actor as a retiring Texas Ranger in "Hell or High Water," a modern action bank heist thriller set in West Texas. He also received Golden Globe and SAG nominations for his performance.
He most recently was seen in "Kingsman: Golden Circle" as Agent Champagne and "Only the Brave" as Fire Chief Duane Steinbrink.
Currently, Jeff and his wife Susan divide their time between their home in Santa Barbara, California, and their ranch in Montana.
Jeff Bridges' Recent Charity Appearances
Jeff Bridges speaks at Western Governors Association meeting 
In June 2017, Jeff Bridges joined No Kid Hungry in Montana for the annual Western Governors Association meeting. There he headlined a panel alongside Montana Gov. Steve Bullock and First Lady Lisa Bullock, and Nevada Gov. Brian Sandoval, addressing western state governors on the work of No Kid Hungry and opportunities to leverage their leadership to fight childhood hunger in their states.
Jeff's visit included a trip to Browning, Mont. to the Blackfeet Reservation to engage tribal and community leaders about innovative partnerships to connect kids in need with healthy food. His trip concluded with a visit to a mobile summer meals truck at a popular Montana community skate park.
Dreaming with Jeff Bridges
In February 2015, Jeff released Sleeping Tapes, a spoken word/ambient album. The album was co-produced with musician Keefus Ciancia, who also supplied the music. The album was released by web hosting service Squarespace as part of its Super Bowl advertising campaign, with all proceeds from the album sales benefitting the No Kid Hungry campaign.
"The Dude" heads to Capitol Hill 
Jeff leads the charge on speaking up for America's children where they do not have a voice, like in the halls of Congress. In October 2015, he met with Senate Agriculture Committee lawmakers to discuss improving the critical federally funded Summer Food Service Program for kids during summer months, when most lose access to the meals they receive when school is in session.