No child should go hungry in America. But millions don't know where their next meal is coming from.

No Kid Hungry is ending childhood hunger in America by helping launch and improve programs that give all kids the healthy food they need to thrive.
Childhood hunger is a solvable problem, but we need your help! We're calling upon streamers and creators to host charity streams and fundraise for the kids we serve. 
$1 can help provide up 10 meals to kids. No Kid Hungry does not provide individual meals; your donations help support programs that feed kids. Learn more at NoKidHungry.org/OneDollar
How to Take Part
Whether you're streaming on Twitch, YouTube, Facebook or another platform, you can now easily raise funds for hungry kids.
1. Want to fundraise for us on Tiltify? Check out our account at www.tiltify.com/no-kid-hungry to seamlessly raise funds for No Kid Hungry. It offers amazing features to take your fundraising to the next level and you can be sure the funds go directly to our cause. 
[New to Tiltify? Check out instructions in our FAQs below.]
2. Prefer to use bitcoins or fundraise another way? Please be sure to let us know by emailing us at livestream@strength.org so we can send you awesome fundraising incentives and support your stream! If you're making a collected donation, see #3 below.
3. Choose to just make a direct donation? You can do so on our Tiltify page.
4. Care to support us on Humble Bundle? Look us up under our parent organization, Share Our Strength.
Regardless of how you decide to fundraise, check out our Streamer Resource Center for talking points, imagery and assets to promote your charity stream on social.
We Have the Solution
Earn Cool Prizes
With each campaign, we offer special incentives for fundraising! Check out our Tiltify page to learn more or reach out to us at livestream@strength.org with the subject line "Incentives."
Please note: as of September 2020, we have made the decision to pause international shipping for incentive items. If you are an international streamer, please contact us at the email above if you have any questions or concerns.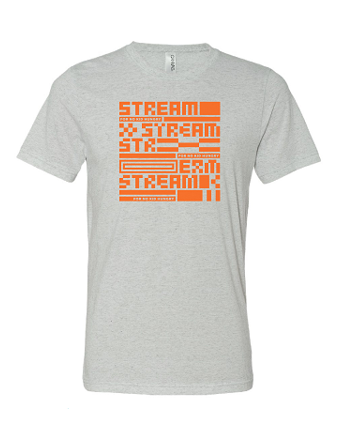 FAQs
Q: How does my donation feed hungry kids?

A: Your financial support makes the important work of ending childhood hunger possible. Every dollar you donate to No Kid Hungry can help provide 10 meals to kids. Your donation helps No Kid Hungry provide critical grants, supplies and technical assistance to feed more kids. It also funds our work to recruit new summer meal sites, help schools provide breakfast for kids facing hunger and teach families how to prevent hunger at home.
Q: How does the No Kid Hungry campaign turn my $1 into 10 meals for hungry kids?
A: When we invest donations in communities, they're able to turn those resources into meals for kids – about ten meals for every dollar invested. Learn more about how it works here.
Q: Do you have any resources to help me promote my stream or talk about your mission on my Twitch page?
A: We're glad you asked, check out our Streamer Resource Center.
Q: Can I play any video game I want?
A: Yes, but we request that your game have an ESRB rating of teen or lower. It's for the kids, after all.
Q: I'm new to using Tiltify. How do I set up an account?
A: Follow these steps:
Visit our Tiltify page and click SIGN UP in the top right corner (be sure to check for special campaigns we have throughout the year)
Create an account and choose your SOCIAL/WEBSITE of choice
Click CREATE NEW CAMPAIGN and select NO KID HUNGRY
Choose a CAMPAIGN NAME
Select the DATES you'd like to fundraise and set a FUNDRAISING GOAL
Once you create your campaign, you are all set to begin streaming and raising funds!
Since we're a children's hunger charity, we ask that you keep our core values in mind when you live stream and fundraise on behalf of the kids we serve.
Please treat people with respect, act with integrity, create an environment free of discrimination and harassment, and focus on the mission of feeding hungry kids who need help.
Have questions?
Contact Carla Warner at cwarner@strength.org or engage with us on Discord at https://discord.com/invite/DZu359Rv2q
Partners
Special thanks to our partners: