Denny's
---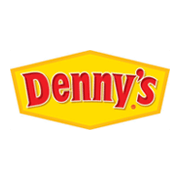 As America's Diner, Denny's serves hearty, fresh meals 24 hours a day, every day of the year to millions of customers. In 2011, Denny's became a No Kid Hungry partner to help combat the epidemic of childhood hunger in America and has raised more than $1.4 million to date. In 2013, from September 1 through October 31, Denny's asked restaurant guests to make a $3 donation to No Kid Hungry in exchange for $9 in coupons. Every time a customer donated, they were reminded that "every dollar donated helps connect a child struggling with hunger to 10 nutritious meals."* Thanks to the kindness generosity of its guests nationwide, Denny's was able to make a donation of more than $730,000 to the No Kid Hungry campaign this year – more than the previous two year's efforts combined. The coupons are redeemable through February 2014.
In addition to the in-store fundraising drive, Denny's partnered with America's Egg Farmers in 2013 to further its efforts in providing breakfast to hungry children. For every "Build Your Own Omelette" purchased Sept. 9 through Sept. 15, America's Egg Farmers donated one egg on behalf of Denny's guests to a No Kid Hungry partner to help end childhood hunger in America. More than 500,000 eggs were donated to local food banks in Los Angeles, Dallas, Portland, Detroit and Charleston, S.C., in October 2013.
*This amount is based on the individual experiences of Share Our Strength's grant recipients and is provided to illustrate how community investments can be used to help end childhood hunger. Each contribution made to Share Our Strength represents a contribution to its original mission. Donations will be used to reach the highest number of children facing hunger in America. Share Our Strength is a non-profit 501(c)3 organization.
---