The COVID-19 pandemic has wreaked havoc on our country and led to unprecedented levels of economic hardship. Today, more than 25% American families report living with hunger, and as a result, children are facing hunger at the highest rates we've seen in generations. These staggering numbers are even higher in communities of color. 
It may take a decade to fully recover from this crisis, and we must ensure that children are not hungry today, or in the difficult years ahead.
No Kid Hungry has launched the Monday Fund, a recovery campaign to feed kids through crisis and beyond. The campaign will raise and deploy $100 million by 2023 to mitigate the effects of COVID-19 on childhood hunger and build sustainable solutions for the long-term. Funds raised will be invested in schools and community organizations feeding children during the pandemic, will help build resilient programs for the difficult years ahead, and will secure policies and solutions to strengthen the safety net for children, helping families prevent hunger at home and when school is out.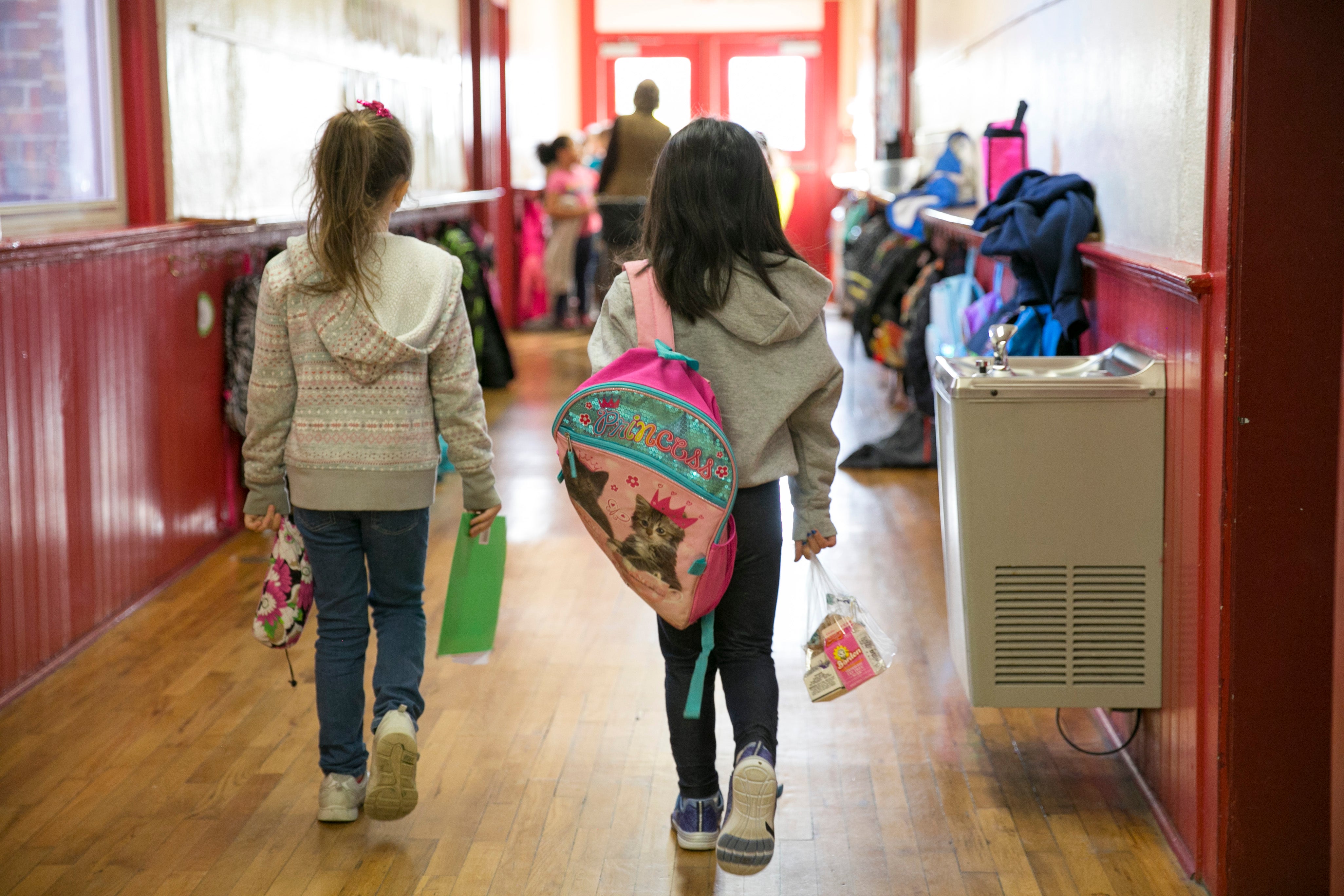 The No Kid Hungry team has spent over a decade learning the best ways to feed children. Working with schools and community organizations, we helped improve and expand school breakfast, summer and afterschool meal programs. In just ten years we saw tremendous progress, feeding hundreds of thousands of children, and proving that childhood hunger is solvable. When the coronavirus closed schools across the country, we used that knowledge and those relationships to help immediately, providing on-the-ground support and over $100 million in emergency grants to help communities across all 50 states get the equipment, food and staff they needed to feed children.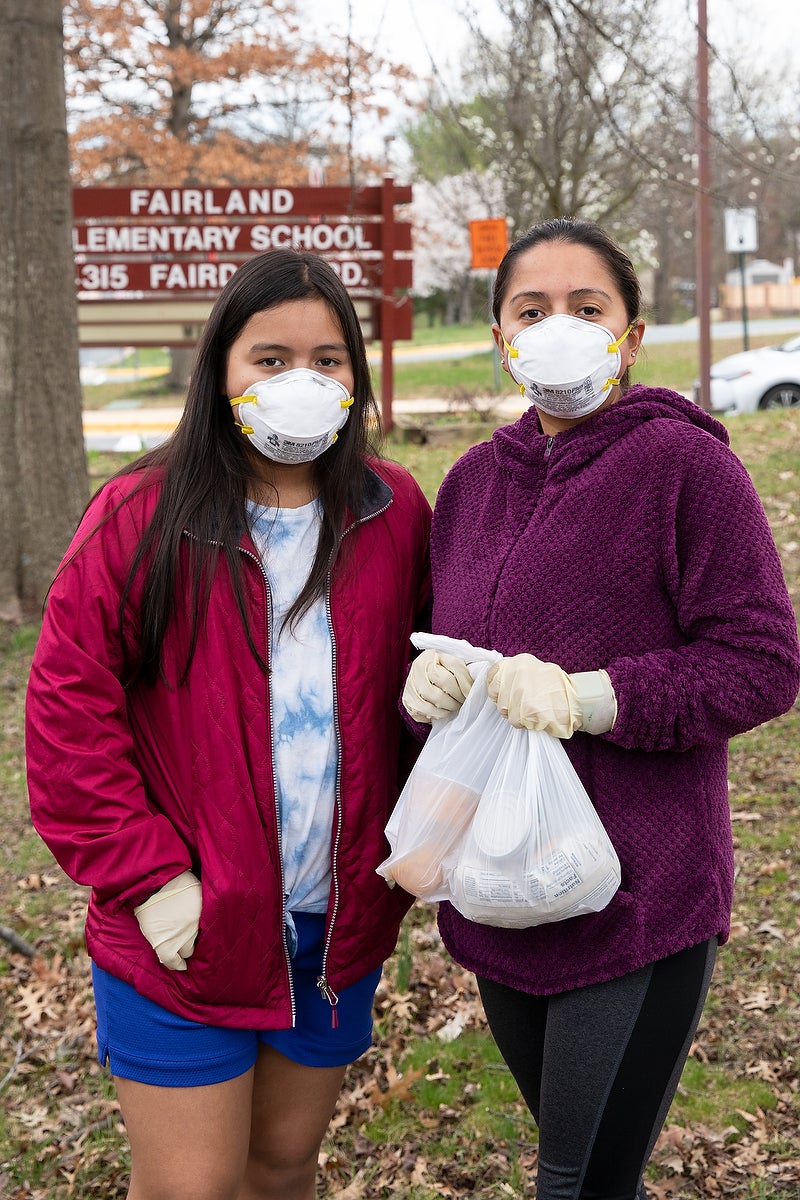 Despite these efforts, the pandemic and resulting economic crisis have led to a dramatic surge in need. In the early months of the pandemic, the number of hungry children grew from 1 in 7 to 1 in 4. 
When it comes to feeding kids, we know what works. And we have seen that despite the terrible blow to struggling families, the American public's eyes are opened to the reality of childhood hunger in this country like never before. Now is the time to act. 
We are seeking transformational and multi-year investments to make this work possible. With your support of the Monday Fund, we will have the ability to feed children now and ensure that no child struggles with hunger in the future.
To learn more about the Monday Fund and how you can support this work, please contact our team.
Thank you.
We want to express our deepest gratitude to Monday Fund leadership and early supporters for making this work possible.
Campaign Leadership
Co-Chairs
Carrie and Leigh Abramson
Renee and John Grisham

Honorary Chairs
Ayesha and Stephen Curry
Sam Kass
Rachael Ray

Executive Council Members
Karen and Michael Gordon
Amanda and Gladstone Jones III
Shannon Hunt-Scott
Dorothy McAuliffe
Donna Morea
Tara Nicholson Olson
Tina and Steve Romaniello
Jordan Salcito and Robert Bohr
Foundational Supporters 
Our ability to respond to the COVID-19 crisis and subsequently scale our work through this expanded Monday Fund effort is due in large part to our foundational supporters. We are so thankful for your belief in us to end childhood hunger.
Lead Investors
($5 million and above)
Anonymous
Blue Meridian Partners, COVID-19 Response Fund
MacKenzie Scott
---
Change Makers Circle
($1 million to $4,999,999 million)
Anonymous
Anonymous
Anonymous
Bezos Family Foundation
Blue Meridian Partners, COVID-19 Emergency Relief Fund
Karen and Michael Gordon
Margot B. Perot and family
The Poses Family Foundation
Mary Quick and Jim Daras
Elena and Scott Shleifer
Stupski Foundation
---
Opportunity Accelerators
($500,000 to $999,999 million)
Anonymous
Ayesha and Stephen Curry's Eat. Learn. Play. Foundation
Michelle and Michael Hagerty
Molly and Robert Hardie
HAWK Foundation
Martha and Bruce Karsh
Audrey and Danny Meyer
---
Community Builders
($250,000 to $499,999)
Anonymous
Carrie and Leigh Abramson
Anne and Walter Clark
Anna Reilly and Matthew Cullinan
HedgeServ
Susan and Lee Klarich
Donna Morea and Jeffrey D. Chandler
Jeanne and Gary Newman
The Rachael Ray Foundation
The Revlis Foundation
Tina and Steve Romaniello
The Roots and Wings Foundation
The Scott Family Foundation
Nancy and Harold Zirkin
---
School Meal Connectors
($100,000 to $249,999)
Anonymous
AT&T Louisiana
Judy Avery
Jeanine and Alastair Borthwick
Anne C. Flick and Neil S. Braun
The Diane and Dorothy Brooks Foundation
Becky and Munroe Cobey
J. Michael and Mary Anne Cook
Cora and John H. Davis Foundation
Clarence and Anne Dillon Dunwalke Trust
H7 Foundation
The Stanley E. Hanson Foundation
Amanda and Gladstone Jones III
Leon Lowenstein Foundation
KPMG Foundation
Colin and Leslie Mason
The Rimora Foundation
Sally and Steve Robling
Fanny and Stephen Rosenak Family Foundation
Sentara Healthcare
Mary Solomon
Stairway Fund
Katie Workman and the Workman Family