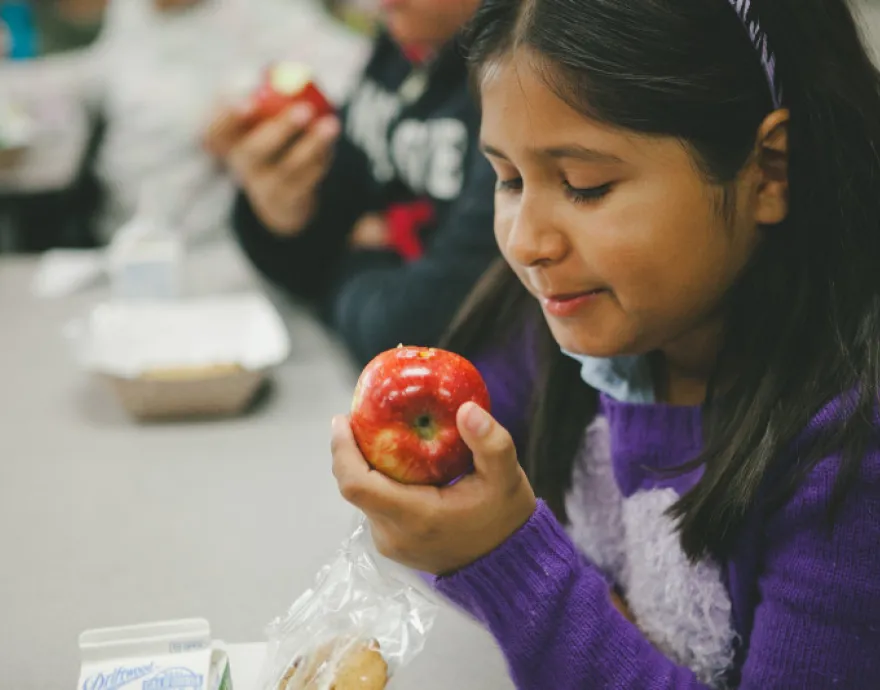 No Kid Hungry is committed to ensuring that all children—no matter their cultural or economic background or circumstances—have access to three meals a day, 365 days a year. By giving schools and communities the funding they need to feed kids, we're also advocating for people of color and other populations in under-resourced communities that are usually the most impacted by hunger. 
Since July 2020, nearly three quarters of No Kid Hungry grant funding has gone to organizations working primarily in communities of color, while nearly a third has reached rural areas, which has enabled our grantees to serve over 1.4 billion meals nationwide. 
We recently ramped up our efforts to help community organizations and school districts apply more equitable and inclusive practices when supporting and engaging populations that are disproportionately affected by hunger.
A unique series of grants totaling $250,000 will help five school districts and community organizations create long-term solutions to barriers that contribute to food insecurity. In addition to completing projects over a 12–18-month period, these grants will empower them to dedicate time and resources to ensure they are fighting hunger and poverty with a strategy based on equity and justice.
Grantee Spotlights 
Creative Solutions for Rural Indigenous Community
Fifty percent of the students in Wisconsin's Bowler School District come from the Stockbridge-Munsee Community Band of Mohican Indians. In this largely Native-American region, families—especially those with children—don't have access to affordable high-quality food on a regular basis.  
They're working with CESA 6, part of the Cooperative Educational Service Agency, to ensure that school staff across the district have the proper tools and training to effectively implement fair and inclusive practices, specifically among Native-American students and families.  
The results of their Intercultural Development Inventory assessment tool, along with input from members of the tribal education board and school board members, will help them create specific and measurable targets.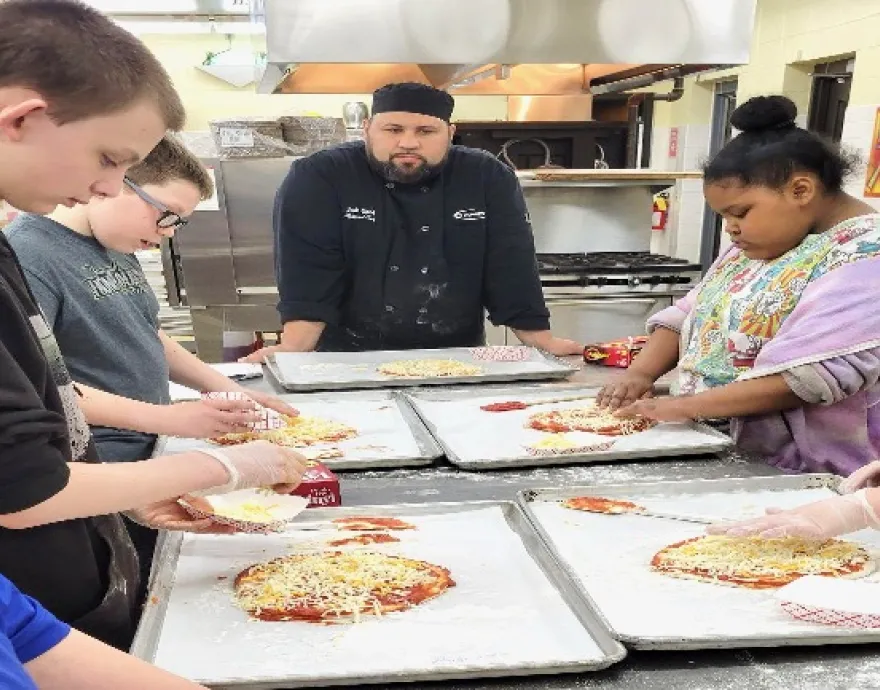 Grant funding from No Kid Hungry is also helping the school district create a weekend backpack program, as well as helping students become more self-sufficient by teaching them to prepare nutritious food on their own through monthly cooking lessons.
"I want to do everything in my power to make sure all Wisconsin children from rural communities have the same available resources and opportunities as every other child in more affluent parts of Wisconsin and across the nation," said Glenda Butterfield-Boldig, District Administrator and Director of Special Education.
Localizing the Food System in the Pájaro Valley 
Grant funding from No Kid Hungry is also helping Esperanza Community Farms support its Farm-to-Cafeteria project, which is enabling them to produce more culturally preferred vegetables from an additional network of small Latino and Indigenous farmers. 
The three-acre community-based farm, which is located in the Pájaro Valley in Watsonville, California, grows over 20 types of organic vegetables that are collected into baskets and delivered to 150 families for five months of the year.  
Seventy percent of the Pájaro Valley population—a predominantly Latino, low-income immigrant community—is under the age of 18. Of the families served by Esperanza Community Farms, the average number of individuals per household is five—almost half of which are intergenerational homes with grandparents, parents and children, or some extended family. Many children included in the families Esperanza Community Farms serves have diabetes or are at high-risk.
"Grant funding is allowing our organization to meet people where they are and localizing the food system," said Co-Leader, Mireya Gomez-Contreras. "More young people, including students at Pájaro Valley High School, can eat more local, organic, fresh vegetables instead of eating junk food at lunchtime, or not eating at all."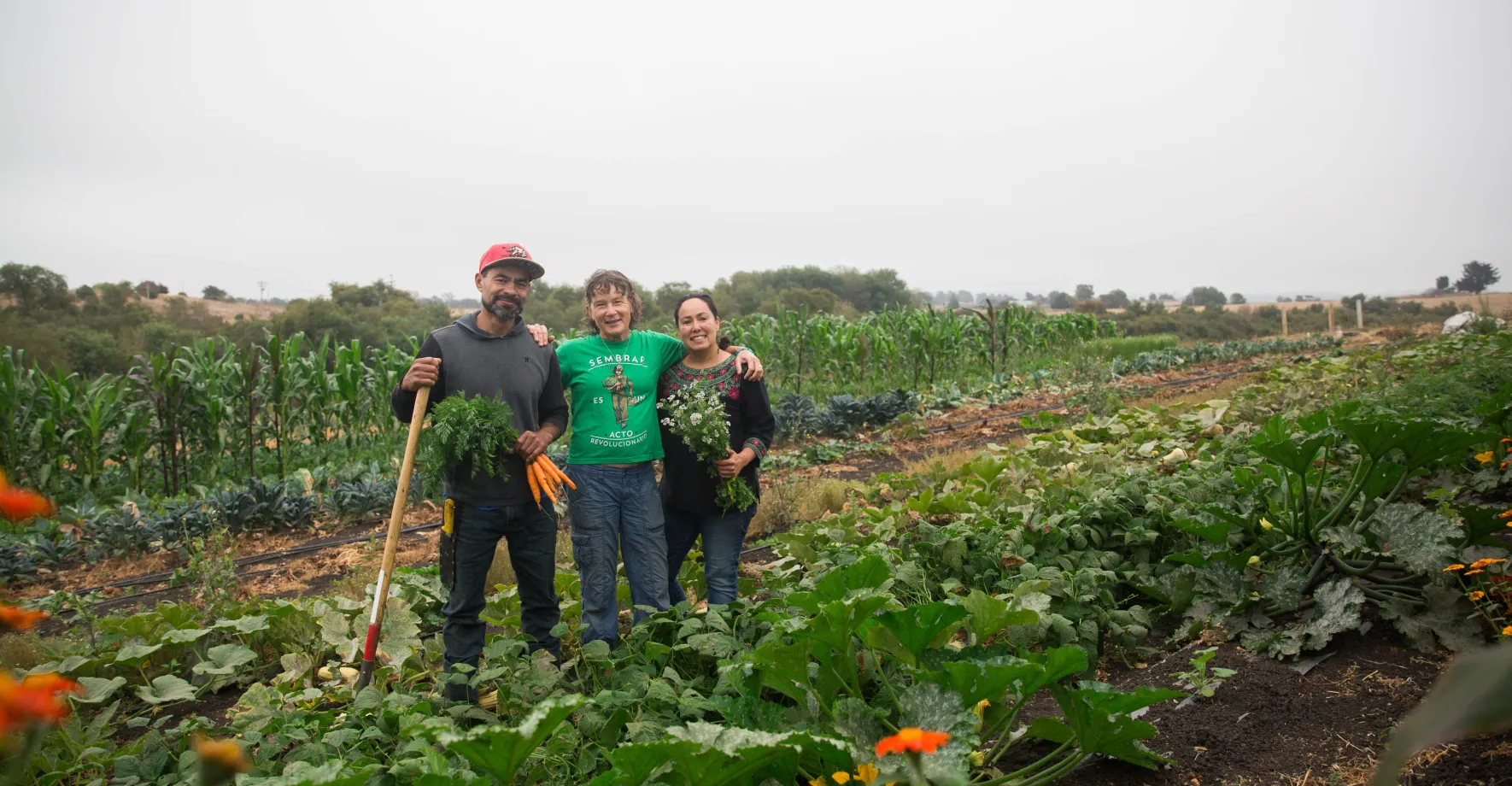 Other No Kid Hungry Partners Making an Impact
In addition to the impactful work made possible by Bowler School District and Esperanza Community Farms, grant support from No Kid Hungry is helping the following partner organizations and school districts feed more children in historically marginalized communities.
Asylee Women's Enterprise, a volunteer organization in Baltimore, Maryland that helps asylum seekers and other migrants, will use its grant to increase direct community engagement, cultivate leaders from marginalized communities, and address systemic barriers to food access and security within the communities it serves.  
Cultivate Charlottesville is using its grant to expand upon its mission to engage with youth and community to build a healthy and just food system by implementing anti-racist practices, which includes creating a conflict engagement toolkit to engage productively in conversations around conflict and across differences. 
Community Health Trust of Pájaro Valley in Watsonville, CA is partnering with PV SAVE Lives, a leadership network of Black, Indigenous and people of color (BIPOC), to create the Equitable Communities Collaborative, which will result in budget, policy and programmatic recommendations for government and organizational leaders to support in the Pájaro Valley. 
Advancing Equity and Anti-Racism Through Grantmaking
For several years, No Kid Hungry has been intentional about its journey to advance equity and anti-racism in its mission to eliminate hunger, and we are proud to fund these organizations striving for similar intentionality in promoting equitable and inclusive practices. 
Throughout the grant period, No Kid Hungry will host quarterly group calls with all grantees to provide a space for program leaders to share challenges and successes and seek feedback from their peers. Through this work, No Kid Hungry hopes to expand opportunities for school districts and organizations to learn from each other. 
"This is the first time we've tried anything like this," said No Kid Hungry Grants Coordinator, Caroline Terens. "We were strategic during the grant making process, using this fund as an opportunity to pilot innovative and equitable grantmaking practices. One equitable practice we piloted was engaging external partners with on the ground experience to provide input during the review and selection process. This included school and community-based organization leaders, as well as other experts and key decision-makers who are knowledgeable about equity work and could provide guidance as to where the funding should go." 
While No Kid Hungry is working to embed equity, diversity, and inclusion (EDI) into all aspects of our grantmaking, this specific grant cycle is the first time that funds have been explicitly directed toward EDI efforts of partner organizations. We're excited to learn from each partner school district and organization as they bring their vision to fruition, and we hope that through continued support of our donors, we'll be able to continue this critical and important work.