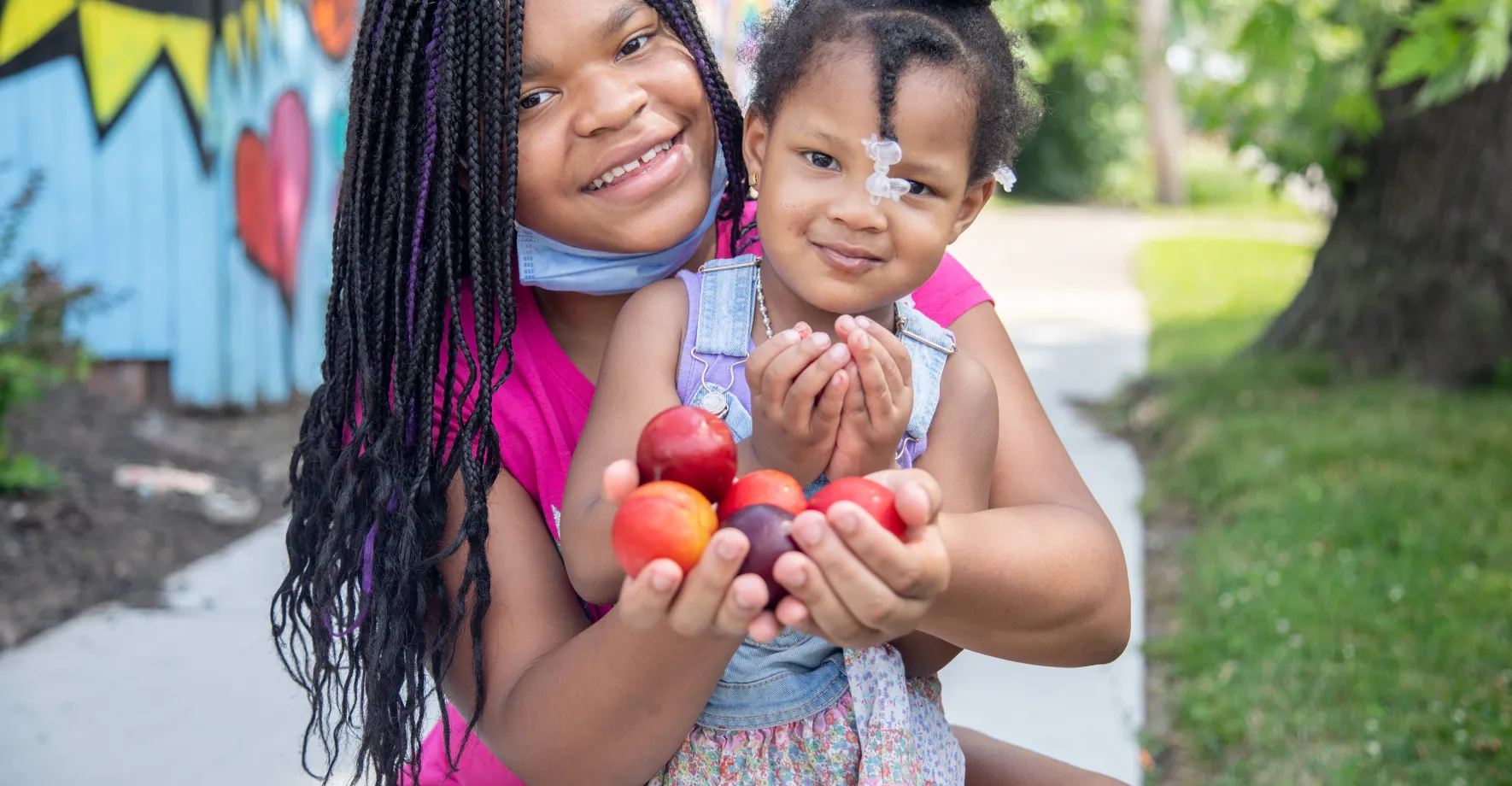 Today, the U.S. House of Representatives passed the American Rescue Plan, the latest COVID relief package designed to help struggling Americans weather this crisis and the economy recover from it. This is the last legislative step before it heads to the President's desk where he'll sign it into law later this week.
Included in the package are critical provisions that will help fight the soaring hunger crisis facing as many as 1 in 4 kids in our country. 
Here are five ways the American Rescue Plan will help hungry kids. 
Families will continue to receive increased SNAP benefits for a longer period of time. 


The Supplemental Nutrition Assistance Program, or SNAP, helps supplement family grocery budgets so they can buy the food they need when they need it. In December, Congress increased SNAP benefits by 15%, or about $25 per person each month. This increase was slated to end on June 30, but the American Rescue Plan extends this increase to September 30,  2021. 

It also allocates funds to help cover the cost for states who administer the SNAP program. Since many families are experiencing tight budgets due to the pandemic, these additional dollars will be instrumental in ensuring the SNAP program reaches those who need it most. 

Pandemic EBT will be permanently authorized during any school year in which there's a public health emergency.

Pandemic EBT provides an additional grocery benefit to families with school-aged children and has been critical in ensuring kids get the nutrition they need during the COVID pandemic. The American Rescue Plan allows Pandemic EBT to operate in the event of a future public health emergency during a school year. It also extends Pandemic EBT into the summer months if certain conditions apply. This extension applies to U.S. territories and tribal nations, including Puerto Rico, American Samoa and Northern Mariana Islands.
 
A pilot that allows SNAP benefits to be used for online purchases will receive more funding. 

A pilot program was introduced in the wake of the pandemic that allows SNAP recipients to purchase groceries online. The American Rescue Plan provides an additional $25 million to expand and modernize online SNAP so families can safely purchase groceries for pickup or delivery. 
 
Women and children will receive more WIC benefits to purchase fresh fruits and veggies.


The Women, Infants and Children program, or WIC, gets nutritious food to young children and pregnant women during important times of development. The program provides monthly food benefits for low-income women and kids five and under, including a cash value benefit to buy fresh produce. The American Rescue Plan boosts this benefit to $35 per month for women and kids through the end of September, making it easier for families to access the nutritious food they need during the pandemic. 

It also provides funding to help modernize the program, which includes efforts to increase participation of eligible families.

Working-class Americans will receive additional assistance through child tax credits.

Taxpayers can currently claim a child tax credit for children under the age of 17. The American Rescue Plan increases the Child Tax Credit (CTC) to $3,000 per child and extends the credit to 17-year-olds, which would put additional cash in the pocket of working-class Americans. This stands to lift 4.1 million children above the poverty line, including 1.2 million Black and 1.7 million Latino children. Some estimates show this would cut the number of kids in poverty by more than 40 percent. 

While we know that much more work needs to be done to get our nation back on a path toward ending childhood hunger, the American Rescue Plan is a very significant step toward helping those struggling through this crisis.