Lamont Morehead had plans for the summer before his senior year at Miles College. He was going to spend the break working at an internship that would further his studies in business administration, but as so often happens, things didn't go quite as planned.
 Instead, he ended up spending the summer as a youth ambassador for No Kid Hungry. He spent June and July coordinating a community garden and helping introduce children to the importance of growing and eating healthy fresh foods. The encounter has made all the difference in Morehead's focus for the future. 
"It was a life-changing experience," he shared, smiling.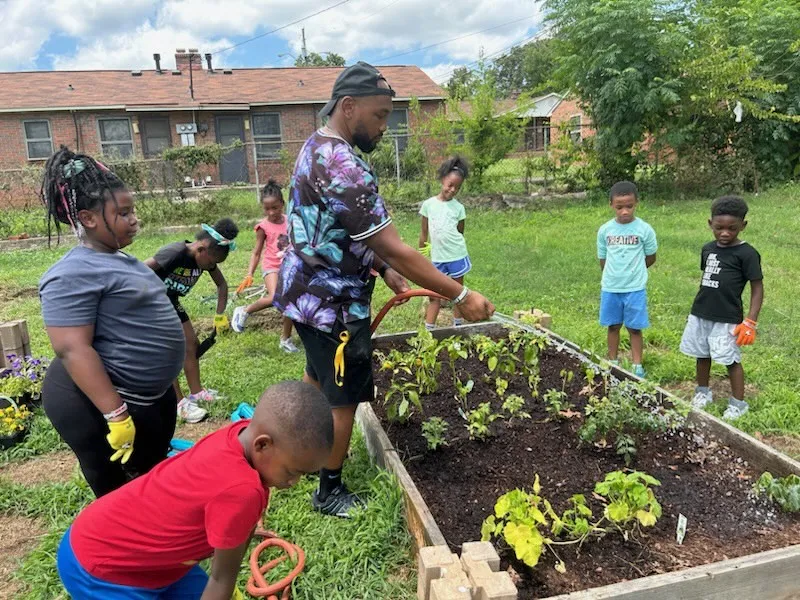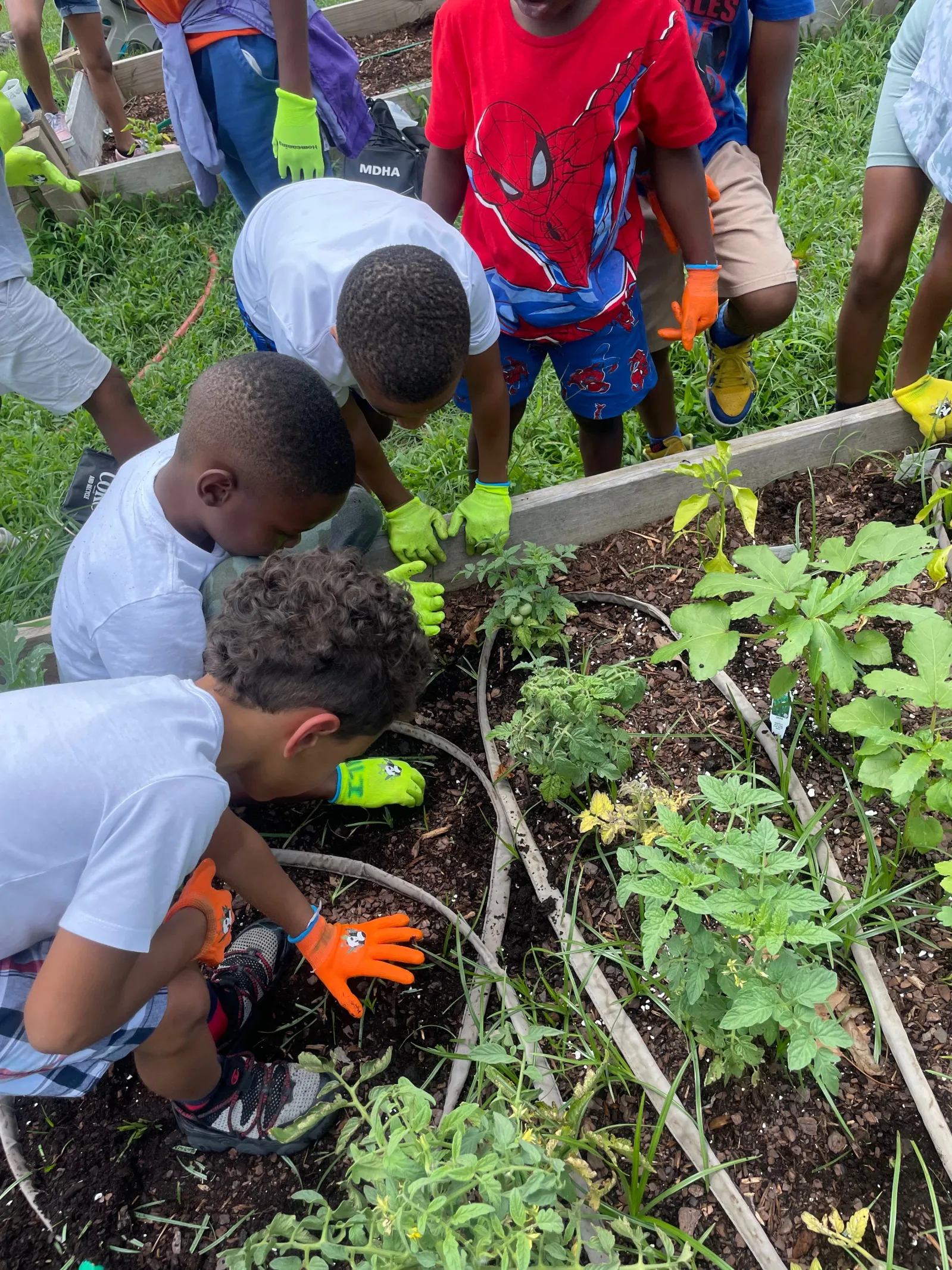 Morehead is deeply immersed in his studies in his senior year at the small historically Black college in Fairfield, just outside of Birmingham, Alabama. But he is also driven by a new purpose he takes personally: ensuring food insecurity doesn't hinder academic success for his fellow students. 
He grew up in a single parent household with five siblings and knows first-hand the struggles of not having enough food to go around. His work with kids from low-income communities this past summer with No Kid Hungry furthered his commitment to ending hunger. 
Now, he's focusing his considerable energy on providing nutrition resources for students at Miles College who might otherwise go without. He has been an ambassador for the Bears Corner Store, which offers snacks and other food items to students at no cost. The program is partnering with local agencies and is steadily growing to meet student needs.
On October 18, Morehead served  on a panel for the Rural Child Hunger Summit sponsored by No Kid Hungry and Save the Children discussing the often overlooked problem of food insecurity within HBCUs and the students they serve.
"Food insecurity trickles down to the performance of students," he said.. "Understanding the students' backgrounds should be acknowledged so that colleges can have a full understanding of their students and provide better services. We pay to be in college and the resources we do have need to be intentionally utilized so that all our needs are being addressed properly."
As for the future, Morehead plans to combine his future Business degree with ministry for the Christian Methodist Episcopal Church. He was ordained as a Deacon this past summer and foresees a vocation as the pastor of a church. He has made it his life's mission to follow the teachings of Matthew 25:35: "For I was hungry and you gave me something to eat, I was thirsty and you gave me something to drink, I was a stranger and you invited me in." A clear path forward on the journey to ending hunger.
Ways You Can Help:
Donate: 1 dollar can help provide 10 meals for kids in need. Your support will help us fund meal programs all over the country and help us advocate for policies that will help kids get the meals they need.
Speak up for kids: 1 in 5 kids in the United States is affected by hunger. Tell your lawmaker to protect SNAP and other federal nutrition programs that feed kids.