Next up in our celebration of AAPI Heritage Month is sharing the stories of our staff. We had a conversation with Amanda Phanivong, a previous No Kid Hungry Youth Ambassador, who served during the summer of 2020 in El Dorado, Kan. Youth ambassadors are an amazing group of college students working across the country to end childhood hunger in their communities. Learn more about what inspires Amanda to serve and help others who are facing food insecurity and the special connection to her AAPI roots.
Tell us a little bit about your experience as a youth ambassador.
Serving as a youth ambassador is one of my proudest accomplishments. People from my community were experiencing struggles and insecurities reminded me how kindness goes a long way. 
People notice when you take the time to listen to them, validate their experiences and what they're going through. By the end of the summer, we had served over 10,000 meals to families in Butler county. As an Asian-American woman, I am honored to serve in these spaces. The experience inspired me to continue serving my community.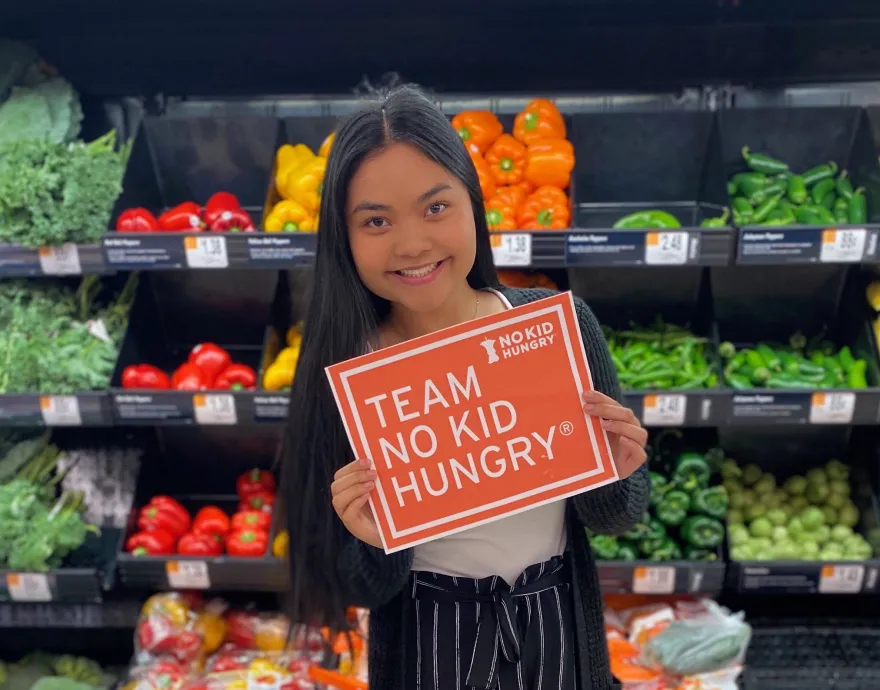 Is there any story that really opened your eyes to the issue of hunger in this country? 
There was this one family with a single mother and five kids, they had just lost their home and were struggling financially. I connected with their story because my mom provides for our entire family as well. I could tell that just by us being there, it was so much more than us sharing summer meals. I could tell she appreciated our friendship and support.
Can you speak about being a member of the AAPI community and the link to service?
Within the Asian American community, a lot of issues are swept under the rug. Growing up, I wasn't encouraged to speak about issues that were going on internally in the family.
Now that I've developed as a leader in my community, I know that there's nothing wrong with needing help and everyone needs a little help sometimes. When I do work like this, I'm advocating for my family. I'm advocating for people like me and people in my community who aren't ready to ask for help. 
Food insecurity isn't a stranger to me. My family lived off food stamps for the longest time. Growing up, my mom did the best that she could. I knew it was hard for her, working by herself to provide for her family but also needing help. There was guilt and shame with that. 
Food insecurity can happen to anyone, at any time. Offering support, resources, educating people and conversations like this can remind people that there's no shame in struggling and needing help. Keeping an open mind and heart is important because there's so many people who want to extend a hand of support and sometimes all it takes is you also extending your hand and being able to take that support from them. It goes full circle, if you're able to receive help in any aspect, you can pass it along.
Can you speak about your mom and family? What makes you proud of them?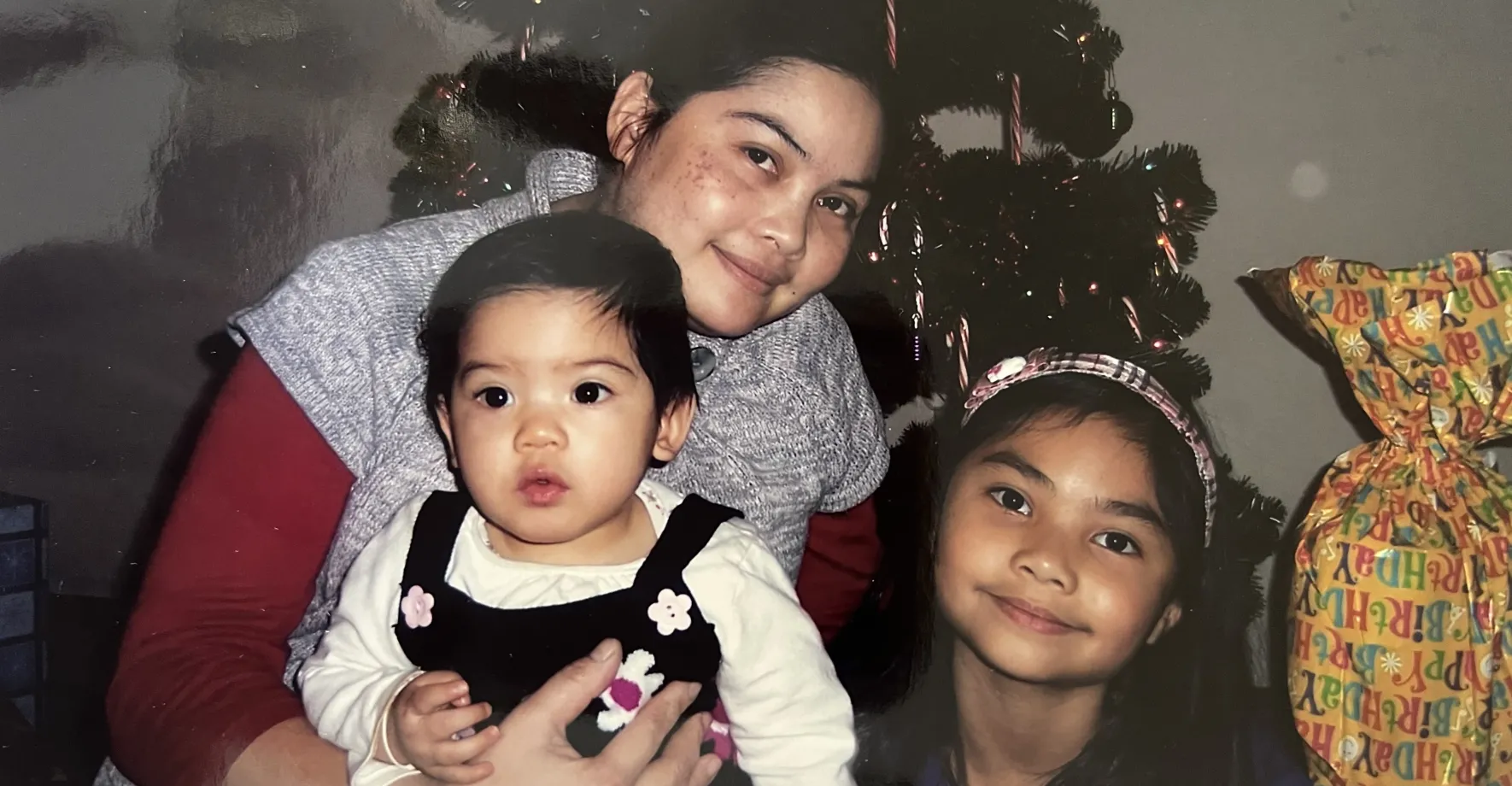 My parents are both Asian immigrants from Laos in Southeast Asia. My dad immigrated here when he was 17 years old. They relied on SNAP benefits and food assistance from different organizations and church food pantries. My parents taught me from a very young age to be very grateful for everything we had.
When my mom immigrated here it was a complete culture shock for her. They were familiar with poverty in the community since they grew up in Laos, a very poor country. They had to walk many miles to school every day and for work they had to sell food at the market for little compensation. 
What I learned from my parents is to never forget the people who have helped you along the way and to pay it forward. Going through similar struggles as a kid and hearing about my parents' stories really motivated me to want to give back to my community and help out people who have been in similar situations. They live under the conditions, experiences, and emotions that you go through with experiencing food insecurity - it is heavy and sometimes it can last for a really long time.
How do you remain connected to your Laotian culture? 
I used to not be very proud of my culture. But when I moved to Wichita, I saw how loud and proud people were of their cultures. Now, I really embrace all of the different aspects of my culture. My mom and dad made sure that I knew the Lao and Thai languages from a very young age. I'm now very involved in all the aspects of the culture - the food, music, traditions. I feel very connected to my community and I'm very proud to be a member of this community. I want to remind people that they should be proud of their culture, to not forget their roots and where they come from. 
Why is a celebration like AAPI Heritage Month important? 
Resilience is a common theme among many of us within this community. It's important to celebrate our accomplishments and to honor all of the experiences that we've had and the experiences that we will continue to have despite the adversities that we face within the dynamics of our society.
Who is your AAPI hero?
My mom. She's my hero in everything that I do. She is the epitome of what this month stands for. She is the most kind, resilient, inspiring woman that I know. And even more so during this month, I'm reminded of the values that she's taught me through the experiences she's had. In any space that I enter, as a woman of color, as an Asian American woman, I'm never going to forget my roots and where I come from. Every day I honor her and this month specifically is in honor of my mom.
What is next for you in your journey?
I always want to be involved with food insecurity work. I want to be there for the people in my community and people from the Asian community. My experience as a youth ambassador is going to stay with me forever. To any prospective ambassadors,  if you're thinking about serving as an ambassador, don't even think twice about it. The experience is unlike anything else you will ever experience, I wish I could try to put it into words. You will be able to pour your heart and soul into the work that you do. You'll get to see how life changing it is.