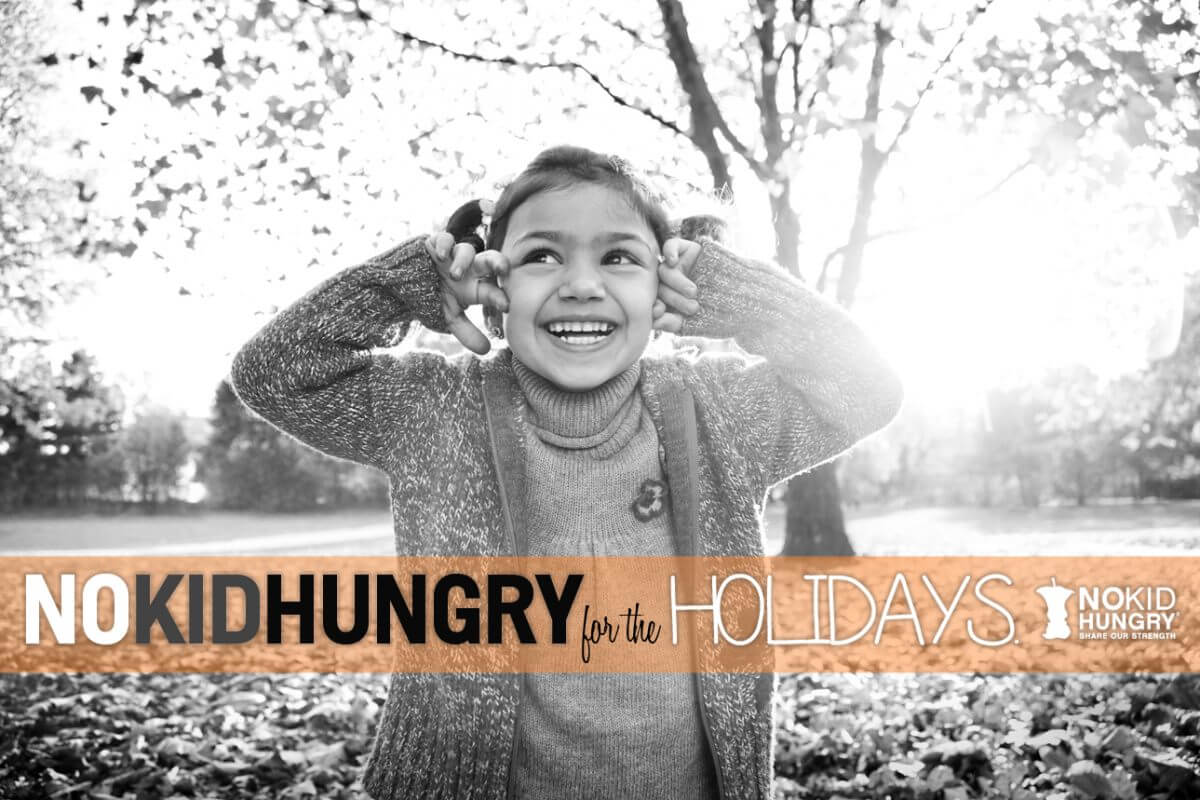 Author note: Join us! Help us spread the word this Thursday! Visit the Team fundraising page.
This Thursday, December 20, we are excited to work with our amazing online community to hold a Team No Kid Hungry Holiday Give-A-Thon. Why now? Why in the middle of the holiday season? There are a number of reasons.
Primarily, hunger doesn't take a holiday. When EVERY child should be excited for winter breaks, many know exactly how many school meals they will miss over the holidays, and don't know from where their next meal will come. It is important for us to remember these children and their families during this time.
Fortunately, you can help. A $25 donation can connect a child to up to 250 meals. Are you wondering what to get that family member who has everything? Or are you trying to find something special for a friend? Consider giving the gift of No Kid Hungry this holiday season – a meaningful, and truly life-changing gift.
Through our countless online advocates and our Team No Kid Hungry community, we are making a day of it, and hosting our Holiday Give-A-Thon, complete with incredible prizes throughout the day that will amaze you! If we hit $10,000* in donations, one lucky donor will receive an iPad mini. Drawings will take place all day, so please spend the day with us!
Are you on Facebook? Be sure to like our Facebook page and follow our posts this week. On Twitter? Follow us here, and join in the #nokidhungry conversation. Check back on Facebook as we post our list of giveaway items!
How can you help prior to the Give-A-Thon? Share our Facebook posts, retweet our Give-A-Thon tweets, and spread the word. Plan your holiday shopping list, and do some one-stop, tax-deductible shopping here on Thursday.
The day will be hosted by our No Kid Hungry Social Council. Find out more, and consider getting involved! Click "Join the Blogger Council" and we will be in touch. Thank you for all you do, for sharing your strengths with us.
* A generous Share Our Strength donor decided to do something extraordinary this holiday season: personally match all gifts up to $500,000. This means the impact of our Give-A-Thon will be doubled at the end of the day, making twice the difference for kids struggling with hunger!