Le Creuset
Known worldwide for its artisan-quality, colorful cookware, Le Creuset has provided the tools to help families bring exceptional meals to the table for nearly a century.
---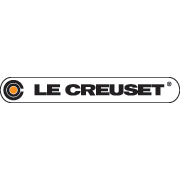 Share Our Strength is proud to have Le Creuset as a partner in our fight to end childhood hunger in America. Le Creuset not only spreads awareness of the issue of childhood hunger in the U.S. through communications in its stores, exclusive products at select retailers and online resources but also encourages others take the No Kid Hungry pledge. Le Creuset generously opens up their facilities to host a Cooking Matters for Kids class and a No Kid Hungry fundraising dinner every year. 
Join us at cookware.lecreuset.com.