The Capital Grille
---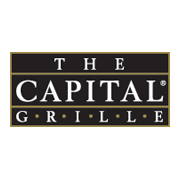 Share Our Strength and The Capital Grille have a long history of working together to end childhood hunger in America. To date, The Capital Grille has raised more than a million dollars to fight childhood hunger.
This year, The Capital Grille is supporting Share Our Strength through the Fourth Annual Artist Series Wine Event. Beginning March 18, this annual event will give The Capital Grille guests an exclusive opportunity to experience a one-of-a-kind, limited-edition wine adorned with a unique piece of original artwork as its label while supporting Share Our Strength. For each bottle of wine sold, The Capital Grille will once again donate $25 to Share Our Strength.
The Artist Series 2009 Arrowood Cabernet Sauvignon is considered to be a "natural beauty" by Winemaker Heidi von der Mehden from Arrowood Vineyards & Winery and The Capital Grille's Master Sommelier George Miliotes. Intensely purple, exuding aromas of ripe, dark fruits, the wine imparts layers of flavor that begin with a deep intensity and end with a lovely, soft finish.
Each individually numbered wine bottle is adorned with the painting "Golden Moments" by North Carolina artist, Sherry McAdams, winner of the national art label design competition hosted by The Capital Grille. The painting was chosen for its layered colors that emulate the complex flavors of this exceptional cabernet sauvignon. The original painting is available closed silent bid as well as an online auction. For more details, please click here.
To purchase a bottle of this exquisite wine and support Share Our Strength, contact The Capital Grille to make a reservation near you.