Arby's Foundation
---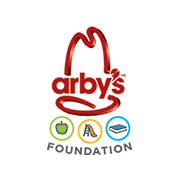 Since 1986, Arby's has been doing good work in the communities they serve every day. The Arby's Foundation is the charitable arm of Arby's Restaurant Group, Inc., and works together with AFA Service Corporation (Arby's Franchise Association), Arby's suppliers and the generosity of Arby's customers and employees to support the foundation's mission to end childhood hunger in America because every child deserves to learn, play and grow. Arby's is partnering with Share Our Strength and the No Kid Hungry campaign to help end childhood hunger and ensure all children have access to wholesome meals every day.
In 2013, the Arby's Foundation will continue to partner with Share Our Strength through multiple initiatives including Dine Out For No Kid Hungry, the 2013 Summer Meals Report, Center For Best Practices, State Campaigns and local community investment grants.
For more information on the Arby's Foundation and our partnership, please visit www.arbysfoundation.org.