American Express
---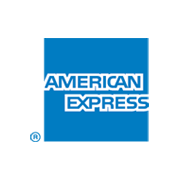 In 2011, American Express and Share Our Strength celebrated the 20thanniversary of a partnership that has changed the face of corporate social giving and the anti-hunger fight in America. Over the past two decades, American Express has donated over $30 million to fight hunger in America through its partnership with Share Our Strength, a national organization working to end childhood hunger in America by 2015, and supported many of Share Our Strength's programs.
Today, American Express is a key supporter of Share Our Strength's No Kid Hungry campaign,a national effort that is connecting children with the nutritious food they need to lead healthy, active lives. American Express is helping drive this national platform, which raises awareness, generates revenue, and builds brand strength as Share Our Strength forms public-private partnerships on the state and national level to end childhood hunger.
American Express's commitment to Share Our Strength has enabled the charity to thrive and grow into one of the nation's leading anti-hunger organizations. Share Our Strength and American Express look forward to continuing our partnership as we move closer each day to ending childhood hunger in America.