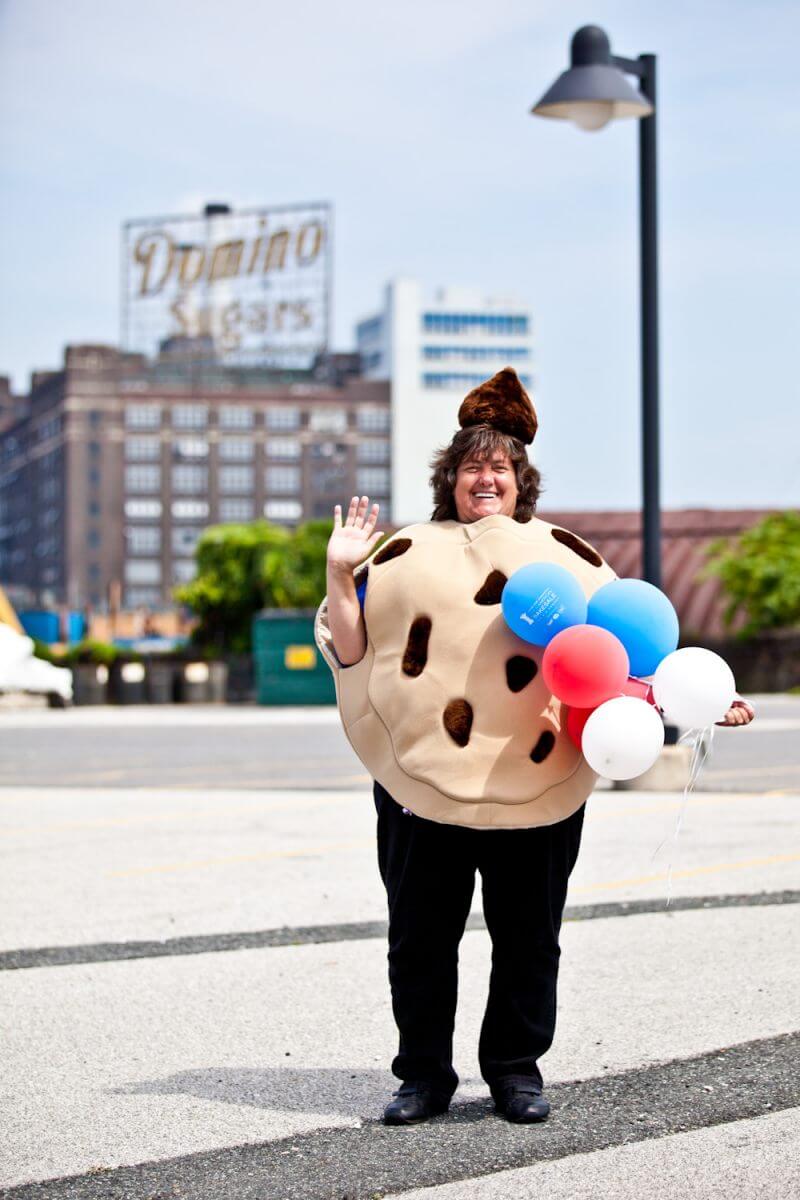 With Halloween just around the corner and a crispness in the air, it's hard to deny that the holidays are getting close. And like many people, one of my favorite holiday traditions involves baking. In our family, we always make the same pies at Thanksgiving (pumpkin and chocolate pecan) and brunch items on Christmas morning (blackberry cheese coffeecake and cinnamon rolls). But this year, as we have for the past seven years, my friends and family members bake some of our favorite items for our annual Atlanta Concierge Society Bake Sale Auction. A previous member of the organization from my restaurant days, I first asked the Society if they would allow me to come and do a bake sale auction (an idea borrowed from a Food Network Paula Deen cooking show!) in February 2006. The members of the organization were always charitable, and being in the hospitality world, loved food so I knew they would want to pitch in to help end childhood hunger. The first year, myself and a few friends baked probably a dozen items and we raised $200 or so. In year two, a few of the restaurant members brought their signature desserts to sell (think whole banana cheesecakes and hummingbird cakes) and we raised a little more. Now in our seventh year, we typically have about 30 different items. I, along with friends and family, still bake numerous items (whole cakes, pies, a dozen pumpkin whoopee pies) but Society members also bring items not only from their hotel and restaurant kitchens, but many of them bake and bring their favorite recipes as well. In recent years, we've raised as much as $1,000 in what always ends up being a great round robin of baking, selling and buying – all to help end childhood hunger.
So what are your plans to help others as this holiday season heats up? Hosting a bake sale is a fun and easy way to help end childhood hunger. It's community building at its best- everyone sharing their favorite recipes and then coming together to help those who may are struggling with hunger. And if you need a little more incentive to make the decision to get started, I've got some. For the month of October, our generous presenting sponsors Domino® Sugar and C&H® Sugar are donating $25* to No Kid Hungry for every person who registers to host a bake sale. And – they will double the proceeds from bake sales submitted in the month of November!** So your $100 bake sale that typically can help connect children to 1,000 meals – will connect them to 2,000! Bake sales don't have to be a big production – just think creatively! If a traditional bake sale doesn't work for you, think about hosting an auction like I do, hosting a virtual bake sale (all online donations) or even making treats and leaving them with an "honor box" at your office break room. Don't wait- get started now!
Each year, I look forward to reconnecting with the Concierge Society members – most of whom I only see once each year (versus once a month in the old days!) Members always share a story of how they used the baked goods they bought the year prior. One year, a woman used her cake for their mother's 90th birthday celebration; another man tells me how they he was the office hero when he brought in the triple layer brownies he purchased to his office. And each year, I'm touched by the generosity of those that not only bake, but also buy. Some buying way more than they ever could eat or giveaway - but knowing that with each dollar they spend, we're just a little closer to filling the bellies of all the kids that need healthy and nutritious food so they can be their best.
*up to $25,000
**up to $75,000