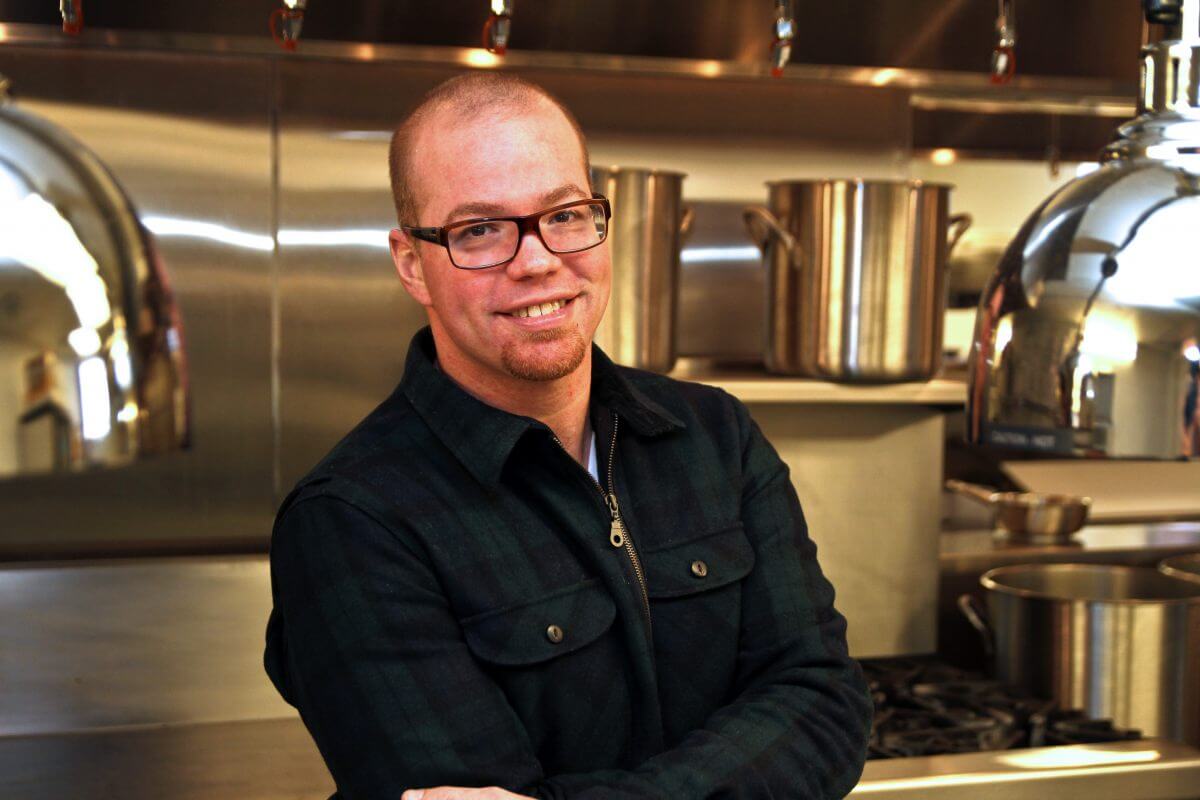 Chefs are the backbone of so much of the work we do. Whether it's culinary events that raise critical funds, our nutrition education programs that teach low-income families how to shop and eat on a budget, or even lobbying on Capitol Hill on behalf of hungry kids, chefs are some of our most dedicated volunteers and advocates.
We want to introduce our community to more of these chefs, so we're starting an ongoing interview series that features these chef advocates. The next in our series is Jared Van Camp, Executive Chef and Partner of Old Town Social and Nellcôte in Chicago, Illinois. Chef Van Camp and his restaurants have cooked at Taste of the Nation Chicago for several years. In 2012, Chef Van Camp also participated in an awareness campaign for the newly launched No Kid Hungry Illinois campaign. He's a pledge taker and a great Chicago advocate for No Kid Hungry.
How did you originally become involved with Share Our Strength?
When my nephew started school, I had a conversation with him about what his school lunches were like, and I was blown away by the lack of quality and nutritious food available to him. So Share Our Strength became an important cause to me because it offers kids in schools a way to have access to healthier options and better food.
What's the best meal you've had in recent memory?
I had a raw kale salad and a farm egg frittata at Lula Café in my neighborhood – Logan Square. It's good, it's fresh, and you can trust it because it's from local farmers. It's hard to go out because you don't always know if you can trust the ingredients.
Chefs know more about feeding people than just about anyone. What is the secret to preparing a satisfying meal?
Cooking for yourself and not for someone else. Tasting everything and believing what you're doing is good is going to satisfy others if it satisfies you.
What is your favorite American culinary destination? Why?
New Orleans. Because I feel like it's the one place in America that has an actual, unique and cultural culinary identity. There is so much heart and soul in the food and I love the vibe of everything, from the people to the culture to the food. It all melds together.
What is your favorite childhood food memory?
Eating tomatoes still warm from the sun, picked from the vines as a break from doing yard work. We'd slice em' up, throw some salt on them and I'd drink lemonade.
What is your most memorable experience in a kitchen?
We received a kitchen tour of Alain Ducasse at Louis XV in Monaco last summer. It's just such a different world, so focused.
What is your favorite cheap eat? Favorite splurge?
Favorite cheap eat: Big Star Tacos, Favorite Splurge: Anytime Jamon Iberico is on the menu, I would spend the money. I also dig fresh truffles on anything, but I don't care for truffle oil.
What are your favorite ingredients for each season?
Spring: Morels, first of the year local farm Asparagus from Mick Klug Farms.
Summer: Heirloom tomatoes, Peaches.
Fall: Brussels sprouts, Heirloom Apples.
Winter: Sleepless nights –because there is no local produce! But I do like hearty things like root veggies and sauerkraut because you have to rely on preserved ingredients from other seasons. Oh, and homemade sausage.
What chefs do you admire?
Paul Kahan (Blackbird/Publican). Michel Bras, Alain Passard
If you had free reign to reform school food, what would you do?
Ban soda of any kind and outlaw freezers!
What are some healthy, kid friendly, low cost dishes that parents could try out on their kids?
Raw veggie salads. Turkey fingers instead of chicken fingers. (Grill them; don't fry them!)